https://www.axios.com/sneak-peak-clinton-book-715c87d0-2cc3-4096-b84c-1f01bd6bcbea.html

Sneak peek at Amy Chozick's "Chasing Hillary"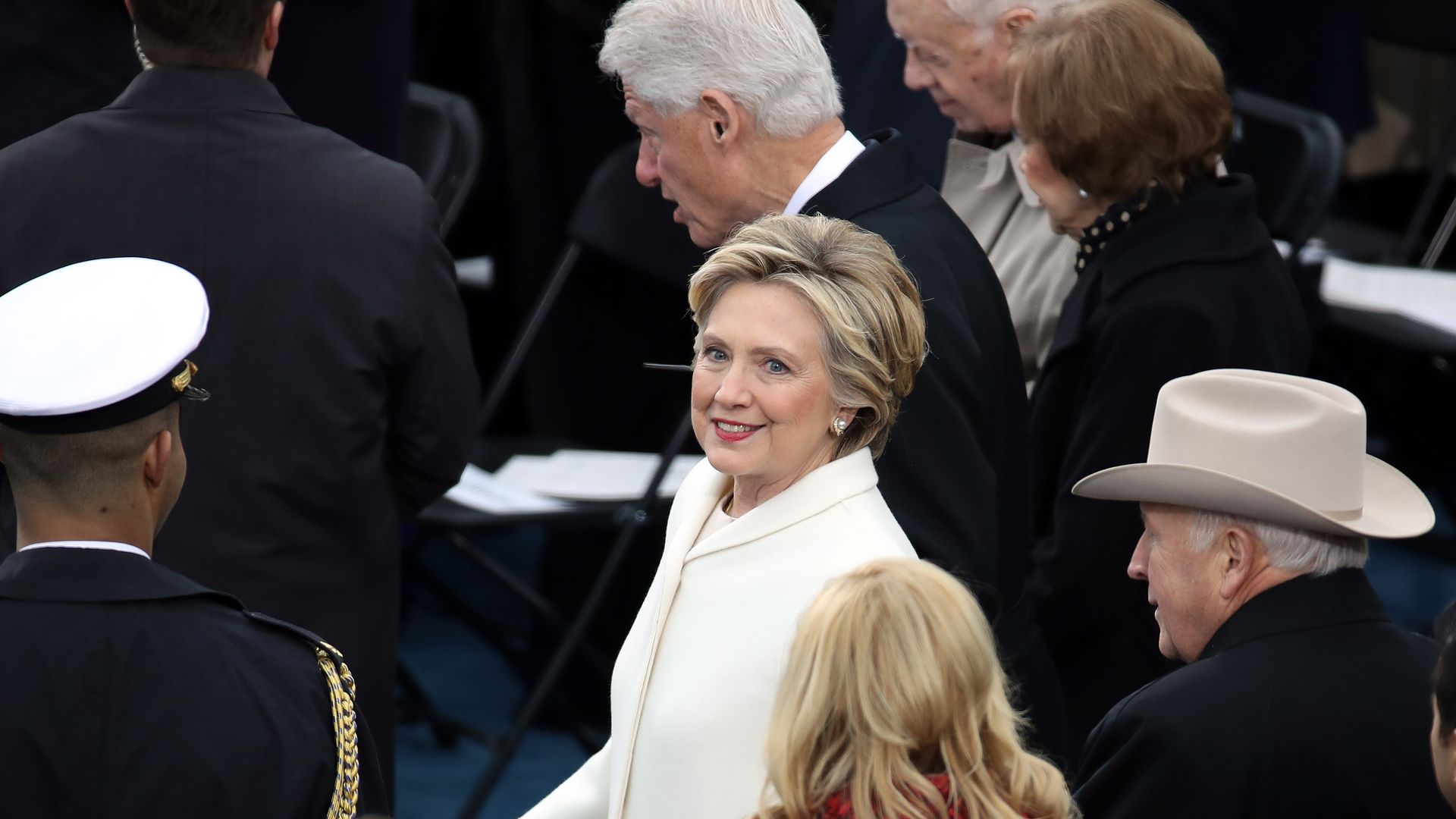 Exclusive scenes for Axios readers from a book out next Tuesday by N.Y. Times writer at large Amy Chozick, "Chasing Hillary: Ten Years, Two Presidential Campaigns, and One Intact Glass Ceiling":
"At the election-eve rally in Philadelphia with Bruce Springsteen, Hillary joined Obama onstage. He crouched down a little to kick a step stool closer to her podium. 'When you're president, it's gonna be permanently there for you,' Obama whispered in her ear before kissing her cheek and exiting stage right."