How will automation, tech companies, and the GOP tax plan affect soon-to-be college graduates? Axios' Mike Allen discussed these questions at the Univeristy of Michigan Wednesday. He was joined by top CEOs and hundreds of students to explore the Future of Work.
The lineup:
Ms. Emma Kinery, former Editor in Chief, The Michigan Daily
Mr. Jim VandeHei, CEO and Co-Founder, Axios
Mr. Scott DeRue, Edward J. Frey Dean of Business, University of Michigan
Mr. Michael Barr, Dean of the Ford School of Public Policy, University of Michigan
Ms. Stacy Brown-Philpot, CEO, TaskRabbit
Mr. Jamie Dimon, Chairman and CEO, JPMorgan Chase & Co.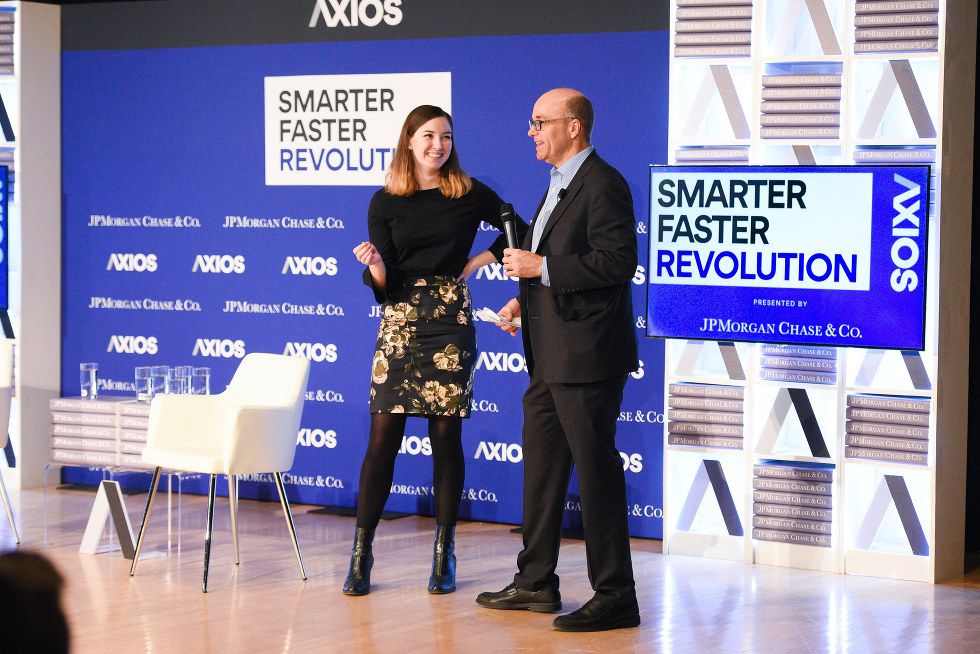 Mike kicks off the event with Ms. Kinery, The Michigan Daily's former Editor in Chief. The two co-wrote an article earlier this week on the future of journalism. Robert Hall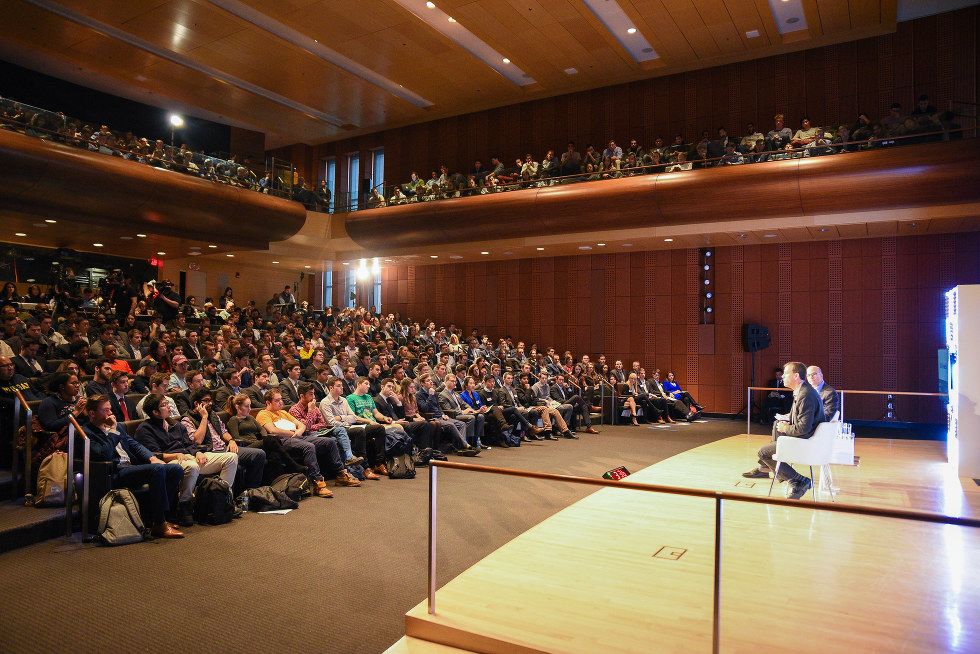 Jim and Mike discuss how the collision of politics, tech, business, and media will shape the world that current students will lead one day. Robert Hall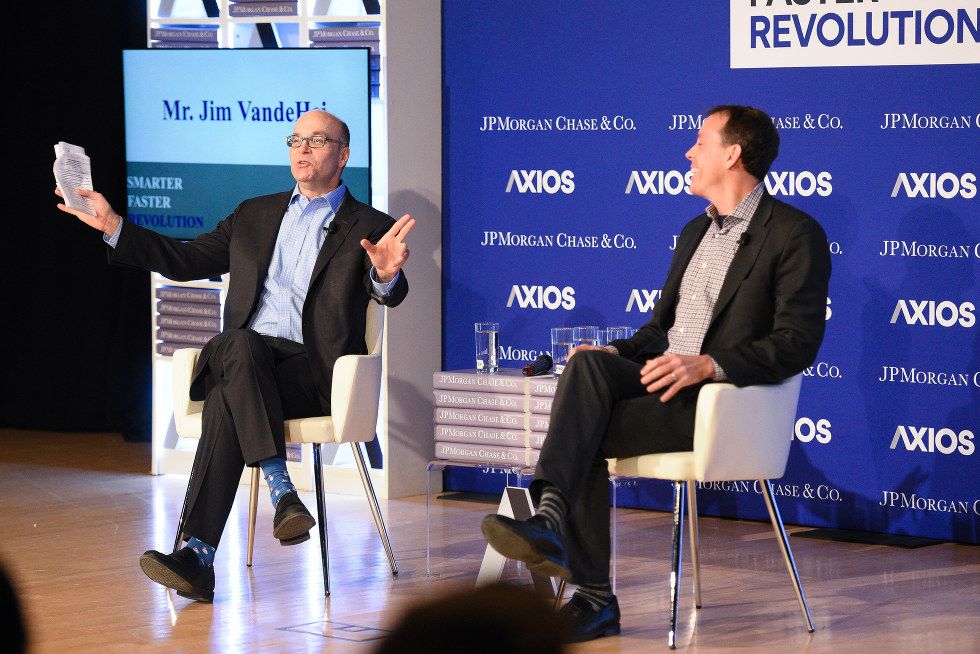 Jim tells students: "The world you're about to enter is so much more appealing than the world we entered [...] You can do more of consequence at a younger age much faster than any of us could."Robert Hall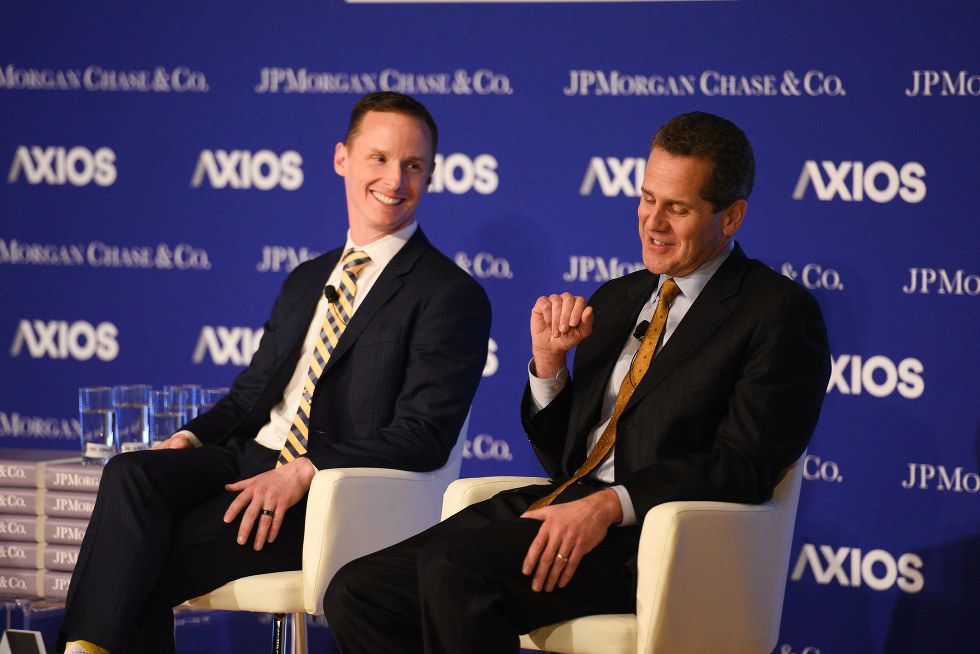 Dean DeRue (left) discusses the importance of forcing yourself out of the echo chamber. "We need to train ourselves to seek out disconfirming information."Robert Hall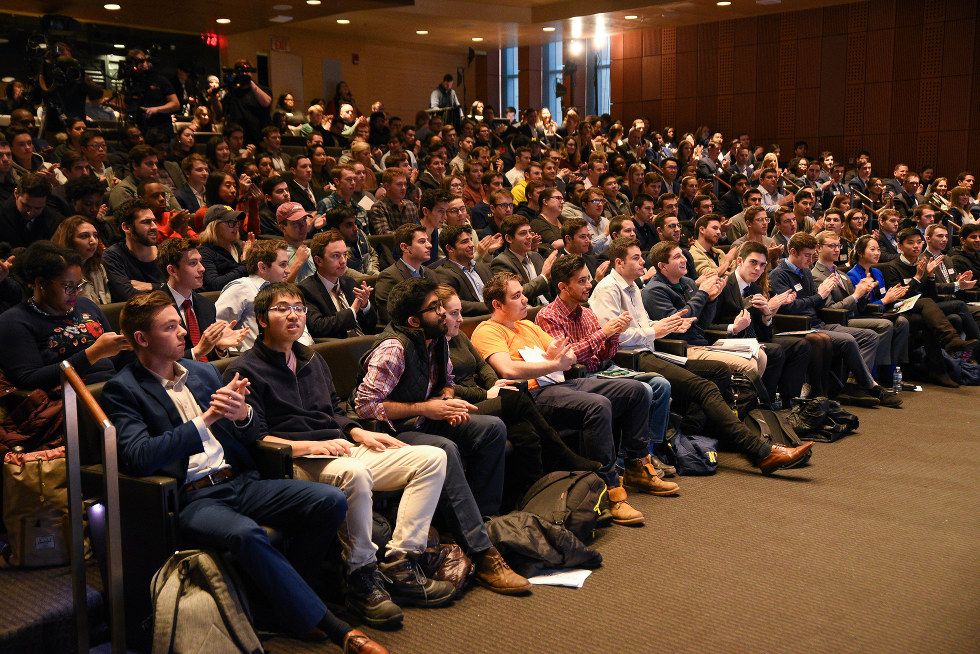 Students getting so smart so fast. Robert Hall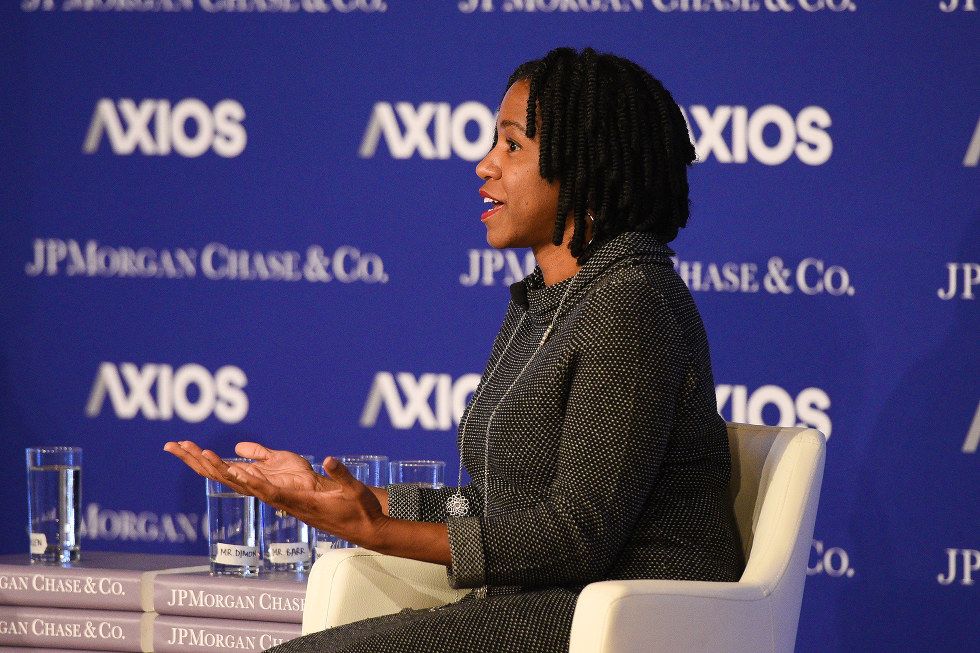 On automation, Ms. Brown-Philpot says: "The easy answers will be solved by machines. The data scientists will be used to solve the deeper problems."Robert Hall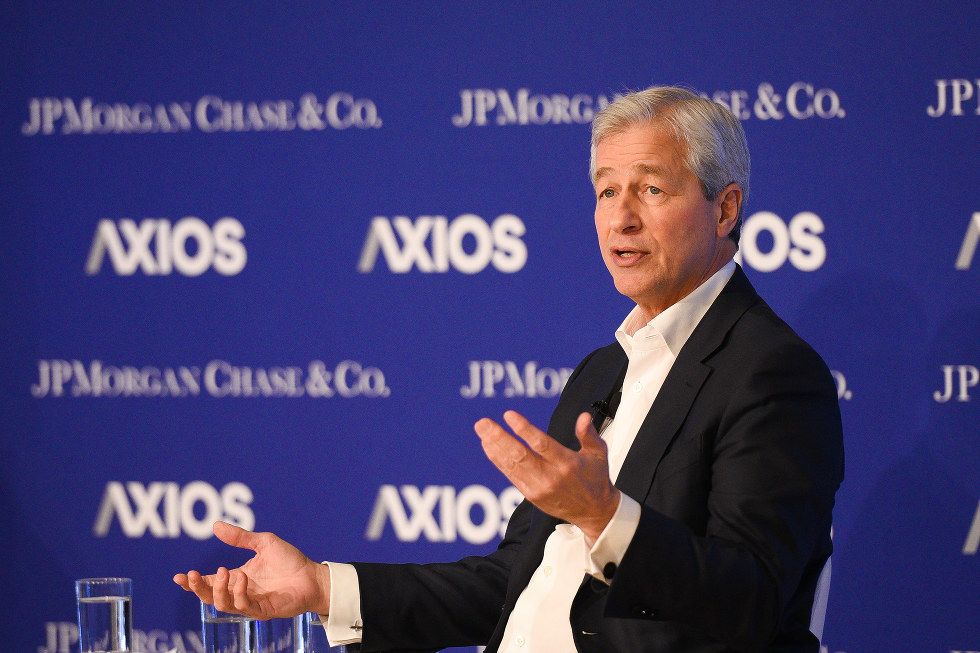 News breaks when Mr. Dimon tells Mike that the GOP tax bill will create jobs. Robert Hall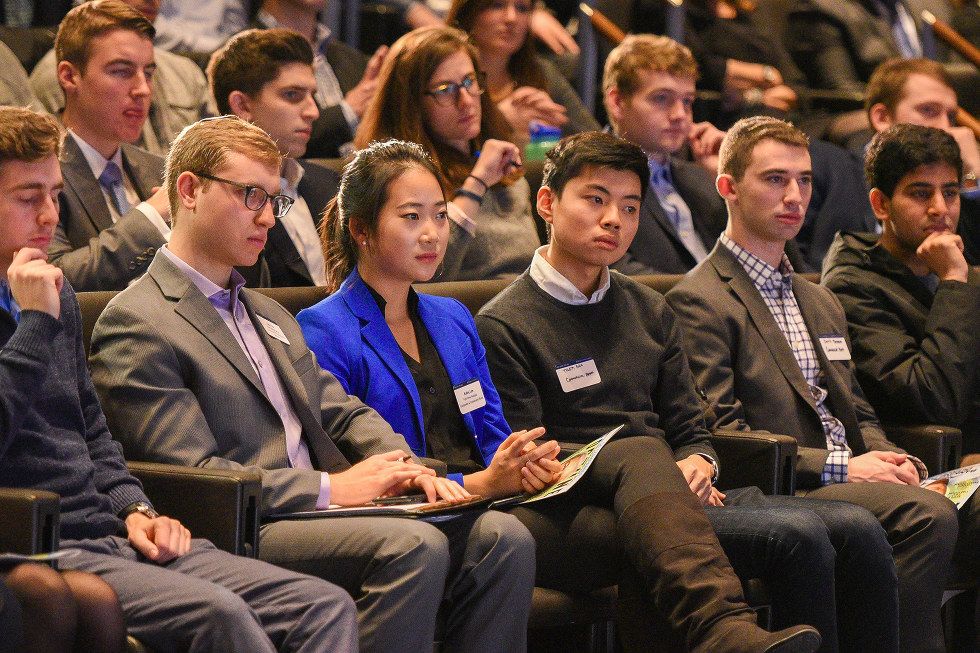 They're part of the revolution. You can be too: revolution.axios.comRobert Hall
Thank you JPMorgan Chase & Co. for sponsoring this event.