https://www.axios.com/sessions-this-nation-must-end-the-culture-of-leaks-1513304661-12e975c2-873a-4dea-ba8f-51b99ac289fa.html
Sessions: "This nation must end the culture of leaks"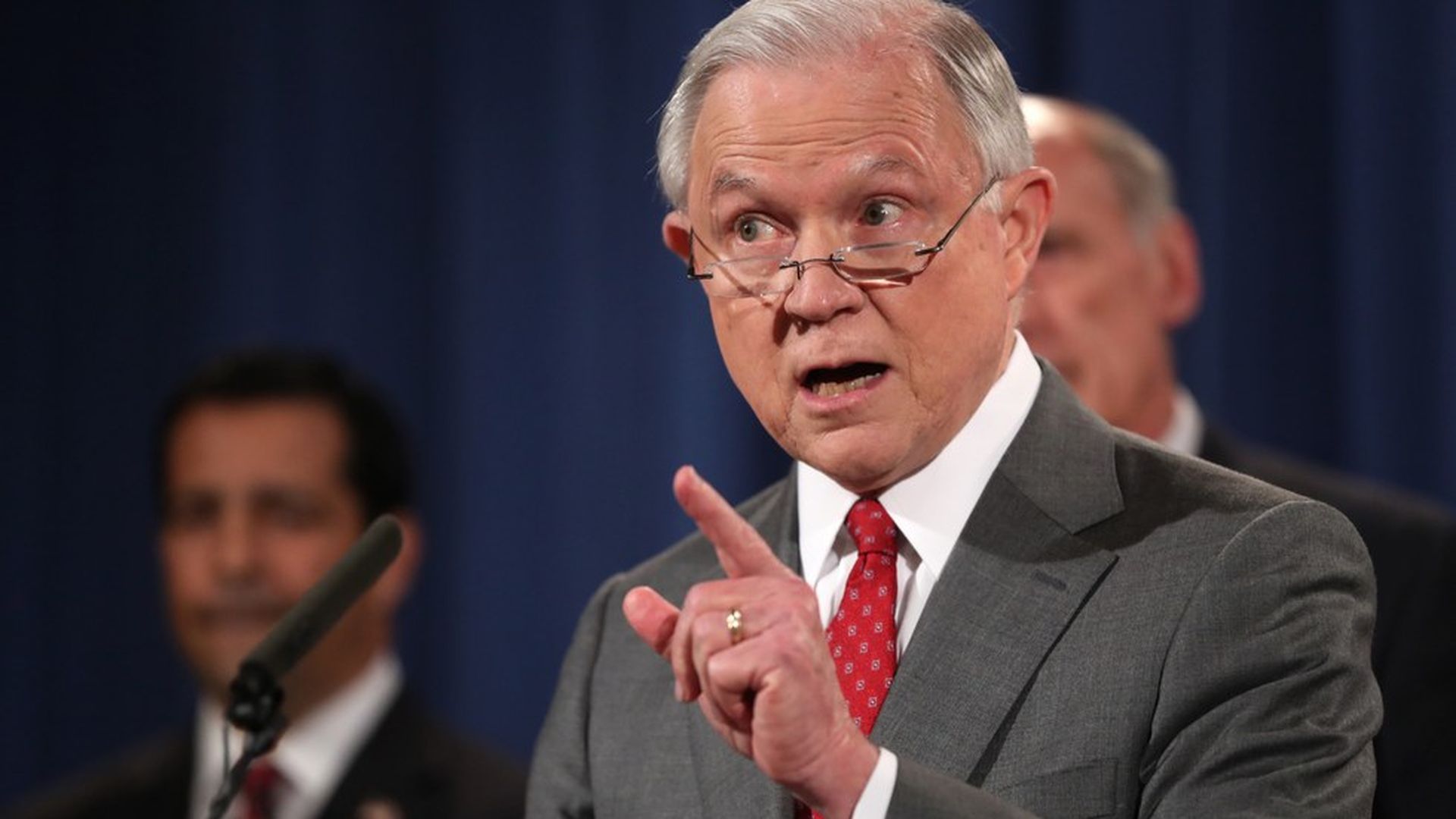 Attorney General Jeff Sessions — along with Director of National Intelligence Dan Coats — held a press conference this morning to announce a Department of Justice crackdown on government leaks, especially those that threaten national security.
One big thing: Sessions said that the DOJ might begin reviewing the potential for media subpoenas, saying that the press does not have an "unlimited" role in American society. "They cannot place lives at risk with impunity. We must balance the press' role with protecting our national security and the lives of those who serve in our intelligence community, the armed forces, and all law-abiding Americans."