https://www.axios.com/senate-tax-bill-could-still-fall-apart-over-the-trigger-1513307282-3167c434-2633-4fba-b003-ebc423262122.html

Senate tax bill could still fall apart over the "trigger"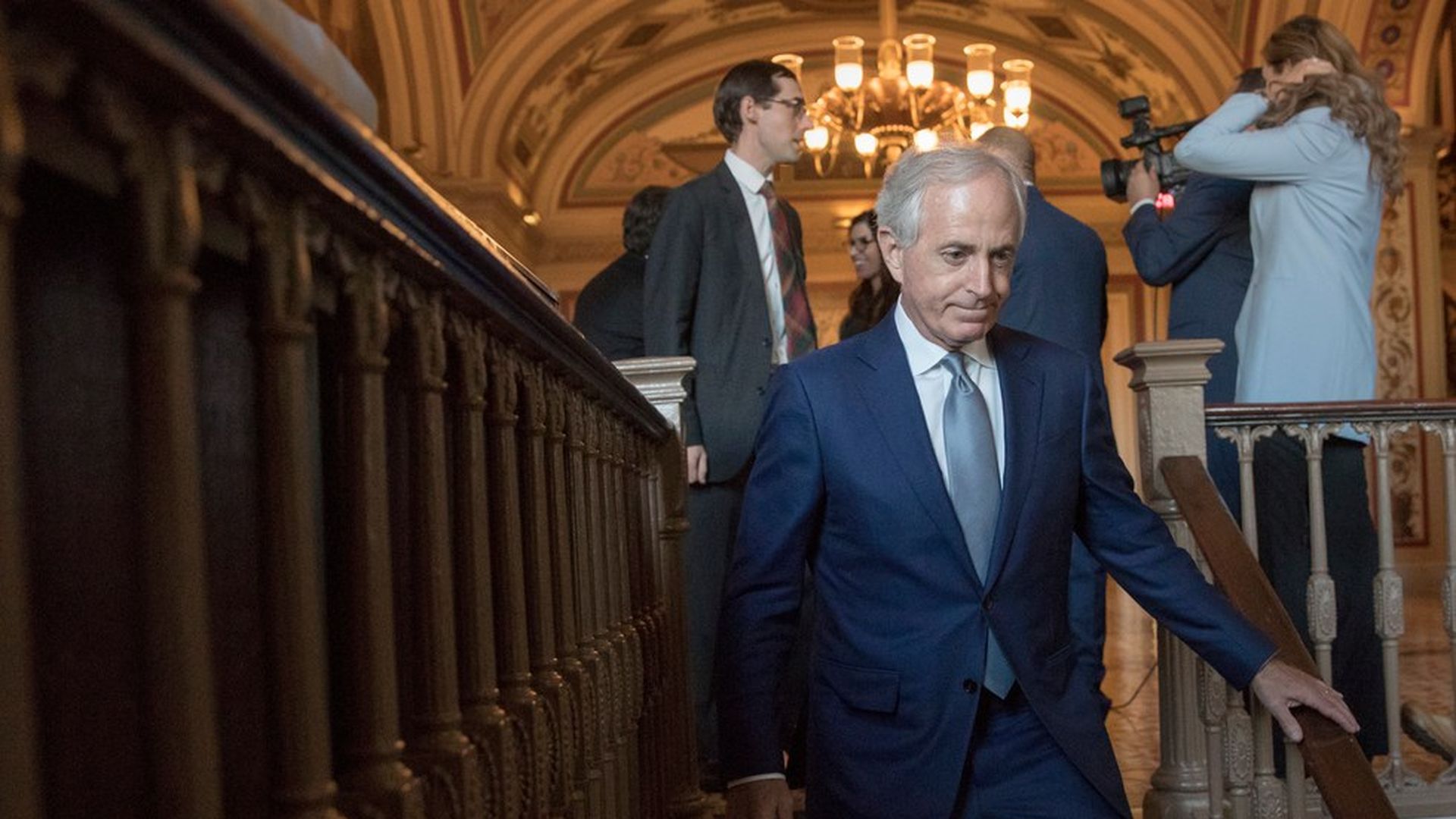 The tax bill's fate in the Senate could rest on Sen. Bob Corker's "trigger" idea, which continues to be negotiated as the chamber debates the bill. But there aren't yet details on how it works, it may not comply with budget rules, and while it's being sold as a backstop to alleviate debt concerns, the vast majority of economists say the tax bill increases federal debt — meaning whatever the trigger ends up doing should be taken seriously.
Why this matters: It means Senate passage of the bill isn't in the bag yet, although it's getting close. If the Senate succeeds with including the trigger, the tax bill's passage seems very likely. Conversely, if the trigger doesn't work out, it could imperil the votes of deficit hawks in the Senate even as other Republican holdouts fall in line.