https://www.axios.com/schumer-border-wall-offer-off-the-table-1516740671-4182d53d-bb41-4cdc-908d-65e0570d7345.html
Schumer: Border wall offer "off the table"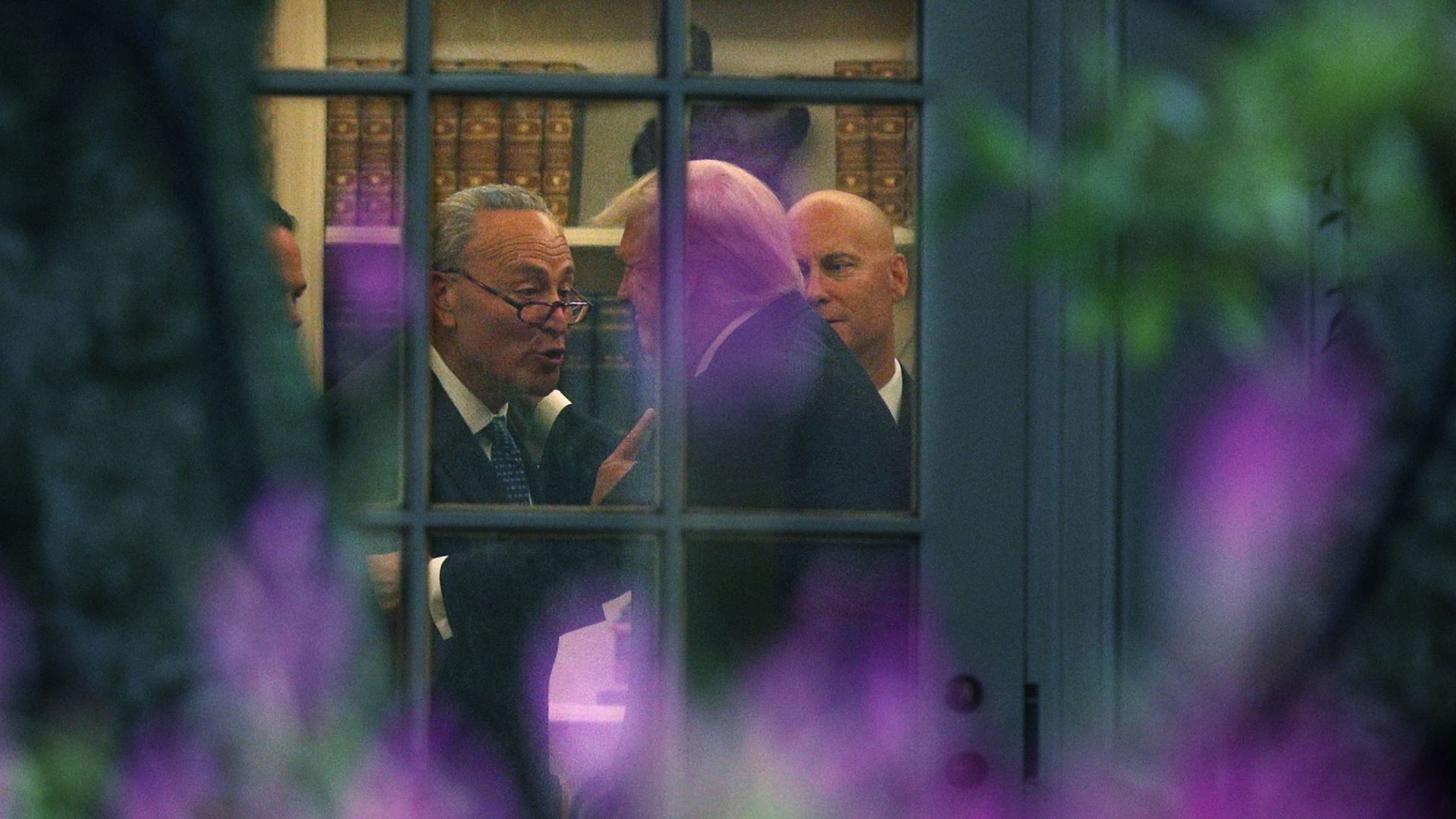 Senate Minority Leader Chuck Schumer on Tuesday walked back an offer to discuss funding for the construction of President Trump's border wall.
The backdrop: This comes as Schumer is facing backlash from liberals and activists after some Senate Democrats voted on Monday to reopen the government instead of pushing harder for an immigration deal for DACA recipients as part of the agreement. Schumer's withdrawal of the offer was first reported by Politico.