https://www.axios.com/sanders-advocates-foreign-policy-of-global-engagement-1513305668-27b6088f-0002-4ce3-9129-d4cc328d98ae.html
Sanders advocates foreign policy of "global engagement"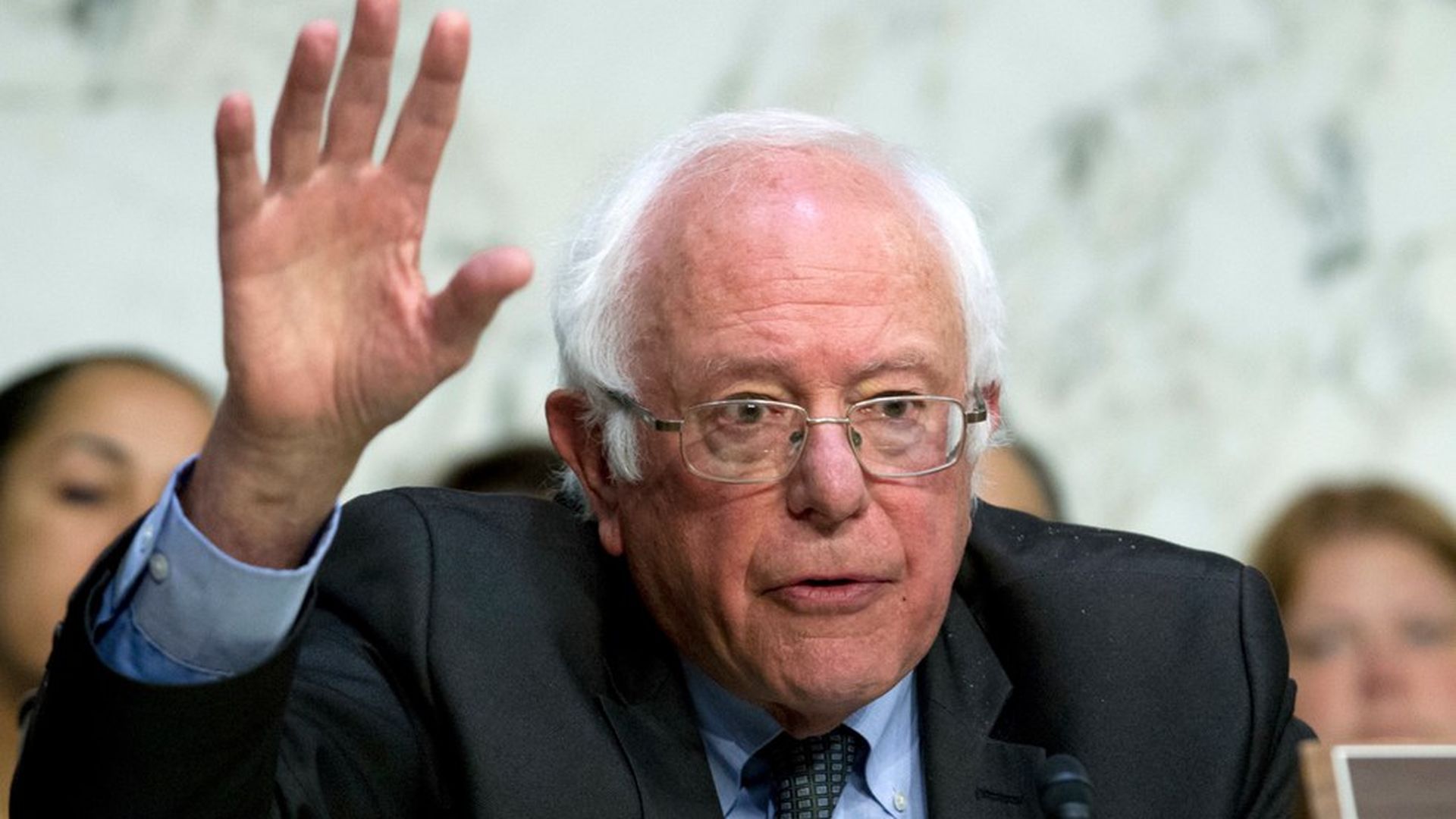 At Westminster College in Missouri, the same location that Winston Churchill delivered his famous "Iron Curtain" speech in 1946, Sen. Bernie Sanders outlined his vision for American foreign policy today, stating that the objective should be "global engagement based on partnership" rather than dominance or withdrawal.
His bottom line: "In my view the United States must seek partnerships not just between governments, but between peoples. A sensible and effective foreign policy recognizes that our safety and welfare is bound up with the safety and welfare of others around the world, with 'all the homes and families of all the men and women in all the lands,' as Churchill said right here, 70 years ago."