Scoop: Ex-Google chief considered funding AI to help Dems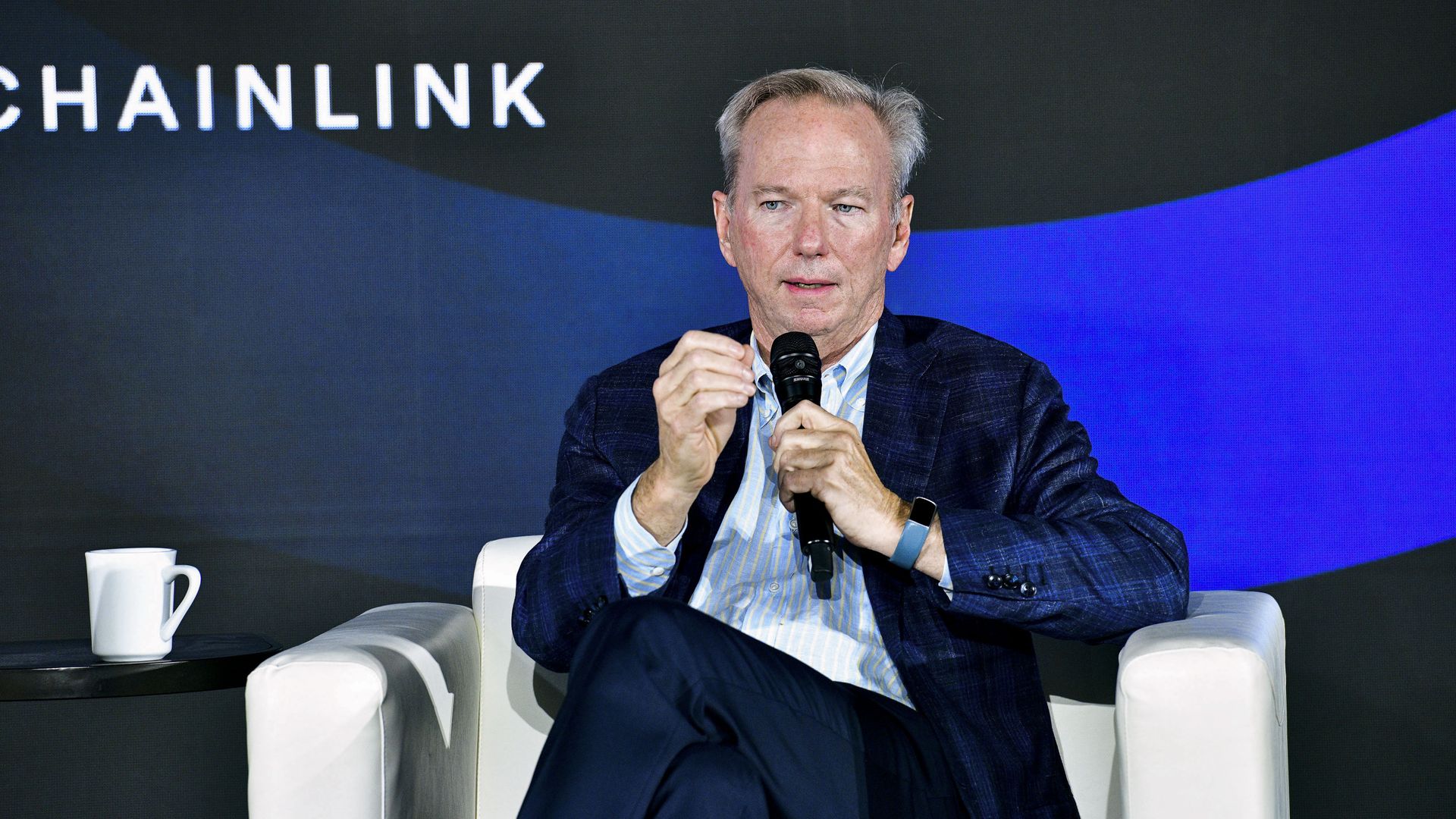 Former Google CEO Eric Schmidt was seriously considering a proposal to funnel roughly $1 million to explore new ways artificial intelligence could be leveraged to help Democrats win elections, but decided against it, Axios has learned.
Why it matters: Politicians, consultants and campaign operatives from both parties are scrambling to take advantage of AI in 2024, but there's no regulation on the technology and an unclear understanding of its impact on society.
How it works: A proposal from OneOne Ventures dated in early April was presented to Schmidt, but he ultimately rejected it.
OneOne Ventures is an affiliate of Schmidt Futures, which is a philanthropic organization founded by Eric and Wendy Schmidt.
The proposal aimed to have at least three technical teams developing new AI tools for political advertising ready to test in 2024.
A spokesperson for Schmidt Futures declined to provide details about why Schmidt did not move ahead.
The intrigue: Schmidt, a lifelong Democrat, has previously expressed interest in how political advertising campaigns can be even more effective with the use of AI and is likely to continue looking into that venture in time for the 2024 elections.
Zoom out: The GOP is already making a play on this front, with the Republican National Committee debuting an AI-generated video depicting a dystopian version of the future in the wake of President Biden's re-election announcement Tuesday.
Go deeper