September 27, 2023
Happy Hump Day, Retail readers.
1 big thing: FTC versus Amazon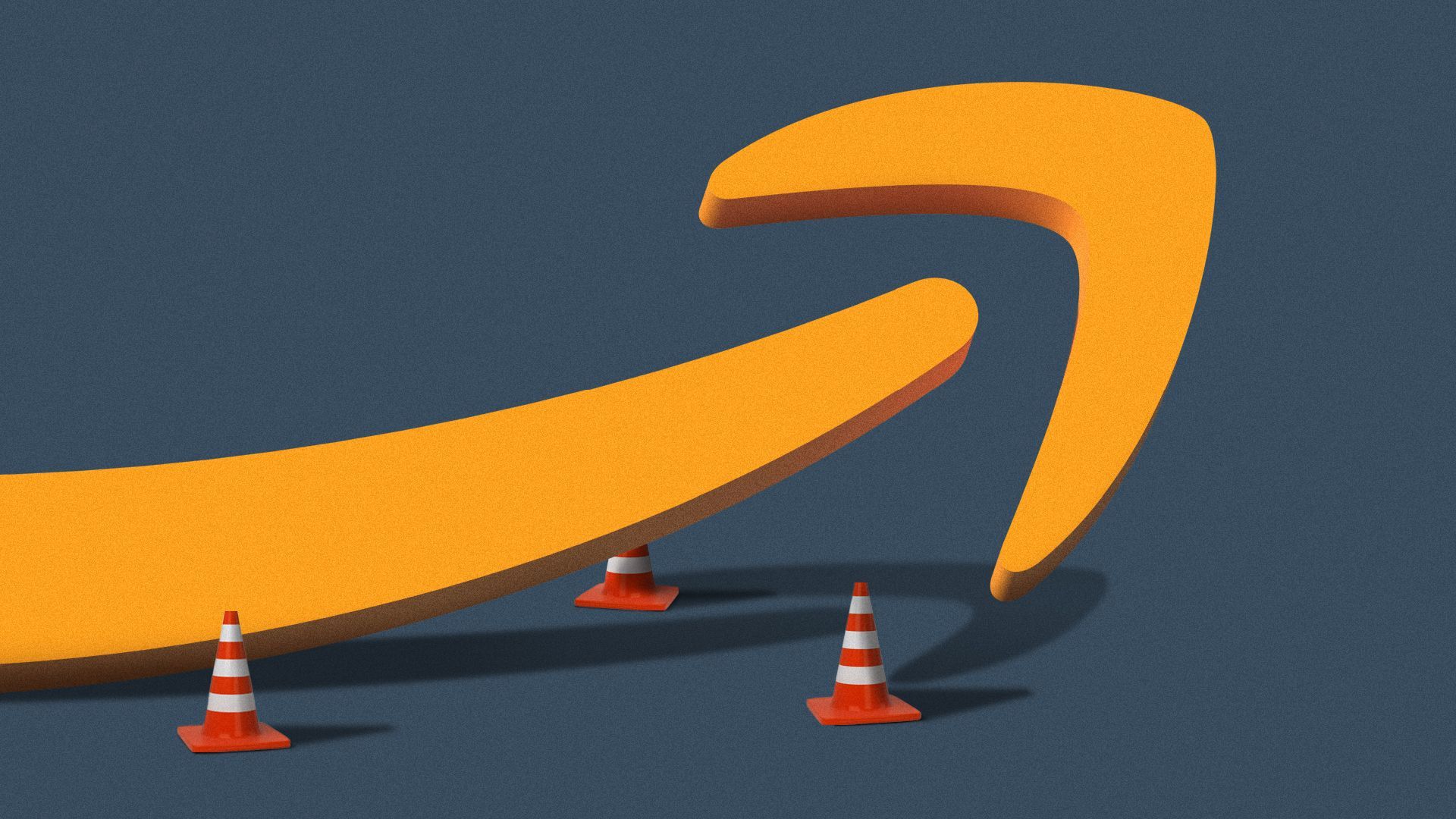 The Federal Trade Commission faces an uphill battle suing Amazon over alleged anti-competitive business practices, industry sources tell Richard.
Why it matters: By all accounts, it's one of the most important antitrust cases ever brought by the FTC.
What's happening: The FTC's complaint, which was joined by 17 state attorneys general, alleges that Amazon illegally uses "anti-discounting tactics" that prevent other online retailers from offering lower prices, and also that it "effectively requires" Amazon sellers to use the company's "costly" fulfillment services.
The FTC is asking for structural relief but doesn't identify any desired divestitures. Instead, it first wants a finding of liability, and then would work on solutions.
Between the lines: The regulatory agency has the onus of proving harm to the consumer, which its complaint ineffectively tries to do, the sources say.
Amazon is a disruptive market force that has helped to lower prices and improve services to consumers, says David Balto, who was formerly a Department of Justice antitrust lawyer.
And while the e-commerce giant has priced aggressively, it would be difficult to prove that it is driving rivals out of business and raising prices as a result, he adds.
"The law is crystal clear. Lower prices for consumers are the lodestar that guides antitrust."
An argument could be made that penalizing Amazon or, at the most extreme, breaking up Prime could actually harm the consumer, says Brian Albrecht, chief economist at the International Center for Law & Economics
Yes, but: FTC chair Lina Khan wants to transform the role of the agency by having it test the limits of the law — not to strike conciliatory deals, as it has done in the past, Balto says.
This lawsuit may be less about legal wins and more about influencing how the law develops, Balto continues.
She "deserves a ton of credit there," he adds.
By understanding where the courts stand, regulators are in a better position to challenge the next case — and it could temper the behavior of other corporations in the future, he says.
Context: Most of the FTC's complaints are centered on how Amazon's practices affect other businesses. For example, sellers that use its marketplace and are required to pay for its shipping services.
"At the very least, any relief would require that the company halt those tactics," Khan told Bloomberg yesterday.
"Effective relief also needs to be restoring competition to this market, which we'll be asking the judge to do as well."
Of note: While such lawsuits can sometimes take years to come before a judge, this is likely to work its way into the court system within a year, Balto says.
Catch up quick: Sen. Chuck Grassley and Sen. Amy Klobuchar have introduced legislation to stiffen the regulation of large tech conglomerates, that so far has gained little traction.
Be smart: Because of anticipated difficulties in court, critics will argue antitrust law is outdated and is not equipped to regulate modern tech conglomerates, Albrecht says.
The bottom line: The FTC is "going to have to turn some mainstream antitrust principles on their head to challenge Amazon," Balto says. And judges might be skeptical.
The Federal Trade Commission did not respond to a request for comment.
View archive