September 26, 2023
Welcome to Retail Tech Tuesday.
1 big thing: Warehouse planning levels up with AI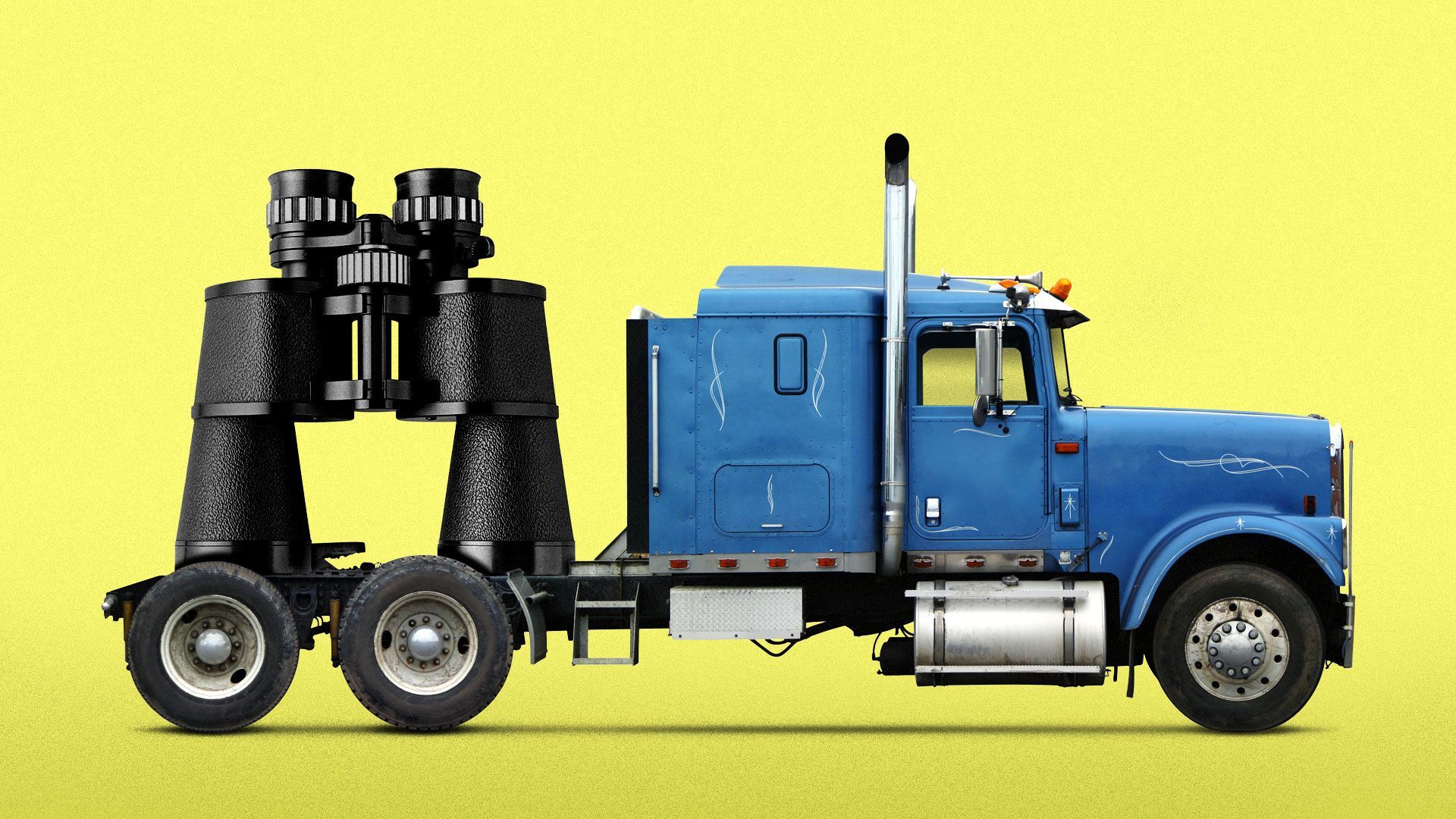 As inventory challenges and supply chain woes ease, retailers are looking for ways to make their last mile more efficient, Kimberly writes.
Why it matters: This is set to drive continued investment in supply chain tech, especially in last-mile delivery, autonomous delivery and fulfillment, and supply chain visibility.
Driving the news: Prologis, the logistics real estate provider, tapped property tech company TestFit's tech to help them figure out where to deploy new warehouse space.
TestFit's AI algorithms can provide real-time insights into an area that has the potential to be a warehouse site and can assist with optimizing design, constructibility, and cost forecasting for early-stage planning.
What they're saying: "Historically, you have these big distribution centers," TestFit CEO Clifton Harness says. "Now we have much smaller distribution centers that are located everywhere."
How it works: TestFit, which got its start using its tech to determine where to build multi-family housing, inputs data like parking demand, trailer demand and topography.
"Companies should use the least amount of space possible," Harness says.
"We want to build the buildings that we need, not to fit the buildings that we built," he adds.
Reality check: As consumers return to stores and curb online spending, the need for warehouse space has shrunk.
Newly leased space declined about 36% in the second quarter, according to Cushman & Wakefield.
Yes, but: Amazon has moved away from big warehouse spaces and focused its efforts on building smaller fulfillment centers in areas like Omaha, Nebraska, and Sioux Falls, South Dakota.
Those centers can carry smaller, more high-flying items and also serve as a middle-mile solution to allow inventory to move strategically across its vast network.
This is all in service of getting packages to customers' doors more quickly, Amazon says.
What's next: Harness says he can see TestFit being used in other applications, like retail and hotels, down the line as well.
"AI is good at figuring out how to squeeze the most amount of value out of the space as possible," he says.
Catch up fast: Dallas-based TestFit raised $20 million in Series A financing led by Parkway Venture Capital in July.
Prologis Ventures also participated in the round.
TestFit has raised $22 million in total.
Editor's note: This story has been updated to clarify that Prologis Ventures participated.
View archive