September 13, 2023
🐪 Happy Hump Day, Retail readers.
Situational awareness: The Consumer Price Index rose 3.7% in the 12 months through August, up from 3.2% in July. It is one of the final inflation reports before the Federal Reserve's interest rate decision next week, Axios' Courtney Brown reports.
1 big thing: Ancestry launches pet DNA testing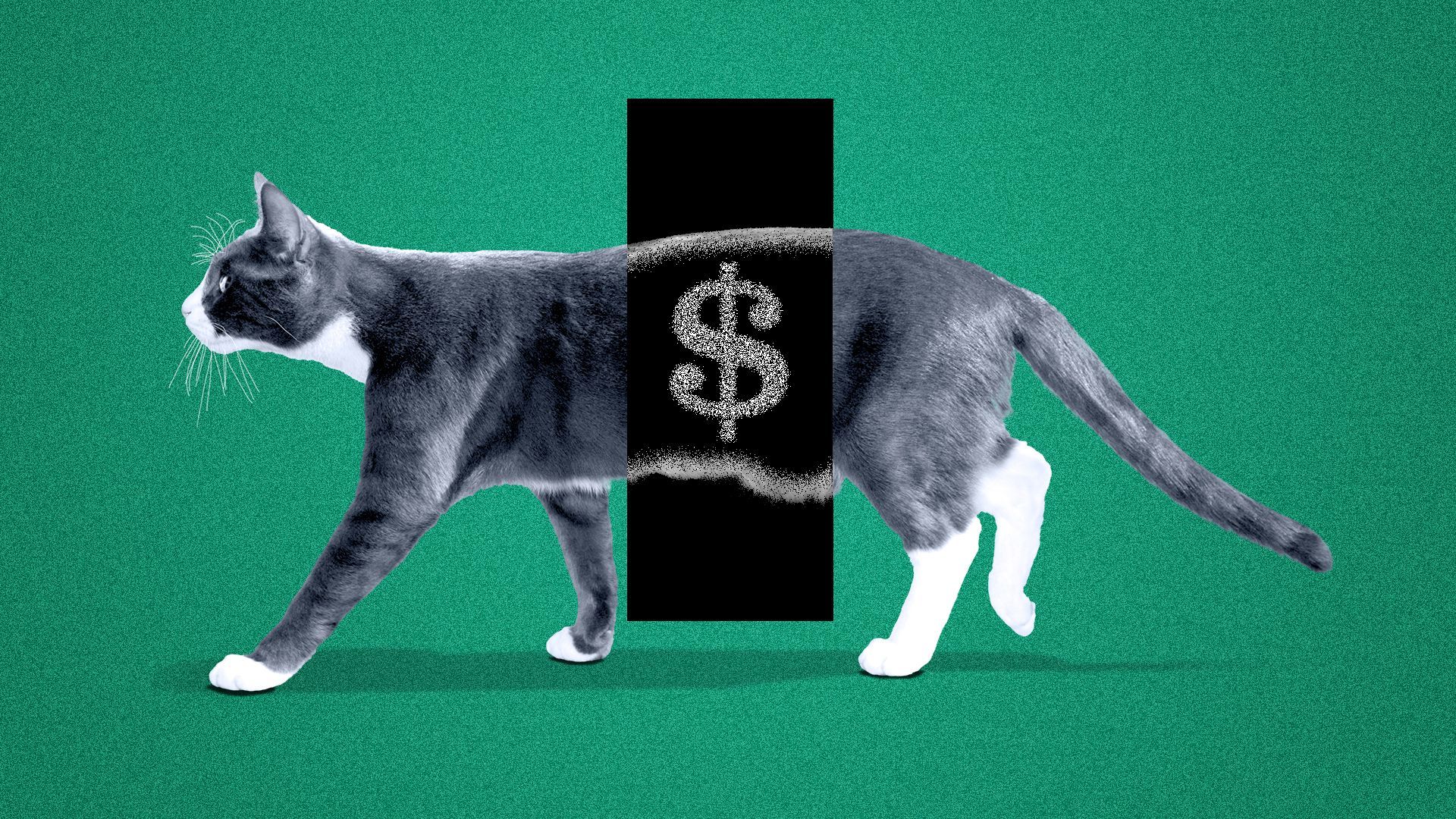 Ancestry, the Blackstone-owned online genealogical services provider, is dipping its toes (err, paws) into pet DNA testing with a new product, Kimberly writes.
Why it matters: The Lehi, Utah, DNA testing company is trying to take advantage of its edge in human DNA testing to win out over a crowded space of rivals.
The big picture: Spending on pet services is expected to rise 143% to $118 billion by 2030, spurring investment from strategics and private capital to jump on opportunities in pet care, according to Morgan Stanley research.
How it works: Ancestry's dog DNA test will work like its human test: An owner provides a swab from inside their dog's cheek and returns the sample to the company's labs.
Pet owners will be able to figure out the exact breakdown of their dog's pedigree, genetically match them with other dog DNA in its system, and determine certain behavioral and physical traits from their pet's genetic makeup.
The company didn't have to shift resources for this initiative because it had the talent and expertise internally, chief commercial officer Brian Donnelly says.
It was "a really interesting way for us to leverage capabilities and just bring a new product to the market."
What they're saying: "There's already a pet DNA testing market, we just haven't yet participated in it," Donnelly tells Axios.
He believes the company's dog DNA testing kit will be one of the most scientifically advanced in the market because of Ancestry's long history and expertise in the consumer DNA space.
Ancestry's test will analyze twice as much of a dog's genetic data as other tests, he adds.
Catch up fast: Blackstone acquired Ancestry from Silver Lake, Spectrum Equity and Permira for $4.7 billion, including debt, in December 2020.
State of play: Basepaws was acquired by animal health company Zoetis (NYSE: ZTS) last year, and Paw Print Genetics was acquired by Neogen (NAS: NEOG) for $11.4 million in 2021.
Within the venture ecosystem, Boston-based dog DNA startup Embark raised $75 million in Series B funding led by Softbank Group's Vision Fund 2.
EpiPaws, another pet DNA startup, was seeking to raise $200,000 in June, according to tech website Refresh Miami, to help it test pets' ages and how behaviors and the environment can change the way their genes work, an area of study known as epigenetics.
The bottom line: "We really view this as an extension of our core product as a company, which is all about family history and consumer genomics," Donnelly says.
View archive