November 02, 2022
Welcome back, Retail readers. It's hump day!
💄 Situational awareness: Digital luxury retailer Saks is teaming up with TerraCycle to roll out a beauty recycling program to encourage shoppers to give their empty beauty containers a second life.
1 big thing: A windfall delayed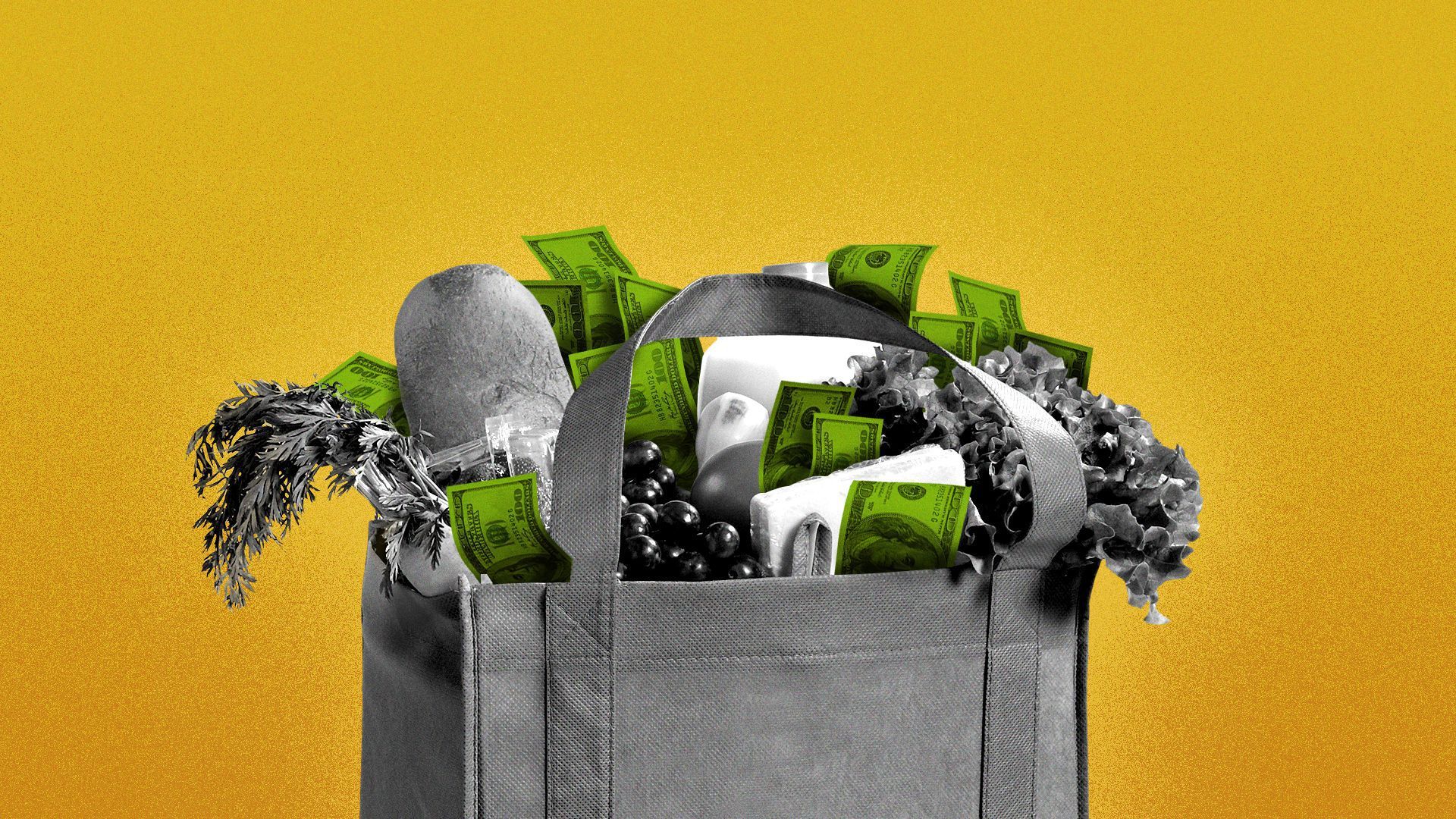 Cerberus Capital Management may need to wait on its grocery windfall, Dan Primack writes in Pro Rata.
Driving the news: Washington state's attorney general yesterday filed a lawsuit seeking to block supermarket chain Albertsons from paying a $4 billion cash dividend to shareholders on Nov. 7.
Backstory: Cerberus invested just $100 million for control of Albertsons in 2013, later taking it public in 2020 at a $9.3 billion market cap (not including around $8.5 billion in debt). Albertsons recently agreed to be acquired by rival Kroger at more than double the $16 per share IPO price.
Lawsuit: Washington state Attorney General Bob Ferguson argues that Albertsons would be putting itself at a competitive disadvantage to Kroger by paying out the dividend, and thus is seeking a temporary restraining order.
The bottom line: The Albertsons-Kroger tie-up always was going to be tricky and require significant divestitures. But Cerberus, in its effort to take some money off the table early, might have created even more headaches for itself.
💭 Kimberly's thought bubble: This will likely be one in a long line of pushbacks against the merger, which has already drawn scrutiny from the Senate, union and trade groups, and likely, a more anti-trust oriented FTC. (See the block of Penguin Random House-Simon & Schuster's tie up.)
View archive