September 02, 2022
☕ C-suite hire: Starbucks appointed former PepsiCo exec Laxman Narasimhan as its new CEO, replacing longtime leader and interim CEO Howard Schultz.
Situational awareness: Hello! George Moriarty, senior editor for Axios Pro Deals, here with a quick update on our Axios Pro Deals publishing schedule.
Beginning today, we will send a digest of each week's Pro newsletters every Friday. The digests will feature the biggest story from each day and give a link to that day's full newsletter.
This change comes in response to consistent reader feedback that you want a digest of deals each week, and you want more special projects and in-depth reporting.
These digests will bring you a roundup of the week's deals news in one place, and keep your eyes peeled for new projects from our amazing journalists. But when news breaks, as above, we'll be here.
1. Bed Bath & Beyond restructures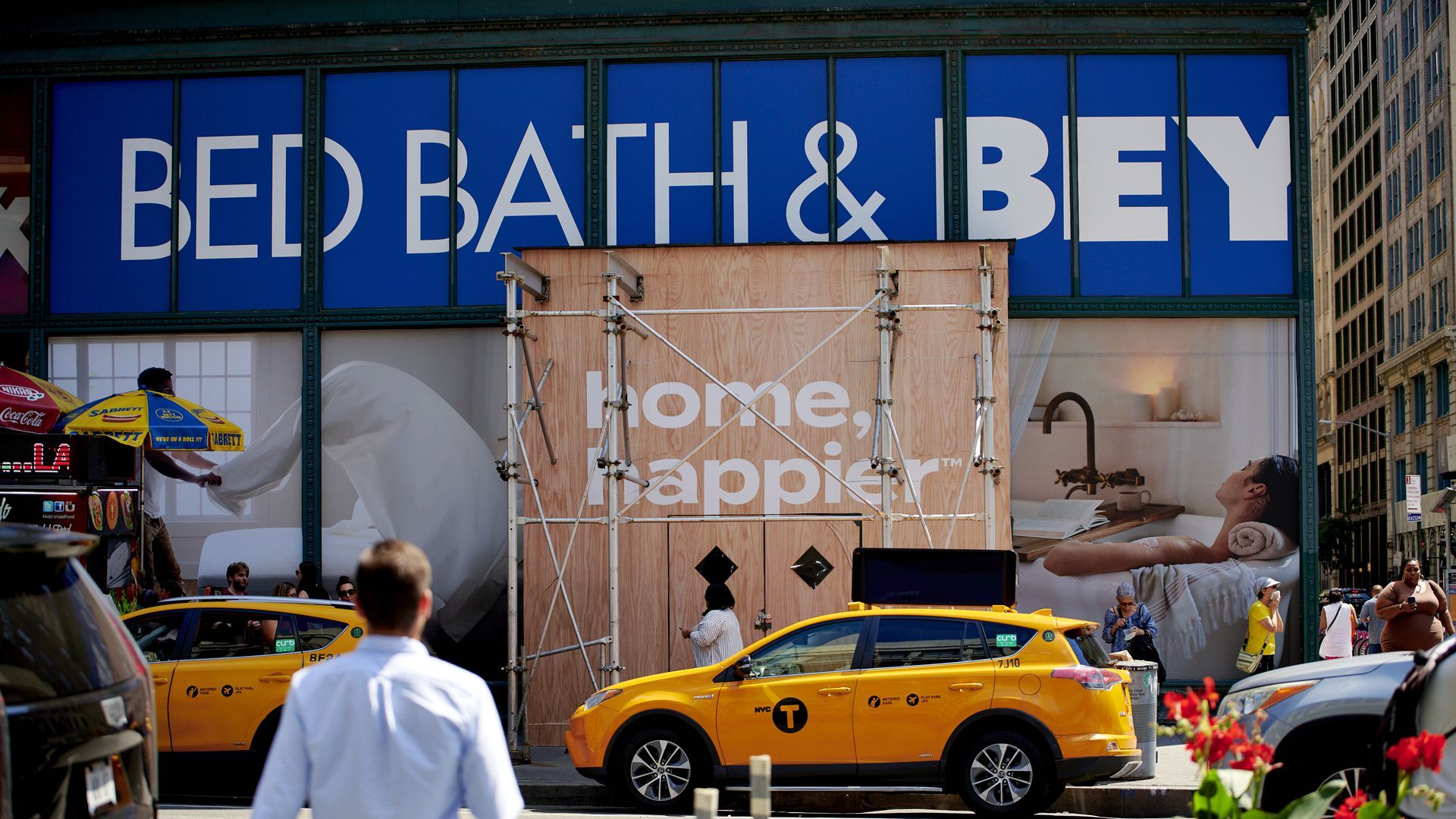 Bed Bath & Beyond secured $500 million in new debt financing as it shores up its balance sheet, and it's chosen not to sell its Buybuy Baby banner — yet.
Why it matters: The financing provides much-needed liquidity, reassuring nervous vendors as BBBY stocks up for the all-important holiday season, Richard wrote on Wednesday.
View archive