Tech Tuesday: AI powers Flexport's end-to-end supply chain tool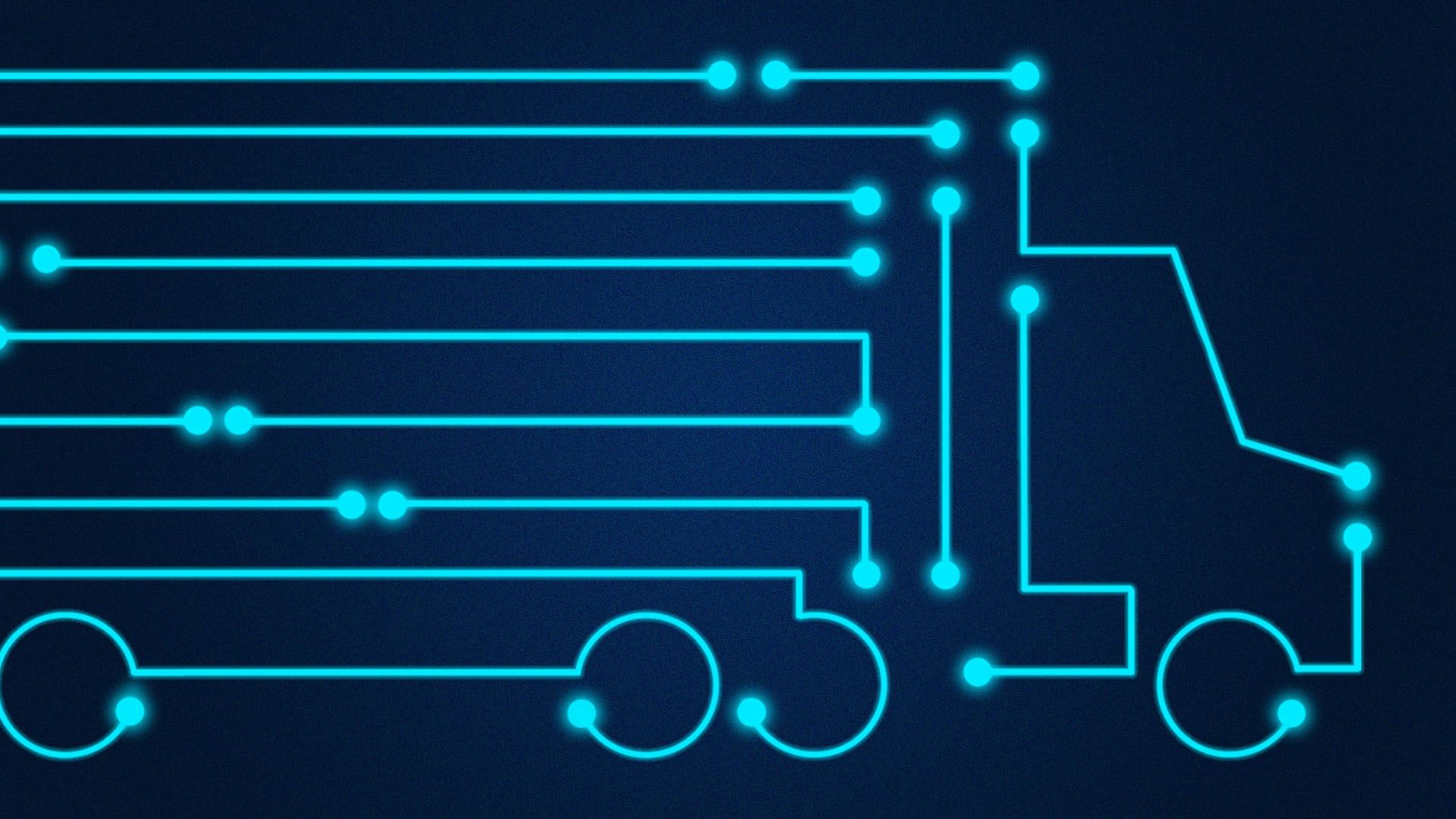 Last week's sudden leadership change at Flexport that put founder Ryan Petersen back in charge will not hinder plans for its supply chain tool that leverages artificial intelligence.
Driving the news: The all-in-one global supply chain platform — dubbed Flexport Revolution — launched Tuesday.
It will enable companies to automate the movement of their products "from factory floor to customer door or retail store."
The platform will give customers the ability to access financing, freight, fulfillment and replenishment capabilities for all the major marketplaces and stores — Amazon, Walmart, Costco, Target, etc. — all in one place.
The company is also rolling out a membership program that will give members special financing, faster delivery and concierge services from supply chain experts.
Zoom out: Large companies typically have a dependably wide network to be able to connect various parts of the supply chain, but small businesses don't always have that luxury, Parisa Sadrzadeh, executive vice president of SMB Product and Technology, tells Axios.
Instead, they rely on "a suite of logistics providers helping them across each leg of the supply chain," she says.
Zoom in: The AI component recommends the services that make the most sense for customers' needs, Sadrzadeh says.
For instance, it could recommend an ocean vessel or an airplane based on cost or whatever meets the customer's shipping timelines.
Flexport will also be able to hold products at its own facility, giving merchants a single pool of inventory that will enable them to replenish in more places, such as Amazon, Walmart and Shopify.
"We can actually take on the burden of setting those orders with your manufacturer or moving the goods at a pace that makes sense for you to minimize your storage costs while continuing to make sure that your inventory is never out of stock," Sadrzadeh says.
What they're saying: "This notion of democratizing the supply chain has been at the helm of Flexport since the beginning," Sadrzadeh says.
Sadrzadeh, a former Amazon executive, was brought on by former Flexport CEO Dave Clark, also an Amazon veteran, whom Petersen succeeded last week.
She will continue to lead the company's supply chain tool and its small- to midsized business efforts, the company says.
"I'm really excited about our new all-in-one solution for entrepreneurs and I could not be more proud of what Parisa and her team have built to democratize supply chain technology for entrepreneurs everywhere," Petersen said in an emailed statement to Axios.
The intrigue: In Clark's post on X (formerly known as Twitter) Wednesday, he said: "Founders have the right to change their mind. I came to Flexport to do big things and that's where I believe we were headed. Today, Ryan and I discussed his desire to return to focusing on growth in the core freight business."
Asked if Clark's post contradicted the stated commitment to adding fulfillment and last-mile delivery to Flexport's arsenal, Petersen responded via email:
"We are committed to building powerful end-to-end supply chain products for our customers, including this new solution.... The return to our core that I'm leading is about reigniting the culture of customer empowerment that has been the engine of our outstanding growth for the last decade."
Catch up fast: In June, Flexport acquired the logistics arm of Shopify and last-mile delivery startup Deliverr, which Shopify acquired last year for $2.1 billion.
That enabled Flexport to marry the acquired groups' direct-to-consumer fulfillment and distribution capabilities with Flexport's international freight offering into this new tool, Sadrzadeh says.
"By bridging those pieces together, that enables us to think about the full flywheel of how a merchant thinks about replenishing their product," she adds.
What's next: Flexport will continue to invest in technology around replenishment and automation across the supply chain, Sadrzadeh says.
This technology can also be applied to customs, trucking and line-haul solutions, she adds.
Generative AI can be used for its support infrastructure that would offer 24/7, expert-like support to customers around how best to optimize its products' movement, answer cross-border or tariff questions or even how to sell on Walmart versus Amazon, Sadrzadeh says.
Go deeper