Rubi Labs wants to bring carbon-capture tech to retailers' supply chains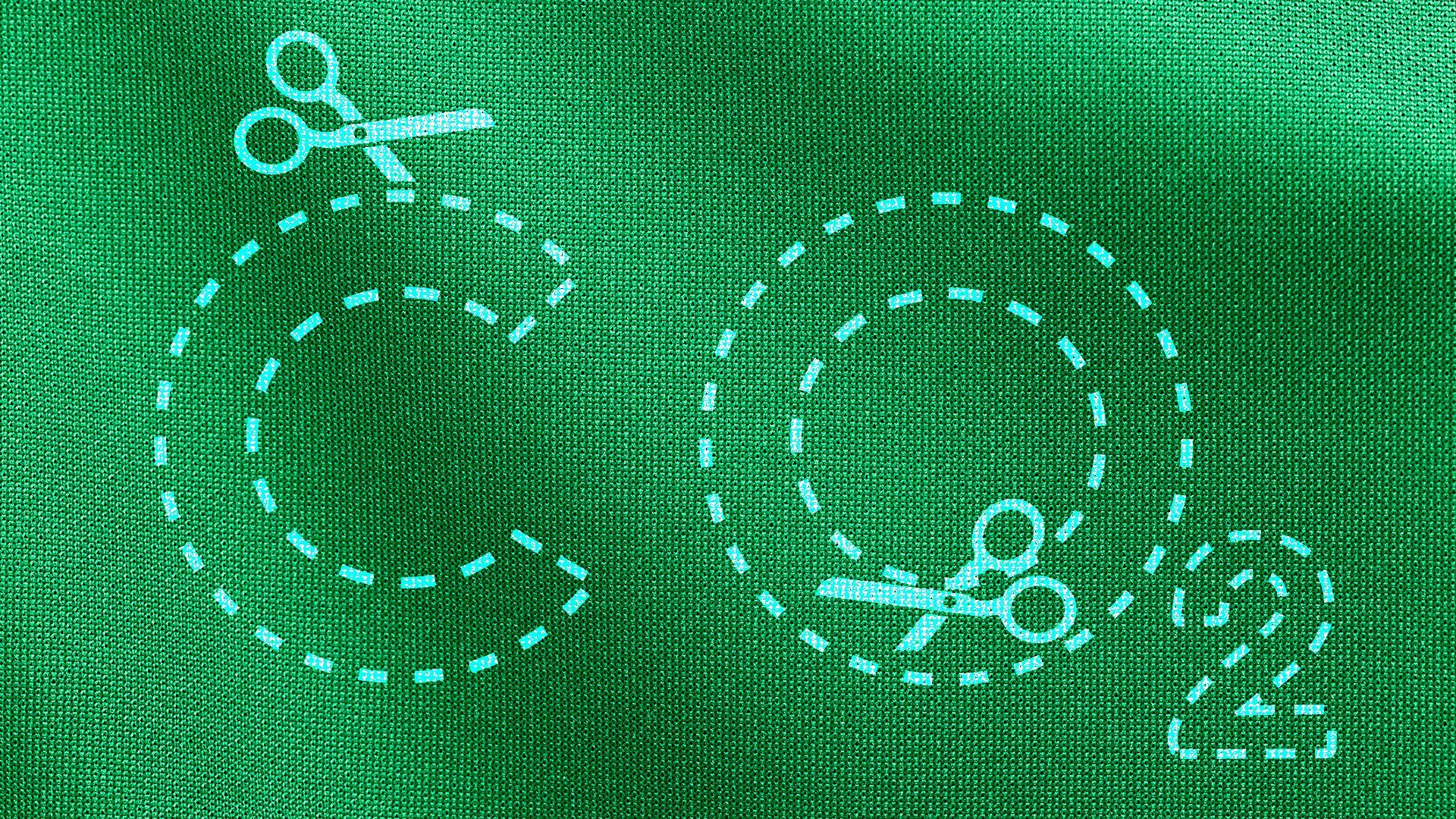 Rubi Labs, which develops technology that makes carbon-negative textiles, is bringing its carbon-capture tech to Walmart in a new partnership.
Why it matters: As retailers become more concerned with emissions, demand is increasing for technologies to help cut carbon footprints.
What's happening: In its first pilot with Walmart, Rubi says it will use modular reactor systems that integrate on-site with one of Walmart's carbon-producing manufacturers to capture and convert carbon dioxide that could then be used to create cellulose fibers.
The second pilot will involve experimenting with Rubi's cellulose fiber's performance to develop a prototype garment and eventually design a small apparel collection.
The company isn't sharing any financial details about the partnership, but only said there is a fee associated with the pilot.
How it works: Rubi uses a cell-free biocatalysis process fueled by enzymes to capture and convert carbon dioxide from manufacturing facilities' waste streams into cellulose.
The cellulose can then be used to create lyocell yarn, which can go into clothing and other materials.
The company is focusing on delivering a product that is the same quality to customers and can be done in a way that's affordable, Rubi CEO Neeka Mashouf tells Axios.
Especially for retailers like Walmart, "they put a lot of emphasis on the cost of a new technology because they really focus on accessibility in general to consumers."
It hopes to leverage the pilot to confirm that its tech is ready for integration into brands' supply chains, and it plans to use offtake, or longer-term agreements with the brands annually around sourcing.
Catch up fast: Earlier this year, Rubi snagged $8.7 million in a seed round led by Talis Capital, alongside Patagonia's Tin Shed Ventures, H&M Group, Collaborative Fund and Necessary Ventures.
This brought the company's total funding to $13.5 million.
It also launched pilot partnerships with Reformation, Ganni, Nuuly, H&M and Patagonia at the time.
All of the pilots are in Phase 1 — the feasibility study — except for Ganni, which has completed Phase 1 with the debut of a yarn and is currently in Phase 2, where a prototype of the garment is being designed.
What's next: The company is starting with a handful of brands, but it aims to scale quickly so that it's able to serve the entire industry over a year's time frame, Mashouf says.
It hopes to expand its tech into other areas like food, building materials and packaging.
"It doesn't just stop with apparel, we see broader applications to this as well, which is why we started these partnerships with Rubi," says Kyle Carlyle, a senior vice president of supplier development and sourcing at Walmart.
Our goal is to become "the next era of manufacturing, which can be carbon negative, and positive," Mashouf says.
Go deeper