DTC jeweler Aurate gears up for major retail partnerships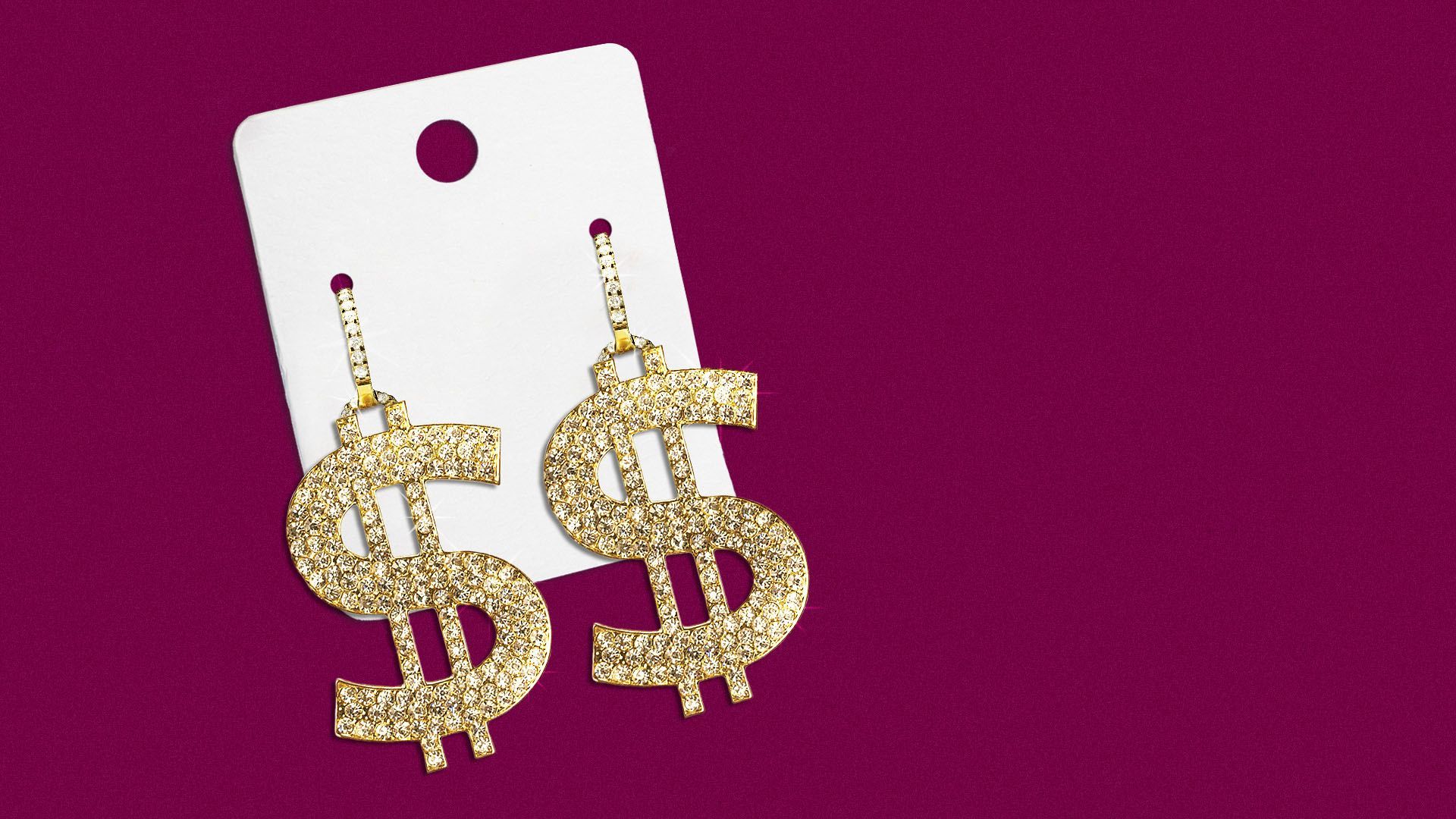 Aurate, the direct-to-consumer luxury jewelry brand, is opening a new revenue stream with the inking of two major retail partnerships.
Why it matters: After dabbling with its own brick-and-mortar presence with mixed success, Aurate is finding a different way to tap omnichannel sales — a must for most emerging brands.
There's also been higher demand for sustainability, traceability and affordability from jewelers.
Driving the news: Aurate has partnered with Macy's and Helzberg Diamonds to launch exclusive sister product lines with the retailers.
The Laure by Aurate line will be at Helzberg Diamonds starting this month, and the Audrey by Aurate line will be at Macy's in September.
Zoom in: Operating a store takes a lot of work — and it didn't seem to translate into more sales when Aurate tried, CEO Sophie Kahn tells Kimberly.
"The impact that you can get by going wholesale is just much broader and bigger," she says.
This way, Aurate can leverage institutional knowledge and experience from wholesalers.
Plus, the exclusive lines enable the company to tailor its products to the retailer — attracting more customers to the stores and reducing cannibalization across other channels and retailers.
Catch up fast: Aurate closed a Series B round in the first quarter, bringing the company's total funds raised to $25 million to date. The company raised $13 million in its Series A in 2019.
As part of the online company's Series B, its investors were people who had the expertise and relationships in these other retail channels, Kahn says.
"It's a whole new channel, and you need to understand how to crack that code," she says, which it is now better equipped to do with the expertise in its cap table.
What's next: Aurate could enter more retail partnerships, Kahn says, noting optimal candidates include international wholesalers based in Europe or Asia.
Go deeper