Obsess offers solution for brands to build virtual stores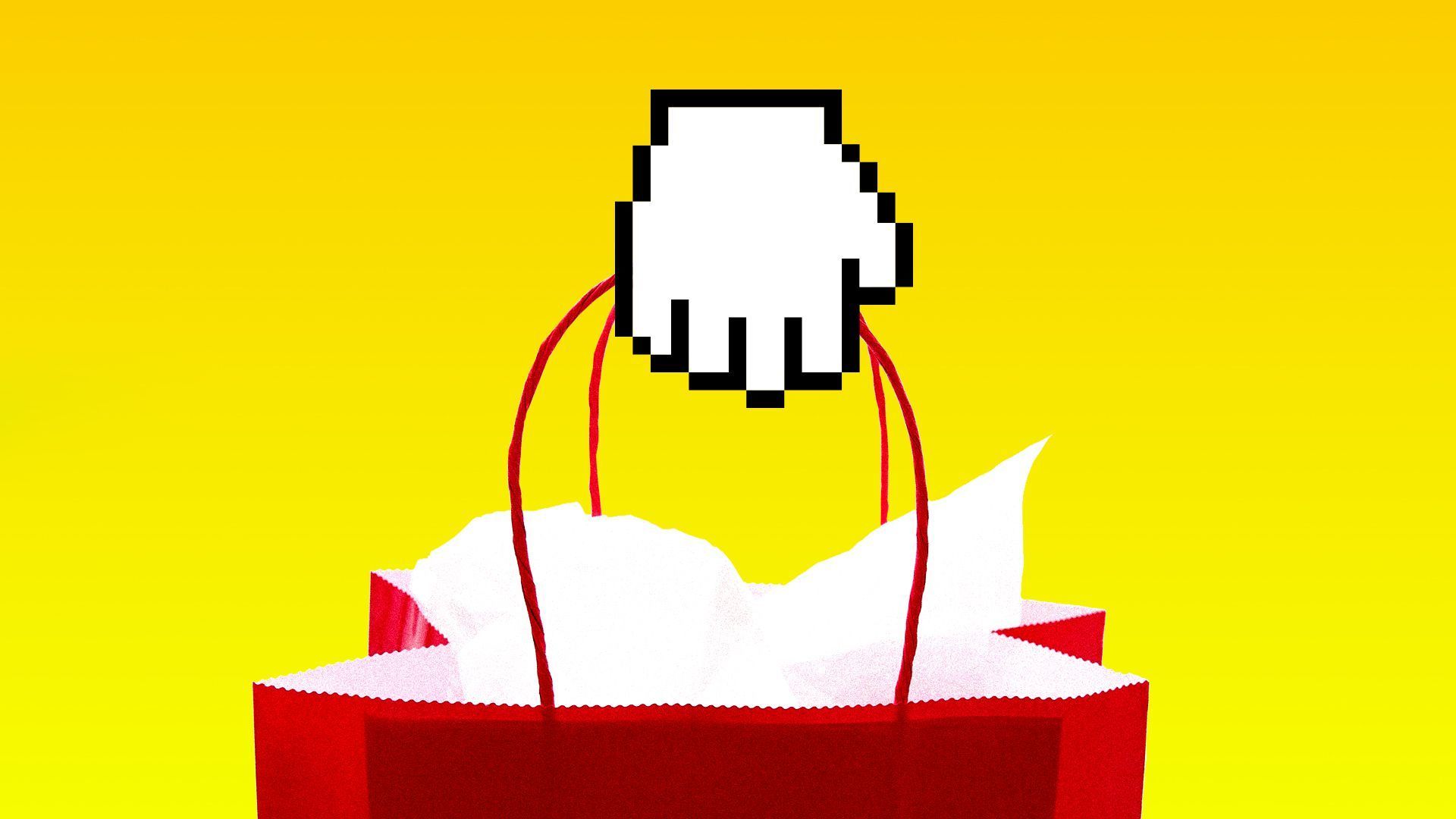 Obsess, an e-commerce platform that provides real-life shopping experiences online, is now offering a solution that lets brands build their own virtual stores, CEO Neha Singh tells Axios.
Why it matters: With e-commerce sales slowing and incentives such as free returns being curbed, retailers need more carrots to entice consumers online.
Details: The tool, which Obsess calls Ava, consists of a self-serve content management system that provides 3D editing and rendering technology.
Brands can add and place products (particularly, affordable 2D images), embed media content, and customize merchandising and styling in their own virtual stores.
Brands access the backend by paying an annual subscription fee — competitive with the cost of a single marketing campaign, Singh notes.
The startup works with companies such as Ralph Lauren, Charlotte Tilbury, Coach, L'Oréal, Crocs, Disney Music Group and NBCUniversal, among others.
Between the lines: Before the launch of the tool, Obsess created brands' virtual stores for them.
But by letting them build their own 3D experiences online, brands can update their stores at a more frequent pace throughout the year.
In addition, brands can integrate SKU data and product imagery from their e-commerce sites into the stores.
Zoom in: Virtual stores let consumers browse for products and experiences rather than be directed toward them, which is what e-commerce largely consists of today.
When Singh started the company in 2017, she wanted to incorporate the kind of 3D graphics you find in gaming into the online shopping experience.
And like gaming, it could still be accessed via a mobile phone or desktop browser (as well as via Meta's Oculus Quest VR goggles).
Singh says she also saw how luxury brands, which would spend $1 million on a live event, struggled to build their online presence.
By the numbers: The startup has 11 million unique users in its virtual stores, which so far have accounted for 100 million interactions.
"We are a SaaS platform and our margins are in line with that," Singh adds, declining to disclose revenue.
Catch up fast: Obsess raised a $10 million Series A round in 2021 led by Jump Capital, with participation from the Venture Reality Fund and WXR Fund, bringing its total to $13.4 million.
It has no plans to raise money in the near future, though, Singh says.
Of note: Singh is both a graduate of MIT and a former head of product at Vogue magazine, bridging the worlds of fashion and engineering.
The bottom line: "Our thesis was never to be a replacement for retail stores, it was how to make online shopping better," Singh says.
Go deeper