Retailers augment tech spend to meet sustainability wave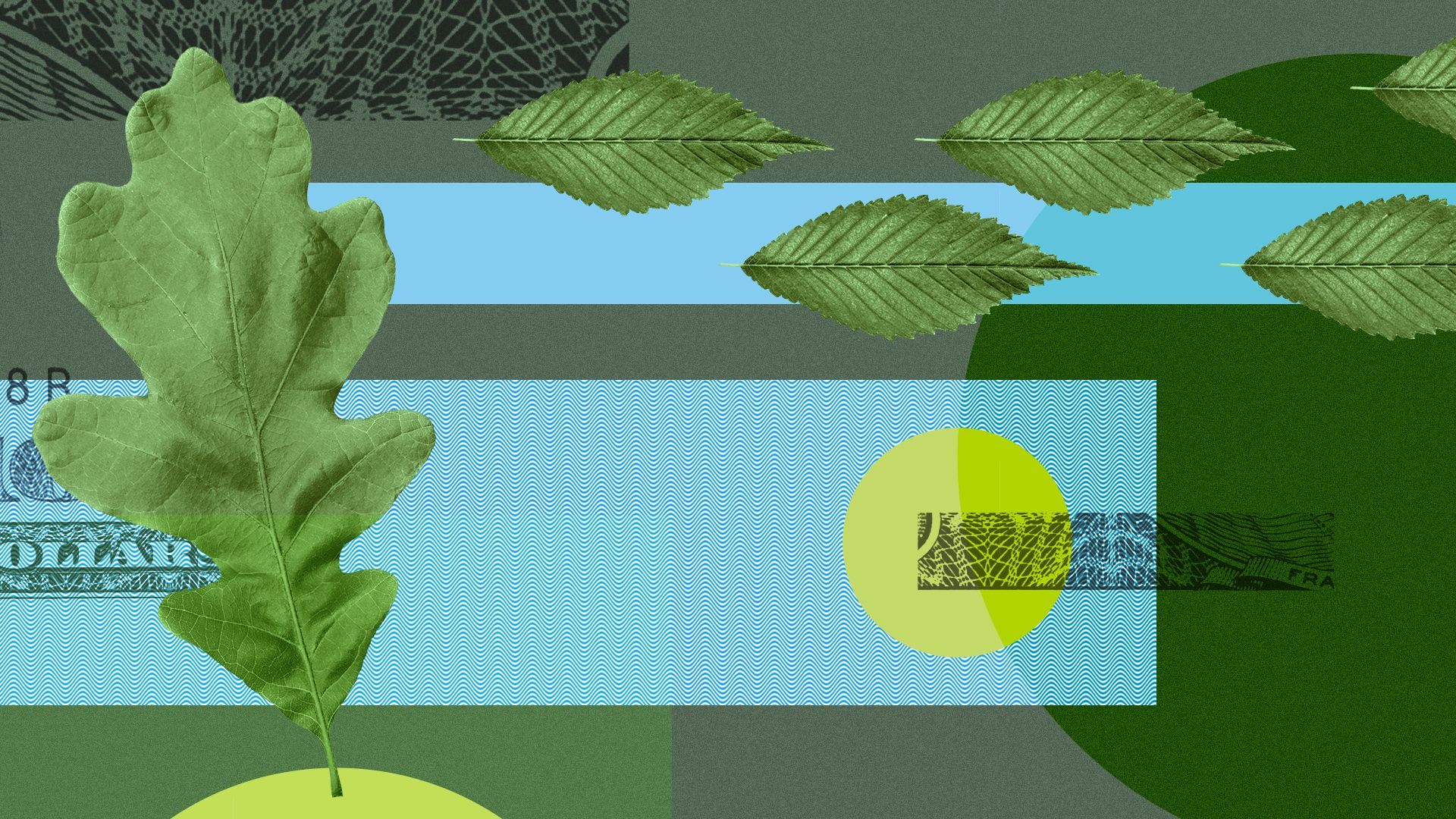 Companies are increasingly aligning their operations with sustainability goals, and putting their money where their mouth is.
Why it matters: A global survey of 1,800 consumer goods executives found companies expect their tech spending to increase by 34% over the next three years to help them achieve those goals.
This translates to more initiatives around sustainable packaging, energy efficiency in manufacturing, ethical sourcing of materials and better monitoring, measuring and reporting of sustainability targets.
By the numbers: Around 77% of executives say that sustainability investments will accelerate business growth.
In 2022, 88 brands launched dedicated resale programs — a 244% increase from the prior year, according to a recent resale report by ThredUp.
To that end, 86% of retail executives say their customers are already participating in resale, up eight points from 2021.
Over half the retailers offering resale programs say the business line gets attention at the director and board level, up 14 points from 2021.
Zoom in: Companies like ThredUp, Trove, and Archive have received VC dollars to help retailers launch their own resale programs.
ThredUp and other resale marketplaces are a big part of serving new growth in the market, president Anthony Marino tells Axios, adding companies without resale are missing out on profit, innovation and demonstrable leadership on sustainability.
"Brands and retailers who get into the game have a unique advantage to capture customers who are already opening their wallets in their stores," he says.
Zoom out: One in three apparel items that were purchased in the last 12 months was secondhand, and that was higher among Gen Z.
Be smart: Over half the retailers surveyed with a resale business line cited potential for resale to "cannibalize new product sales in the short-term," but are confident of its long-term yields.
Go deeper