Solo Brands details M&A strategy as valuations decline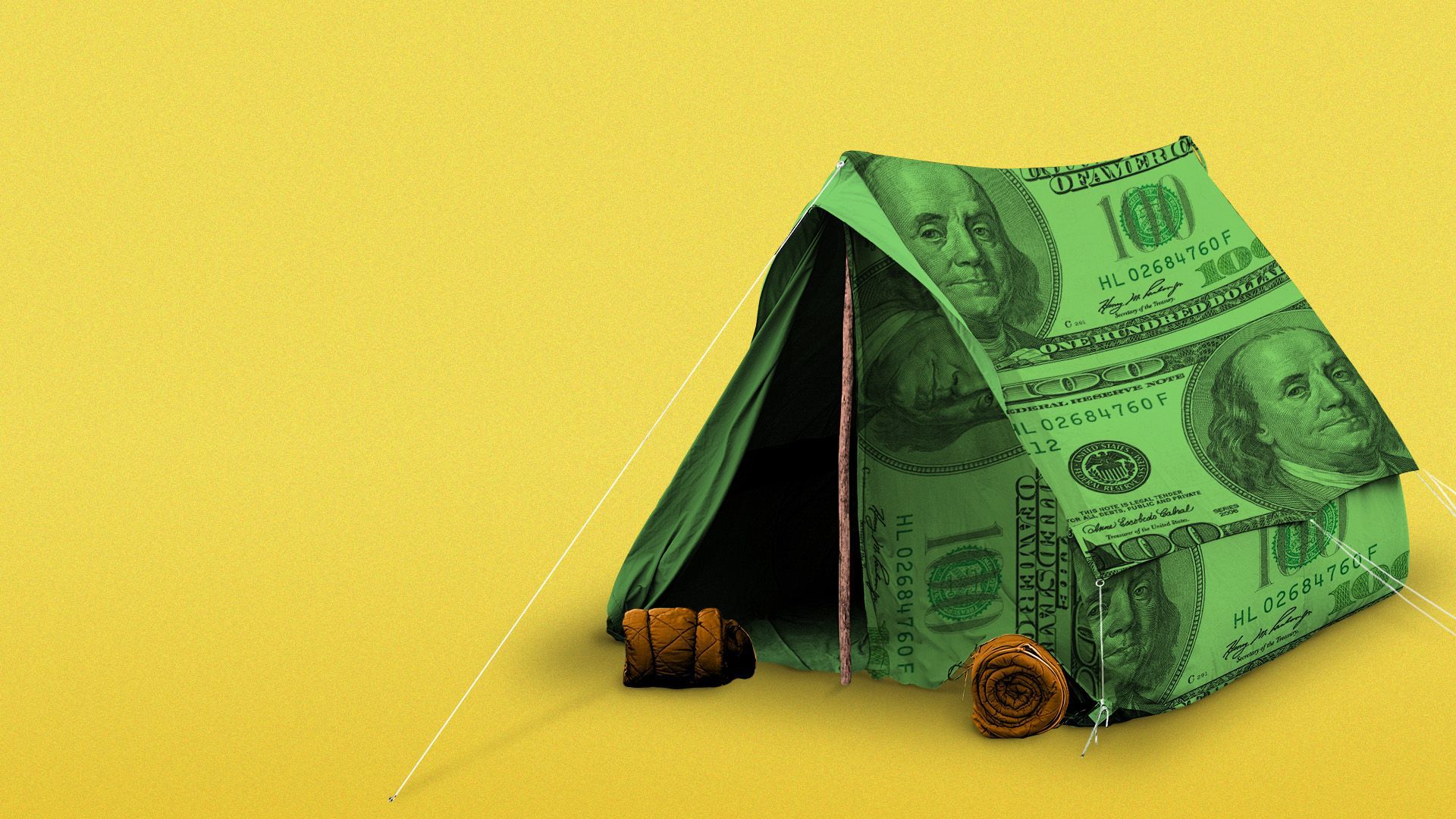 Solo Brands seeks acquisitions of brands that have immediate synergy with its existing outdoors-loving customer base, CEO John Merris tells Axios.
Why it matters: Though publicly traded Solo Brands is opportunistic and disciplined in its approach, its optimism is in contrast with a further tightening of the credit markets due to Silicon Valley Bank's fallout and higher interest rates.
Catch up fast: The CEO of the Grapevine, Texas-based DTC platform told Axios in January at ICR's annual gathering that he thinks there will be acquisition opportunities this year and next.
He went on to say at the time that his company was opportunistically eyeing buys as founders seek to insulate themselves from economic challenges.
Details: The buying environment is even more favorable for the right brands now as valuation multiples decline, Merris says.
"Right now, we're seeing sellers' valuation expectations coming down from where they've been in the past couple of years even as low as mid-single-digit multiples of EBITDA," he says.
As a result, Solo Brands is actively engaged in talks with founders and CEOs of potential targets and expects to close at least one deal in the coming months, Merris says.
While Merris declined to comment specifically on which companies, he says they make products for helping consumers make lasting memories around a fire or food, existing categories at Solo Brands.
By the numbers: Net debt for the company is under 1.5x EBITDA, but it could be as high as (but not in excess of) between 2x and 2.5x, he says.
That would equate to about $130 million that can be applied toward M&A, based on SEC filings.
It's one of the few DTC companies that have gone public in recent years to achieve positive EBITDA.
As a result of its recent Q4 earnings report, its stock now trades well above $6 per share, compared to hovering around the $4 range.
Go deeper