Vending machine tech provider Invenda raises $19M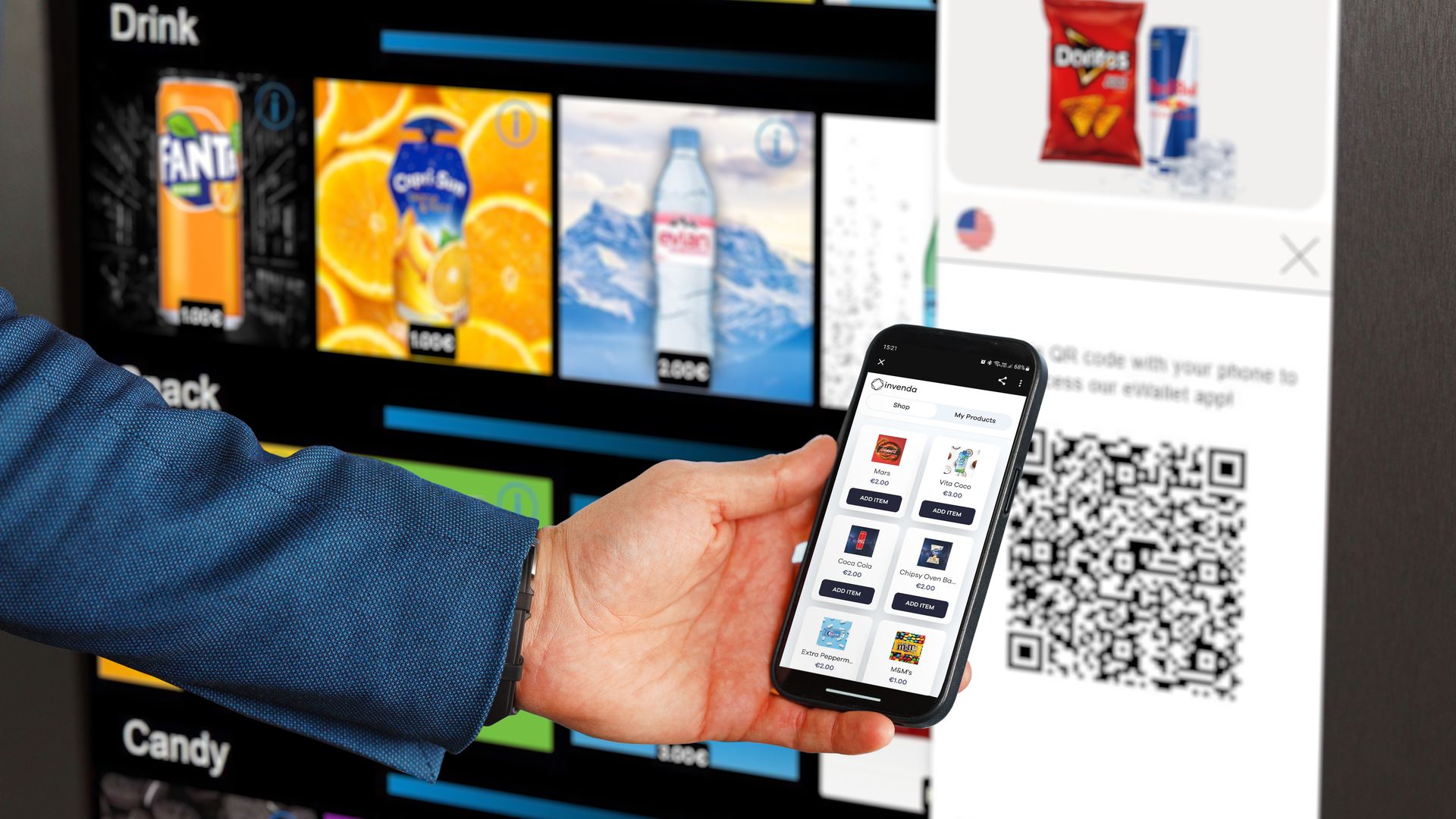 Invenda, a Switzerland-based technology provider for vending machines, has raised a $19 million Series B round, its founder and CEO Jon Brezinski tells Axios exclusively.
Why it matters: The vending machine market was worth $17 billion in 2021 and is expected to grow to more than $28 billion by 2030.
Of note: In all, there are some 15 million vending machines in the world, Brezinski says.
High-end versions in Japan even offer customers selections such as caviar and wagyu beef, Bloomberg reports.
Details: The funding was led by Point Break Capital Management with participation from existing investor Mutschler Ventures.
Proceeds will be invested in the development of Invenda's cloud-based solutions, hiring and expansion into the U.S. market, Brezinski says.
While the CEO declined to comment on the company's valuation, he said the Series B was an up round.
Invenda, which began raising the round last May and received commitments in October, expected the valuation to double, but instead it increased by less than 20%, he says.
How it works: Invenda's operating system is built using Microsoft Windows as the backbone and works for smart fridges and micro market kiosks, alongside vending machines.
The platform encompasses Invenda Cloud, from which a fleet of vending machines can be controlled from a central location; InvendaOS, an operating system for point-of-sale devices; and Invenda Wallet, an app that enables mobile shopping and loyalty programs.
The platform can be used for everything from controlling the temperature to save on electricity, to identifying expired products.
Flashback: Before founding the business in 2017, Brezinski conducted market research with support from Intel, and discovered few machines at the time had tech embedded inside them.
Innovation was limited to providing manufacturers with brighter lightbulbs or an out-of-home digital advertising screen to place on the front of the machine, he explains.
In Europe, even the idea that a customer would pay with a credit card at a vending machine was questioned at that time, Brezinski says.
Though not a large market for Intel, it was an opportunity for the chip manufacturer as well as the budding entrepreneur.
By the numbers: The company has been doubling its revenue over the last three years and plans to double it again this year, Brezinski says, though he declined to comment further.
Go deeper