Crisp & Green aims to be Midwest's healthy fast-food alternative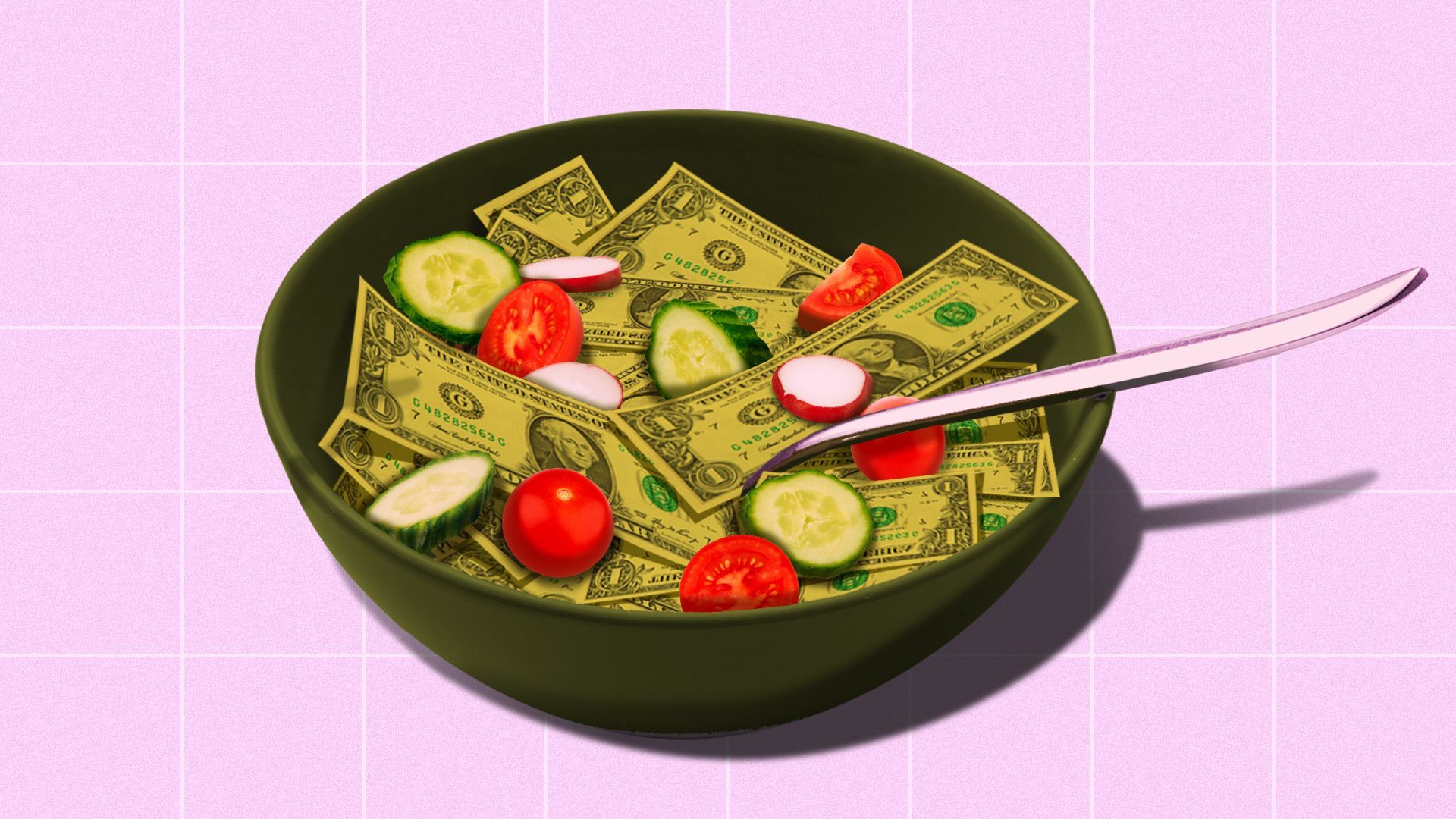 Crisp & Green, the Minneapolis-based fast-casual salad chain, plans to open 35 to 40 locations this year, with another 75 to 80 planned for next year, its founder and CEO Steele Smiley tells Axios.
Why it matters: Healthy food options have gained in popularity since the pandemic as Americans increasingly see food as medicine, driving growth of concepts such as Crisp & Green.
Details: Crisp & Green already has 250 locations it has either already opened or is in the process of building spread across 25 states, Smiley says.
The company, which only owns one of those locations outright, utilizes a franchise model, he says.
Context: The business, centered around digital ordering and healthier food options, began to take off during the pandemic as consumers gravitated towards those trends, Smiley notes.
There are less than 500 restaurant locations that provide healthy food options, while there are thousands of locations for chains such as Subway, presenting Crisp & Green with a big expansion opportunity, he adds.
"It's about creating mainstream dishes that can be delivered in a mainstream way," Smiley says, citing its Fiesta Bowl as an example.
Catch up fast: Smiley has a number of present and past investments tied to his holding company Steele Brands.
They include Paco & Lime Mexican Kitchen, plant-based restaurant concept Stalk & Spade, exercise studio YogaFit and virtual fitness platform Fitness on Demand, among others.
Meanwhile, the company is self-funded and is not currently considering any type of financial transaction to raise money, Smiley says.
Crisp & Green remains focused on unit economics, though the company could eventually consider outside capital, or pursuing a sale or IPO, he says.
The intrigue: Despite what is one of the most difficult operating environments in restaurant industry history, Smiley says he plans to maintain his company's record growth.
"I think you'll see a thousand stores out of this brand, faster than any health food brand," he says.
To mitigate the pressure of price increases, Crisp & Green has long-term contracts in place.
Of note: Smiley owns a lion's share of the business, he says, but he does have an incentive program for his employees.
Though Smiley declined to comment on how much revenue the company generates, he says it has doubled every year.
The bottom line: Smiley's goal is to have Crisp & Green locations next to Taco Bells, KFCs and Pizza Huts across the U.S. to provide main street, middle America with more convenient healthier eating options.
Go deeper