CPG companies talk M&A at CAGNY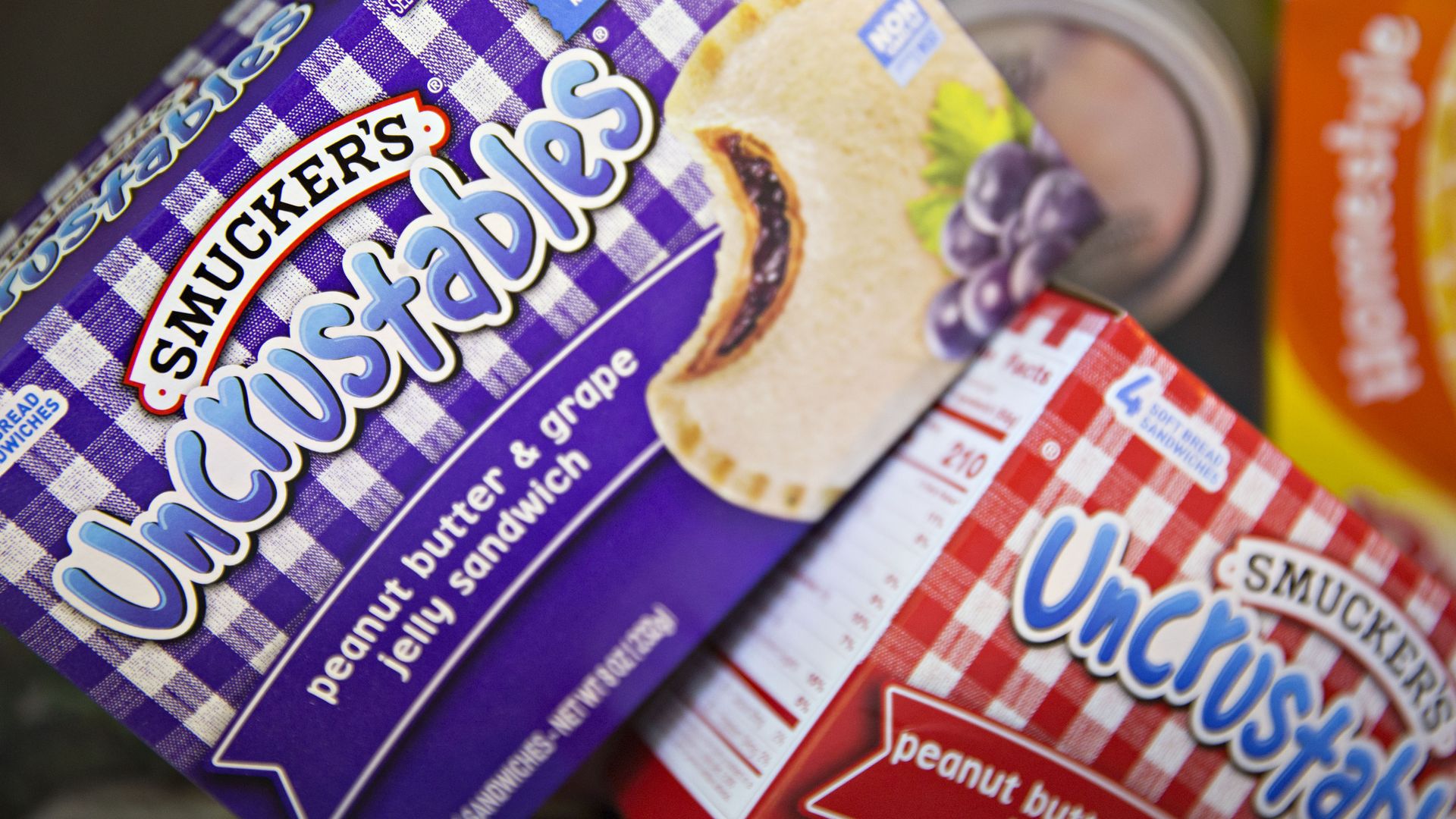 Leading consumer packaged goods companies presenting at CAGNY this week offered updates on their respective M&A strategies.
Why it matters: If the presenting companies are to be believed, 2023 could be an active year for dealmaking in food and beverage.
Details: J.M. Smucker discussed the strength of its at-home coffee business, consisting of Folgers, Cafe Bustelo and Dunkin', and said it is looking for more acquisitions to expand the category.
The parent of Jif peanut butter and Uncrustables also provided more details on the rationale for selling its dog food business to Post Holdings for $1.2 billion.
J.M. Smucker said its pet portfolio now focuses on the higher-growth, higher-margin businesses of Milk-Bone pet snacks and Meow Mix cat food.
It said the misperception is that these categories are bundled, when in fact retailers see them differently, so there weren't advantages to keeping them together.
The company will continue to look for more acquisitions of pet snacks and cat food.
Meanwhile, The Clorox Co. said it is strengthening its core business and continues to see M&A as a strategic lever, though it didn't provide details.
Constellation Brands said it seeking small acquisitions to fill any gaps in its wine, beer and spirits businesses.
Kerry Group, a maker of ingredients for the food and beverage industry, said to expect bolt-on M&A similar to what it has done in the past in the next phase of the business.
Nomad Foods, a maker of frozen food products in Europe under the Birds Eye and Iglo brands, noted whitespace for the company geographically in Eastern Europe and that M&A remains a crucial aspect of its business.
Likewise, food distributor Performance Food Group cited M&A as second best use for cash and it is constantly reviewing deals, noting its buys of food product supplier Reinhart and convenience store food distributor Core-Mark as examples.
Sysco, a foodservice distributor, said it could use tuck-in acquisitions to expand the business geographically.
The Kellogg Co., as previously announced, is retaining its plant-based MorningStar Farms unit but will continue with the spinoff of its North American cereal business into a separate company, allowing it to focus on snacks.
Go deeper