Shareholder activism heating up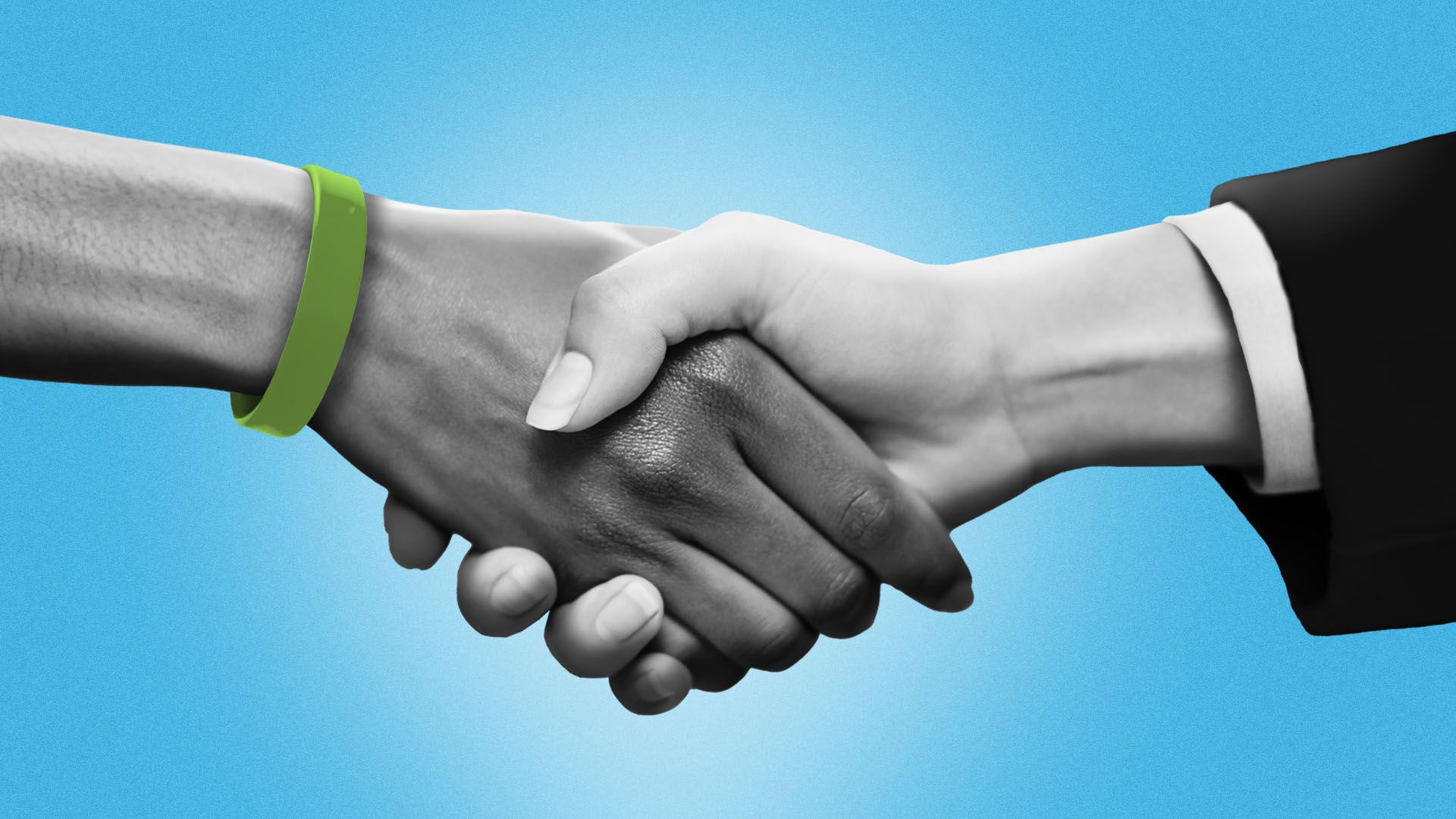 Shareholder activism crept up last year, as more companies were targeted publicly by new activist campaigns globally compared with 2021, according to an Insightia report.
Why it matters: The number of activist campaigns will likely continue to increase, as the market rebounds and a recession remains at bay.
By the numbers: There were 929 companies under activist heat globally last year, a 6% increase over 2021.
Of that total, around 882 activist campaigns were launched in the U.S. last year, up from 667 the year earlier.
Of note: Activists have become tamer when it comes to calls to sell the company in the past few years, according to the report. There were just 77 companies facing such demands globally last year, compared with 72 in 2021 and 100 in 2019.
"There's not enough confidence in the M&A market being robust to pull hard on that lever at the moment," Insightia's editor-in-chief, Joshua Black, tells Axios.
Dealmaking as a strategy will likely be on the back burner for the first half of this year, per the report.
The more prevalent theme will be improving margins and capital allocation, as activists zero in on companies that spent big to chase growth.
Between the lines: The new universal proxy rule that hit in September has also shaped the game, Insightia notes.
Campaigns at companies with annual meetings before Sept. 1 saw more board control fights and fewer early-stage settlements or settlements, period.
This was likely precipitated by the belief that it would be more difficult to win board control campaigns in the universal proxy era.
Campaigns that had annual meetings after Sept. 1 saw several early-stage settlements.
"The new universal proxy rules make it more difficult for underperforming companies to shield their weakest directors so, rather than being the guinea pig for the new rules, we saw many companies agree to board refreshes relatively quickly after receiving nominations," Insightia says.
Context: "Under the old regime, if you felt that change was required, you voted on the dissident card," Black says.
Shareholders are allowed to pick and choose under the universal proxy and they will likely seek more balance, he says, adding that this is set to reduce the number of activists' nominees being picked as directors.
The intrigue: "ESG activism may get a new lease [on] life in 2023, with the universal proxy making it easier for investors of all stripes to nominate ESG-savvy directors onto boards," the report says.
There were 17 proxy contests that went to a vote at U.S.-based companies last year. Four saw activists winning at least one board seat.
"One of three proxy contests where an environmental or social demand was lodged saw dissident nominees secure a board seat," according to the report.
Environmental demands rose 81% last year versus the year earlier.
Yes, but: Success rates were middling, as such proposals were often critiqued as being overly prescriptive, with just 11.5% of environmental demands meeting at least partial success, compared with 25.8% in the previous year.
Campaigns with ESG as a focus also had a high bar to meet — there had to be a "compelling link between a company's ESG credentials and a company's financial performance," especially amid a tough market environment, Insightia says.
Go deeper