Flashy fintech largely absent at NRF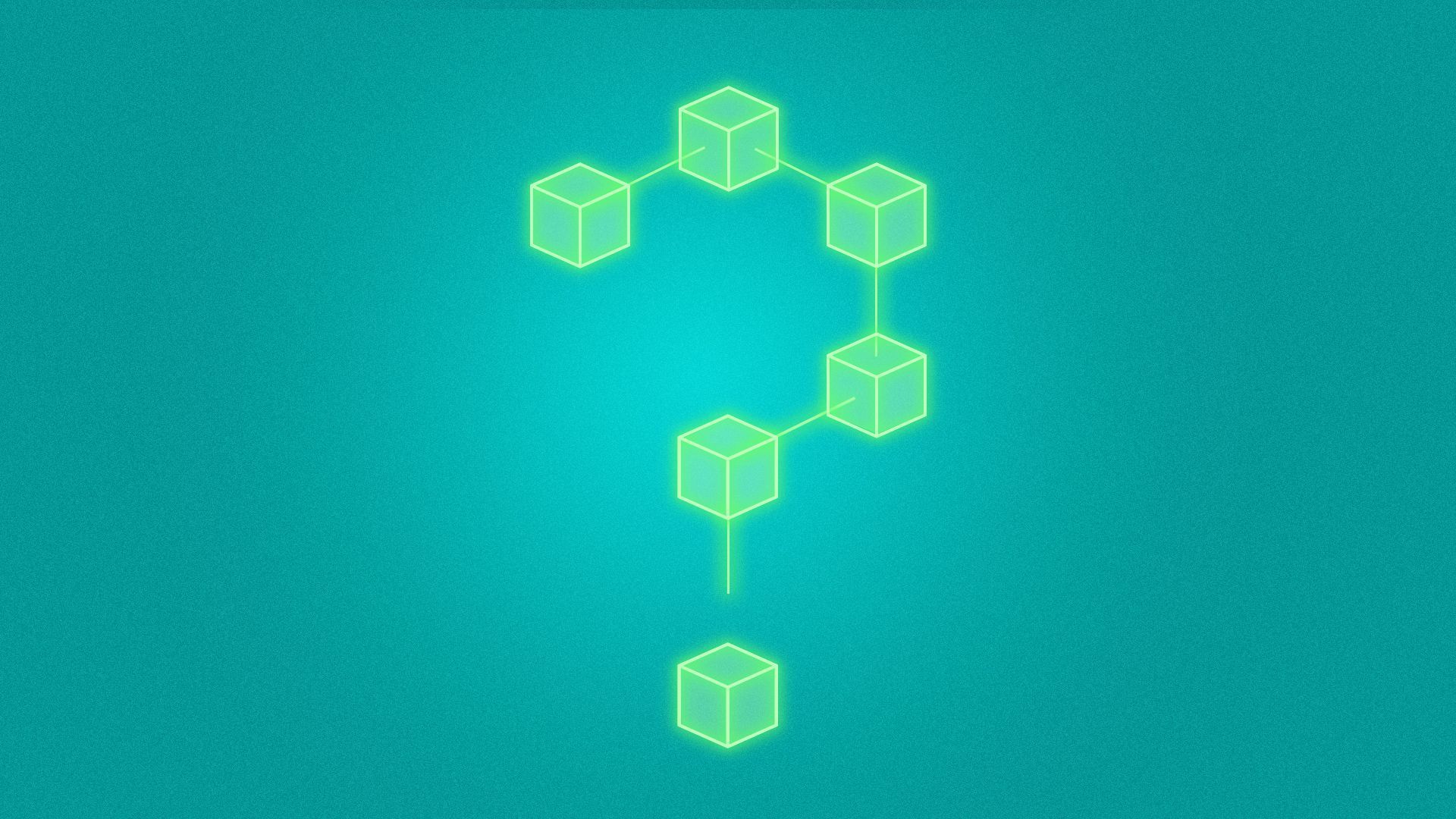 NRF Retail's Big Show featured giant cloud services, robotics and shelf-picking technology, but notably crypto, web3 and BNPL were quiet participants, having lost their luster last year.
Why it matters: The pandemic forced retailers to jump on the digital bandwagon, but in 2022 shoppers began returning to the store, prompting demand for financial solutions to engage customers in-person and online.
What they're saying: "Both of those [crypto and BNPL] have not necessarily run their course. But I think the whole world has sort of reimagined itself," FreedomPay president Chris Kronenthal told Axios this weekend at the NRF in New York.
As the pandemic winds down, people are going back to the way they engaged with merchants, and "they're going way back to needing omnichannel to be a thing."
Consumers are rapidly adopting the digital piece of the merchants' ecosystem.
"To tie that to the show, I think as you walk around and see the different things, pretty much every story going around is [about] integrating the channels," Kronenthal says.
Zoom in: Credit and banking companies raised about $6.5 billion in venture funding in the first three quarters of last year, a 48% decline from the same period last year.
"Neobanks and BNPL remain in the spotlight but will need to prove business model resiliency in a challenging macro environment," PitchBook said in its Q3 2022 Retail Fintech report.
The deceleration shouldn't come as a surprise, PitchBook says, because this reflects the broader slowdown in funding that started in the fourth quarter of 2021.
Zoom out: Retail fintech startups received about $16.2 billion in the third quarter, a 48% decline from the previous year.
Of note: BNPL companies were hit by rising interest rates and the expensive costs of acquiring customers.
Kronenthal says as BNPL customer rolls swelled, they started to challenge merchants for consumer relationships.
"I think the merchant started to second guess the reliability of [BNPL] as just like friendly options," Kronenthal says.
Plus, as consumers returned to the stores, the need for additional credit options in online checkout became less desirable.
Go deeper