Authentic Brands spotlights media ambitions with new CFO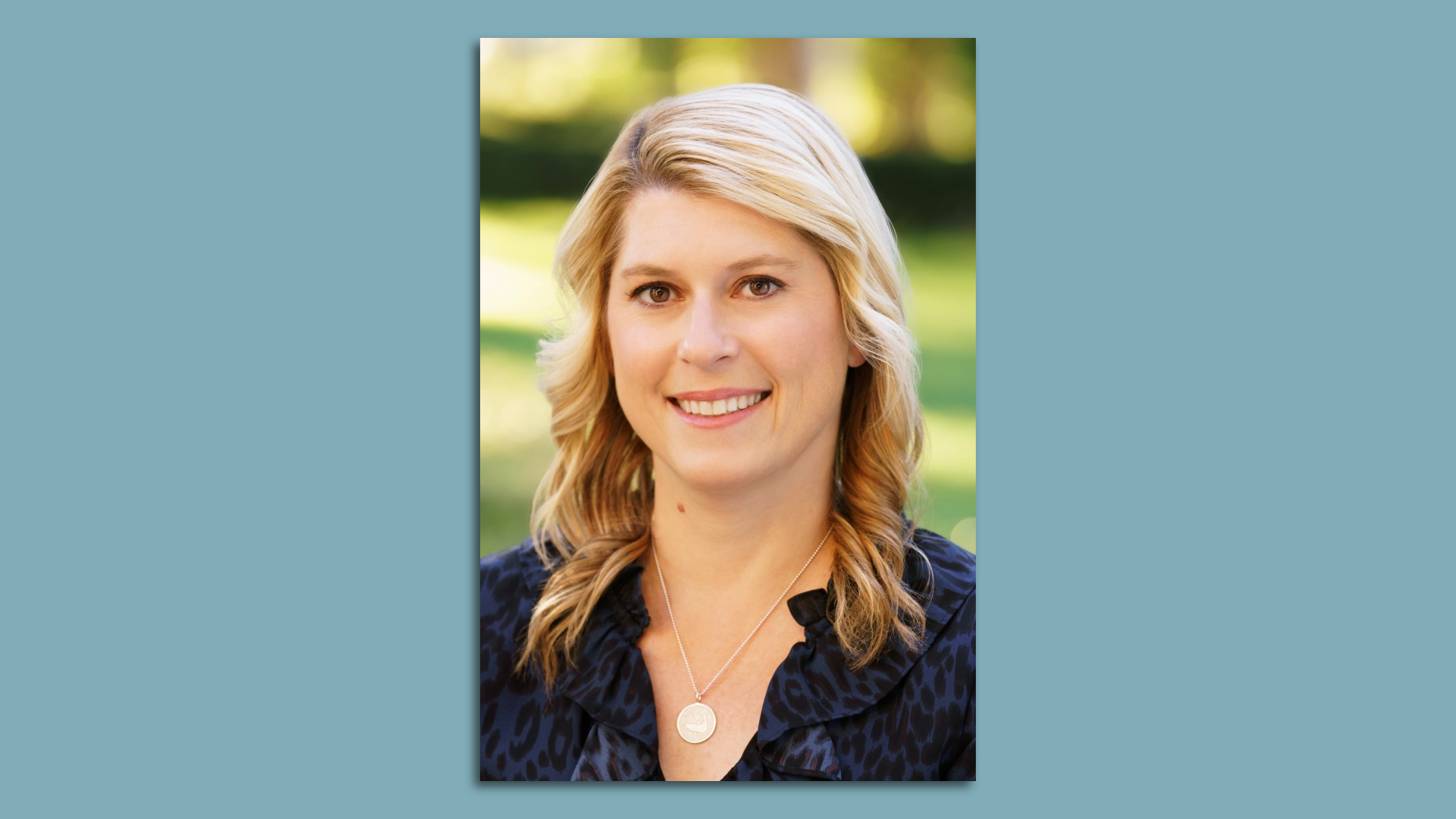 Authentic Brands Group has named Jessica Holscott, who hails from WarnerMedia, as its new CFO, placing a greater emphasis on its media ambitions.
Why it matters: The New York-based brand management firm has emerged as one of the largest retailers in the world via a series of acquisitions, but founder Jamie Salter's ambition is to emulate entertainment giant Walt Disney.
Details: Holscott recently served as CFO of WarnerMedia Studios and Networks Group, which Authentic Brands teamed with along with director Baz Luhrman to create the 2022 movie "Elvis," starring Austin Butler.
Elvis Presley is just one part of Authentic Brands' intellectual property holdings, which includes Marilyn Monroe and Muhammad Ali, that can be monetized via licenses across retail and media.
Holscott, who also previously served as CFO of HBO, will be instrumental in helping to grow ABG's media reach and entertainment revenue, a source close tells Axios.
She succeeds founding partner Kevin Clarke, who will become executive vice chairman.
Of note: Authentic Brands is launching a new film group Authentic Studios under which Sports Illustrated Studios and David Beckham's Studio 99 will sit.
Studio 99, for example, has deals with both Netflix and Disney+, and created for the latter television series "Save Our Squad with David Beckham."
In addition, ABG is expanding its events offerings such as for the NFL's Super Bowl and Formula 1 racing.
Flashback: Authentic Brands made its first big move into the media landscape with its purchase of Sports Illustrated for $110 million in 2019.
Between the lines: Like Walt Disney, Authentic Brands not only gains new revenue streams via media offerings — that content is also effective advertising for its intellectual property, helping it sell more goods and services.
The bottom line: Authentic Brands is part of a growing group of retailers, including Fanatics, that is embracing the media industry both for visibility and profits.
This story has been corrected to reflect that Holscott recently served as the CFO of WarnerMedia Studios and Networks Group, not of Warner Media.
Go deeper