September 02, 2022
Situational awareness: Hello! George Moriarty, senior editor for Axios Pro Deals, here with a quick update on our Axios Pro Deals publishing schedule.
Beginning today, we will send a digest of each week's Pro newsletters every Friday. The digests will feature the biggest story from each day, and give a link to that day's full newsletter.
This change comes in response to consistent reader feedback that you want a digest of deals each week in addition to more special projects and in-depth reporting.
These digests will bring you a roundup of the week's deals news in one place, and keep your eyes peeled for new projects from our amazing journalists.
1. ✈️ BuzzFeed's airport stores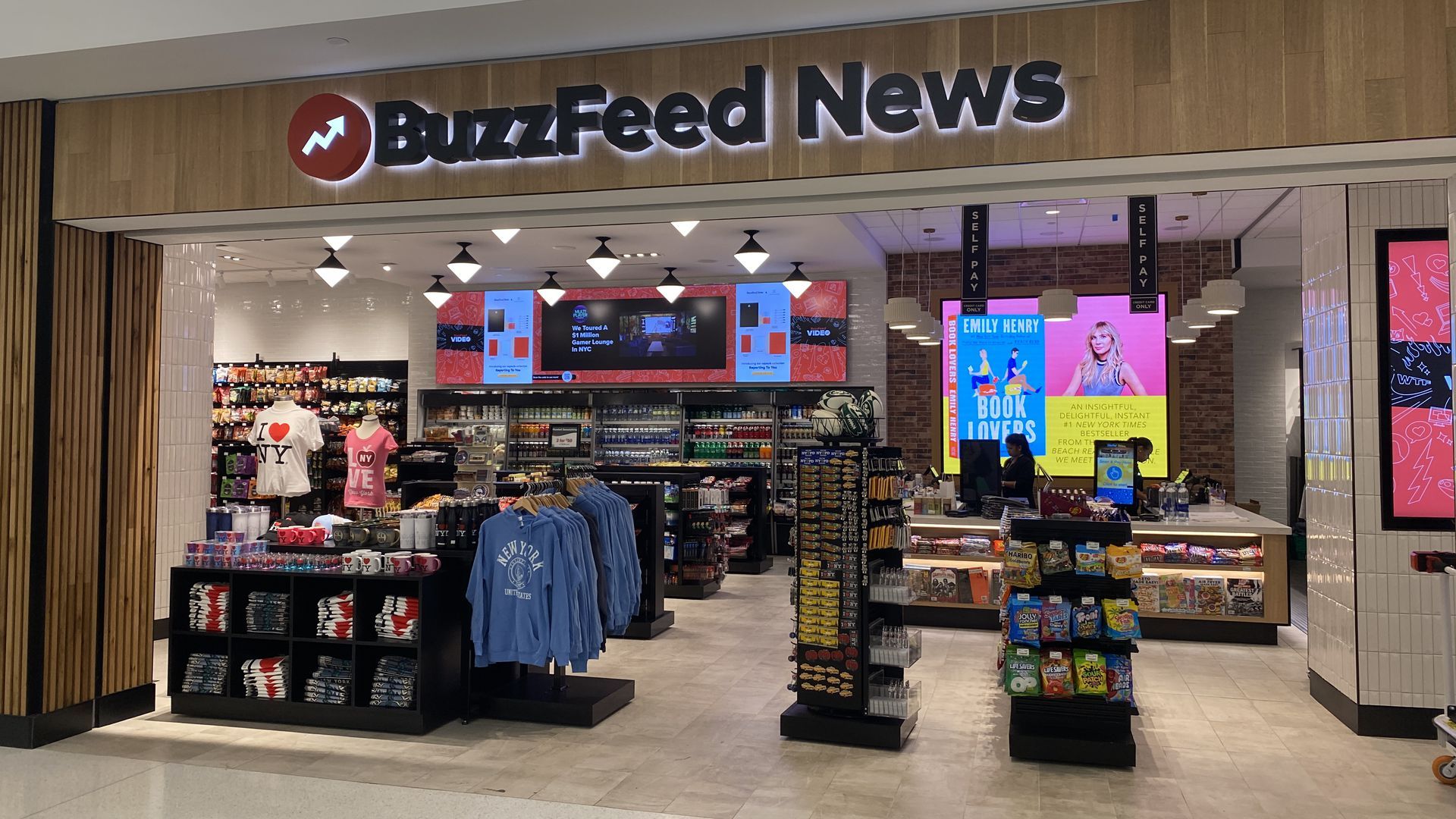 BuzzFeed, Inc. is entertaining airport travelers not just via their smartphones, but also IRL with new retail stores, Kerry wrote on Wednesday.
Why it matters: BuzzFeed's stock has been struggling since its public debut in December. The digital media company is under pressure to boost revenue. One solution is more licensing deals.
View archive