Diamond Sports Group reworks local TV deals as part of bankruptcy plan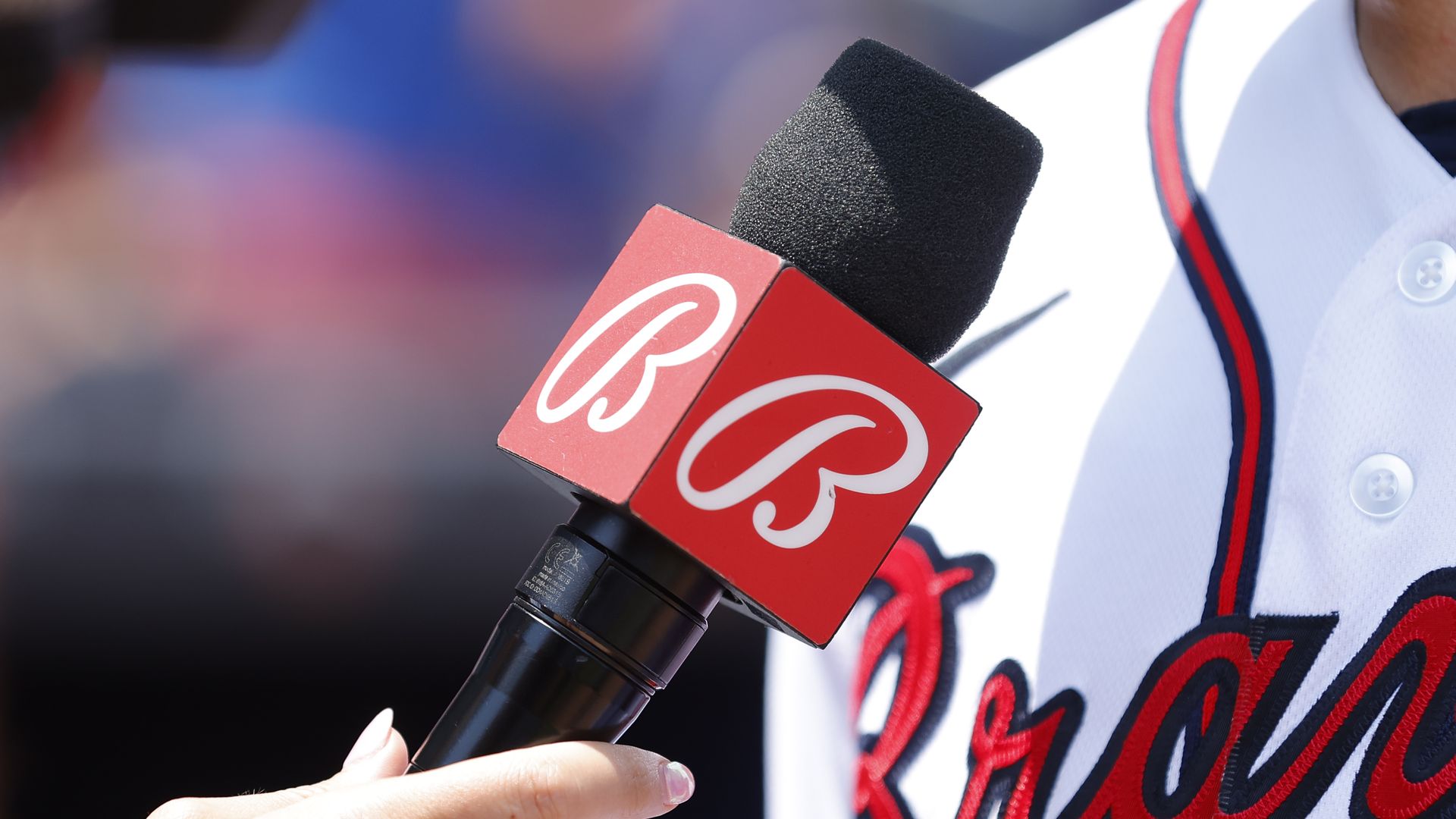 Diamond Sports Group finally appears to be coming up with a plan to emerge from Chapter 11 bankruptcy, though its long-term outlook remains murky at best.
Why it matters: If Diamond collapses, it could take the struggling RSN market with it — and wipe out billions on teams' balance sheets.
Driving the news: Diamond filed Monday a motion that includes a reworked deal with the NBA that will dramatically alter its TV deals with 13 teams to which it currently holds the rights.
The new agreement would allow Diamond to continue broadcasting those teams' games throughout the current season and then revert to the NBA after the season ends.
Diamond's lawyers told a bankruptcy judge Monday during a status hearing that it is "fairly close" to a similar arrangement with the NHL.
For MLB, Diamond says it has offered a plan that would allow it to carry 10 of the remaining 12 teams for which it still has the rights.
Additionally, Diamond reached a cooperation agreement with its lenders that will serve as an interim step while they work out a full restructuring plan.
What's next: The bankruptcy court needs to approve all the new agreements and has set a hearing for next week.
The big picture: While lawyers hailed the plan for its creditors as a major step in the right direction, it means that all of Diamond's rights deals would expire by the end of next year's baseball season.
MLB officials have made no secret of their intention to control all of their teams' local TV rights and centralize that process.
"The words we're hearing today sound optimistic," James Bromley, MLB's lawyer, said Monday during a status hearing. "But we reserve all of our rights until we have a chance to look at the materials and understand exactly what's being proposed."
Zoom in: The league took over games for the Arizona Diamondbacks and San Diego Padres this past season when Diamond walked away from those deals. Diamond's new plan means that at least two more teams' rights will revert to the league.
Tech giants like Amazon and Apple have shown interest in grabbing local rights as part of their national media deals, especially the NBA, whose national rights expire in 2025.
The leagues could also work out new deals with Diamond's RSNs.
Editor's note: This story was updated to clarify the third paragraph.
Go deeper