Disney's succession drama distilled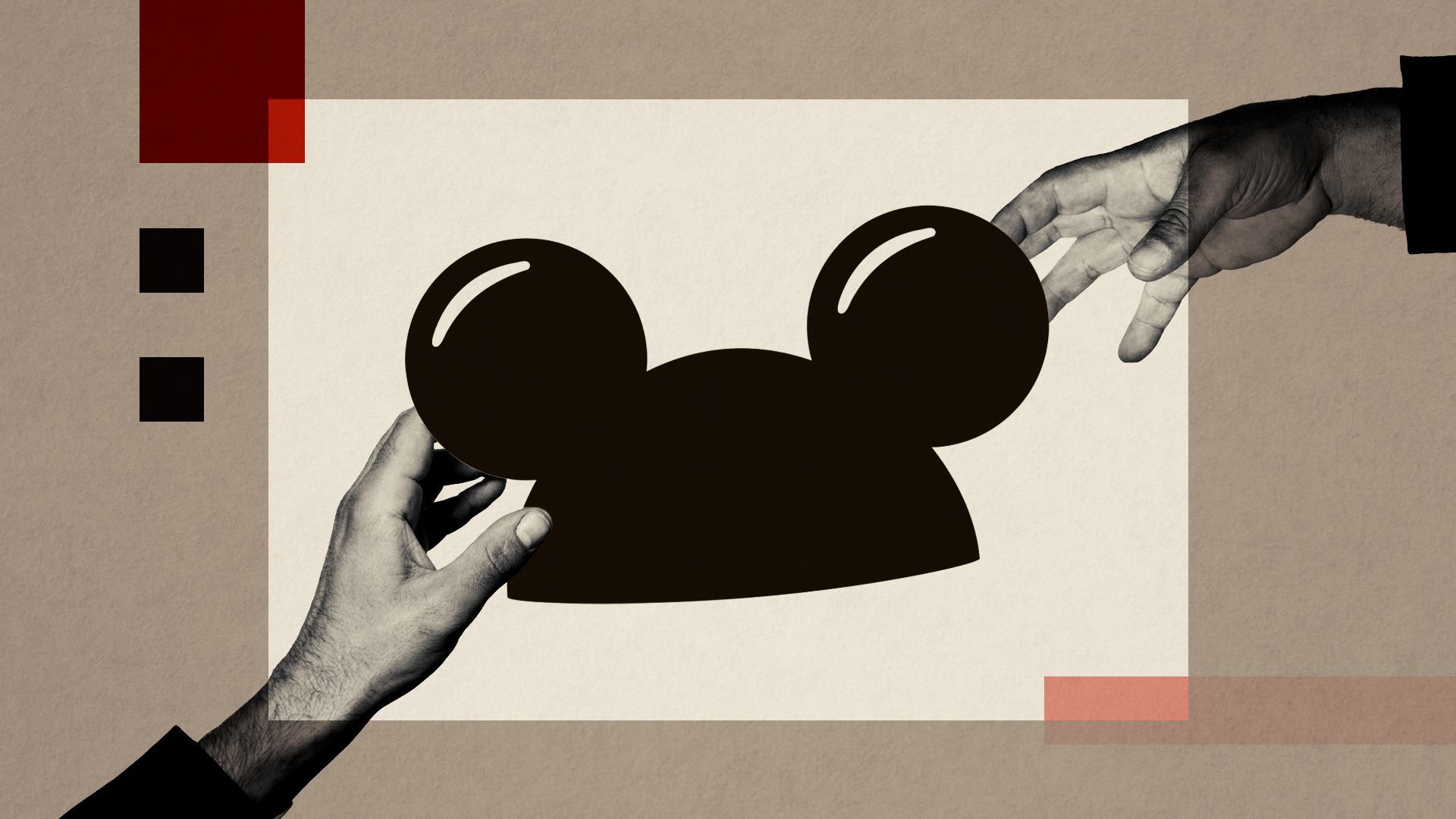 Disney's succession drama with Bob Chapek's ousting and Bob Iger's return was dissected in a 12,090-word piece by CNBC's Alex Sherman published Wednesday morning.
Why it matters: The future of Disney could drastically change depending on who Iger picks next for a successor.
Here are some of the highlights from the lengthy piece:
Two scenarios, outlined in the CNBC piece, that don't involve picking someone internal are Disney acquiring Candle Media to bring back Kevin Mayer and Tom Staggs or selling to Apple. More than a dozen past and present Disney executives think Iger's goal is the latter, per Sherman.
Disney is likely to choose a new CEO in early 2025, and one succession plan is to have Iger name a COO as "his heir apparent," per CNBC.
Chapek considered spinning off or selling ABC and ESPN, which was previously dismissed by Iger — though Iger has now publicly discussed the possibilities.
ESPN chairman Jimmy Pitaro reportedly considered leaving. CNBC reported virtual meetings "ballooned in size" during work from home where junior executives on the distribution team asked "questions of league officials that exposed their lack of business knowledge."
Not-so "Disney nice" name-calling took place at the top. Iger jokingly called himself "Big Bob" and Chapek "Little Bob" when announcing his departure to staff. Chapek referred to chief communications officer Kristina Schake, head of investor relations Alexia Quadrani and CFO Christine McCarthy as "the mean girls."
Go deeper