AMC stock price falls after conversion green light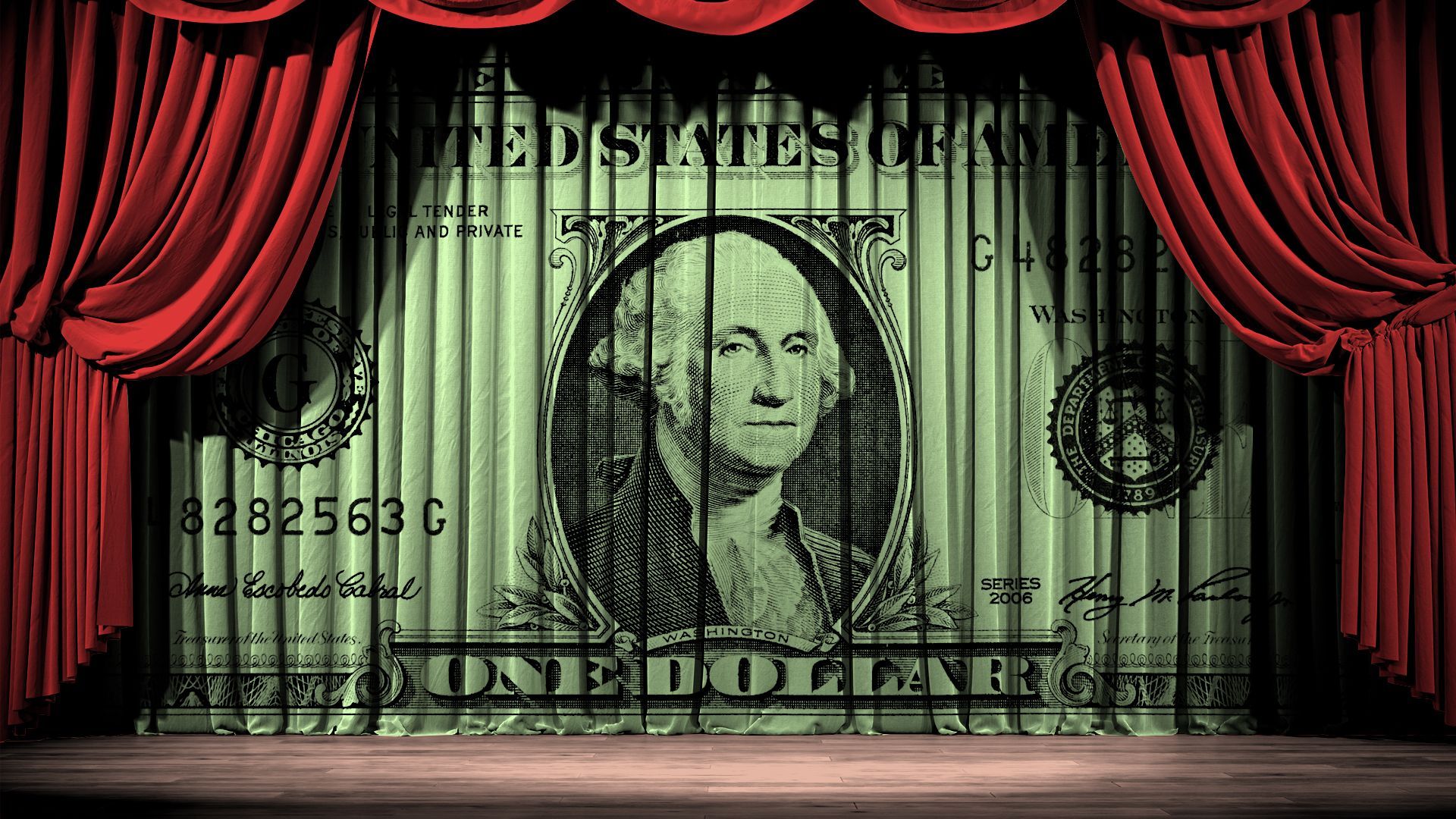 AMC's stock price was crashing Monday morning after the theater company finally got the green light to convert its AMC Preferred Equity units into common shares, a move that will dilute existing holders.
Why it matters: The stock conversion will allow AMC to raise more cash, which CEO Adam Aron has said multiple times is essential to avoiding bankruptcy.
Driving the news: On Friday, a Delaware judge approved AMC's revised settlement plan with some of its shareholders over the stock conversion.
The stock conversion will convert nearly 1 billion outstanding APE shares into common shares, which will push the theater company's total share count north of 1.5 billion.
AMC's shares were down more than 35% Monday morning, while APE shares had risen 16%.
As part of the conversion, AMC will executive a 1 for 10 reverse stock split to maintain its share price.
The big picture: Despite an improved box office this year buoyed by the runaway success of "Barbenheimer," AMC still faces a cash crunch.
AMC's cash balance during the second quarter of this year was $435.3 million, a drop of 12% from last year.
AMC has nearly $5 billion in debt that needs to be paid next year.
Go deeper