Music rights holder BMI restarts sale talks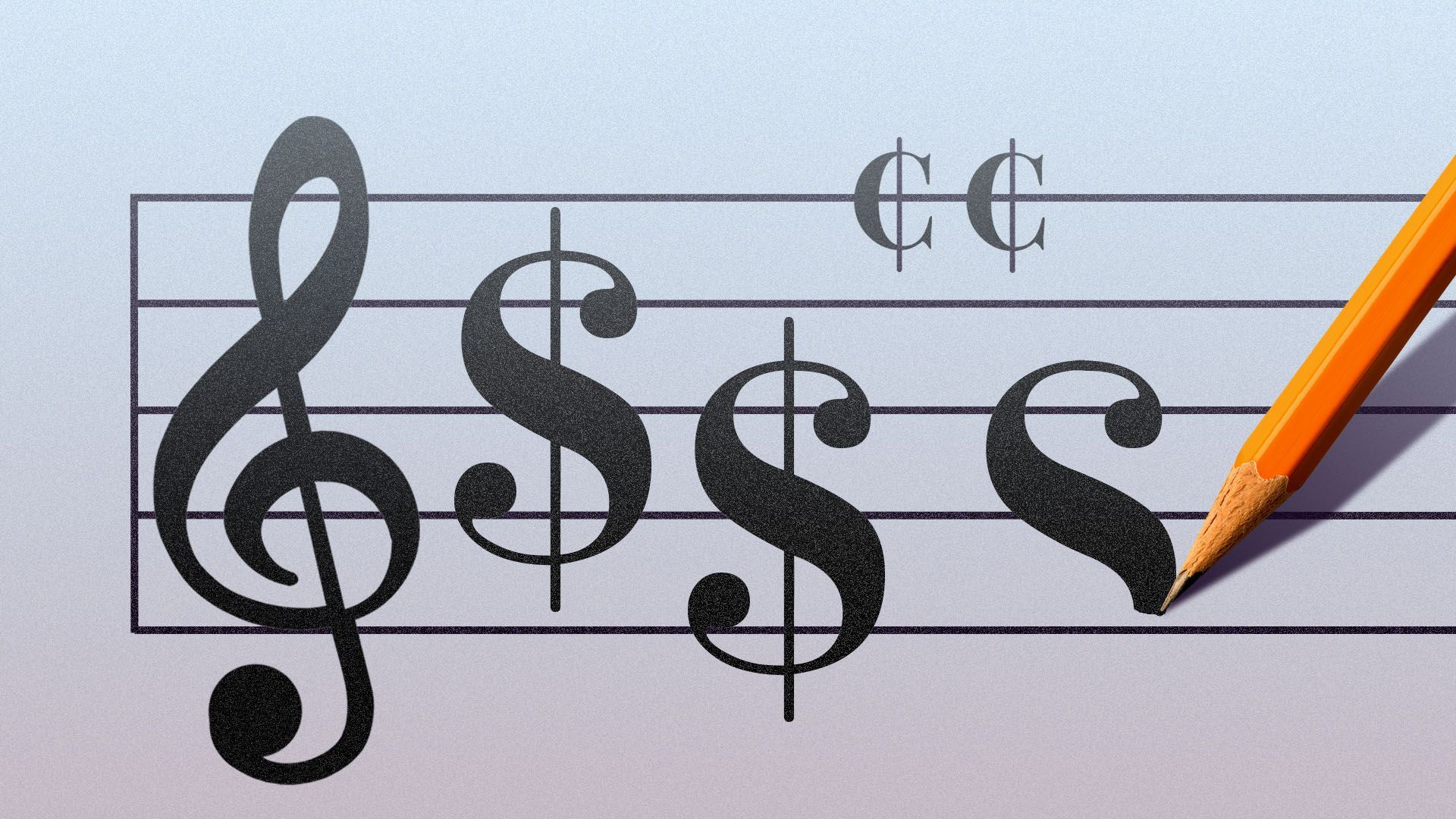 Broadcast Music Inc. has hired Goldman Sachs to explore its options as the music rights company reconsiders a sale, Reuters reports.
Why it matters: Reengaging sale talks could be a positive sign of the deal market reopening, in particular for media companies potentially seeking high price tags.
Details: BMI was seeking a sale price of more than $2 billion when it was up for sale last year, Reuters reports. A Bloomberg report pegged the price tag to at least $1.5 billion and potentially as high as $3 billion.
What they're saying: BMI CEO Mike O'Neill confirmed talks have been renewed in an internal note Tuesday.
"Not surprisingly, interest in BMI has continued since we announced a year ago that we were no longer considering a sale of our company," O'Neill wrote.
"Delivering for our affiliates is always our top priority, and we have a responsibility to engage in discussions with outside parties if they can help further that mission," he added. "That is exactly what we are doing right now, and no final decisions have been made."
A BMI spokesperson declined to comment further.
What we're watching: Music attorney Lisa Alter recently told Axios she expects more consolidation in the music rights market.
Go deeper