Tegna plots future after collapse of Standard General buyout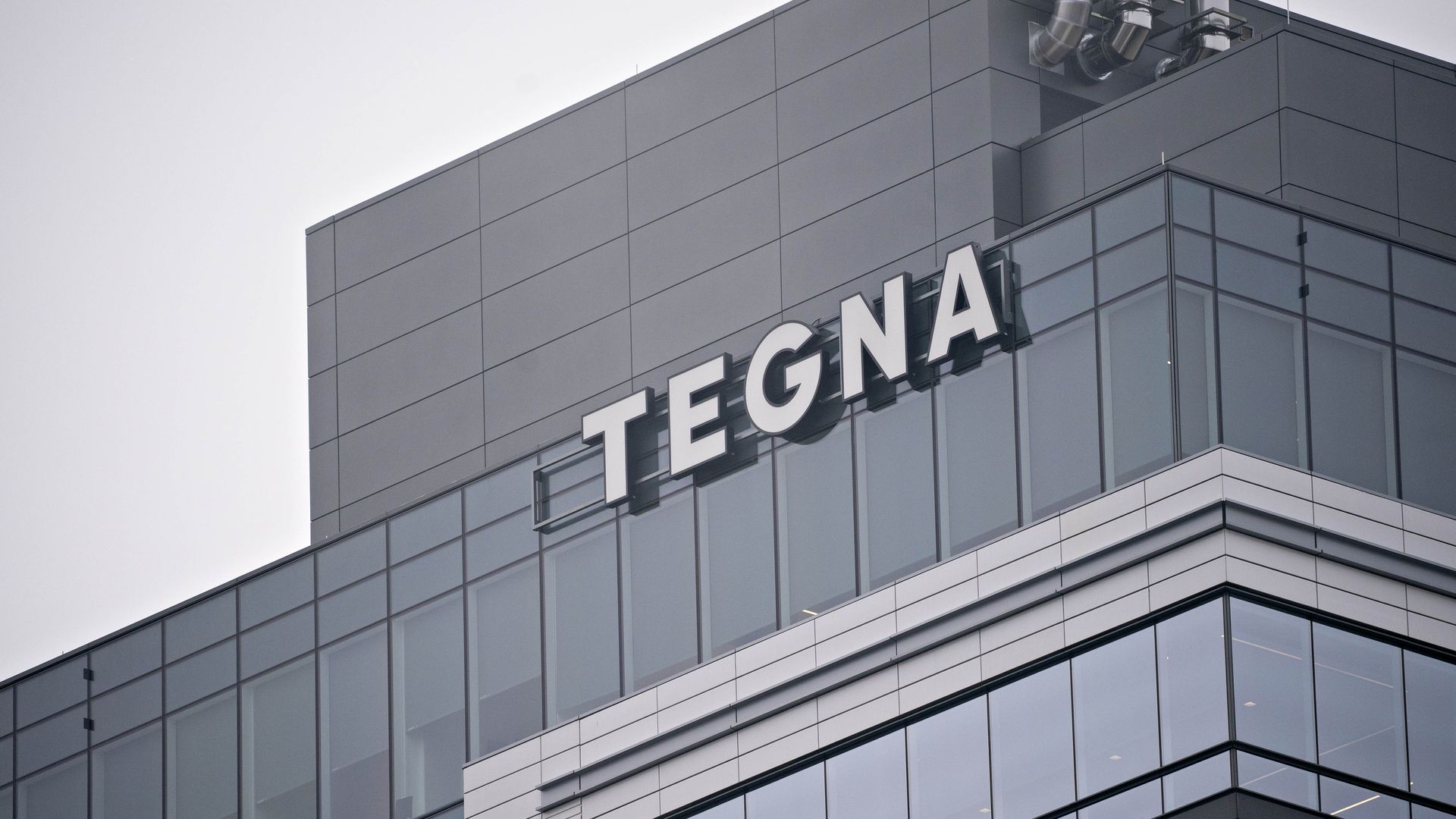 Tegna took its first steps toward a future as a standalone company on Thursday morning by trying to assuage investors that it's well-positioned to ramp up investment again.
Why it matters: The collapse of its $5.4 billion buyout by Standard General means that the local broadcaster now has to go it alone unless another buyer emerges.
The big picture: Tegna has been the subject of buyout rumors since 2017, but the FCC's moves that killed the deal have left many in the industry at a loss for words about its view toward broadcast M&A.
"Nobody really knows what the FCC was thinking," CEO Dave Lougee said during an earnings call with analysts — the company's first since November 2021.
"I think for the entire industry, people don't really know what to make of it," he continued. "I really don't have a view on what their future view will be of deals."
Lougee demurred when pressed on if Tegna will seek a buyer again, saying that "our laser focus is on running this as a standalone company" but would look at any deal if it made sense.
Details: With the deal falling through, Tegna is entitled to a termination fee of $136 million from Standard General.
To pay the fee, Tegna said Thursday morning it has entered into an agreement with Standard General to accept Tegna common shares equivalent to the fee at market-based pricing.
Tegna expects to complete that transaction "promptly," Lougee said.
Additionally, Tegna expects to authorize a share repurchase program of up to $300 million of its common stock by the third quarter.
Of note: Despite the plans to increase investment in its business, Lougee clarified that it doesn't mean the company will go on a spending spree.
"I also don't want to imply that we're now coming out of the chute and ready to go buy a bunch of things."
The bottom line: "Armed with the knowledge of this possible outcome in recent months, our board of directors and senior management have been very focused on our standalone plan," Lougee said.
Go deeper