Diamond's bankruptcy casts shadow over MLB Opening Day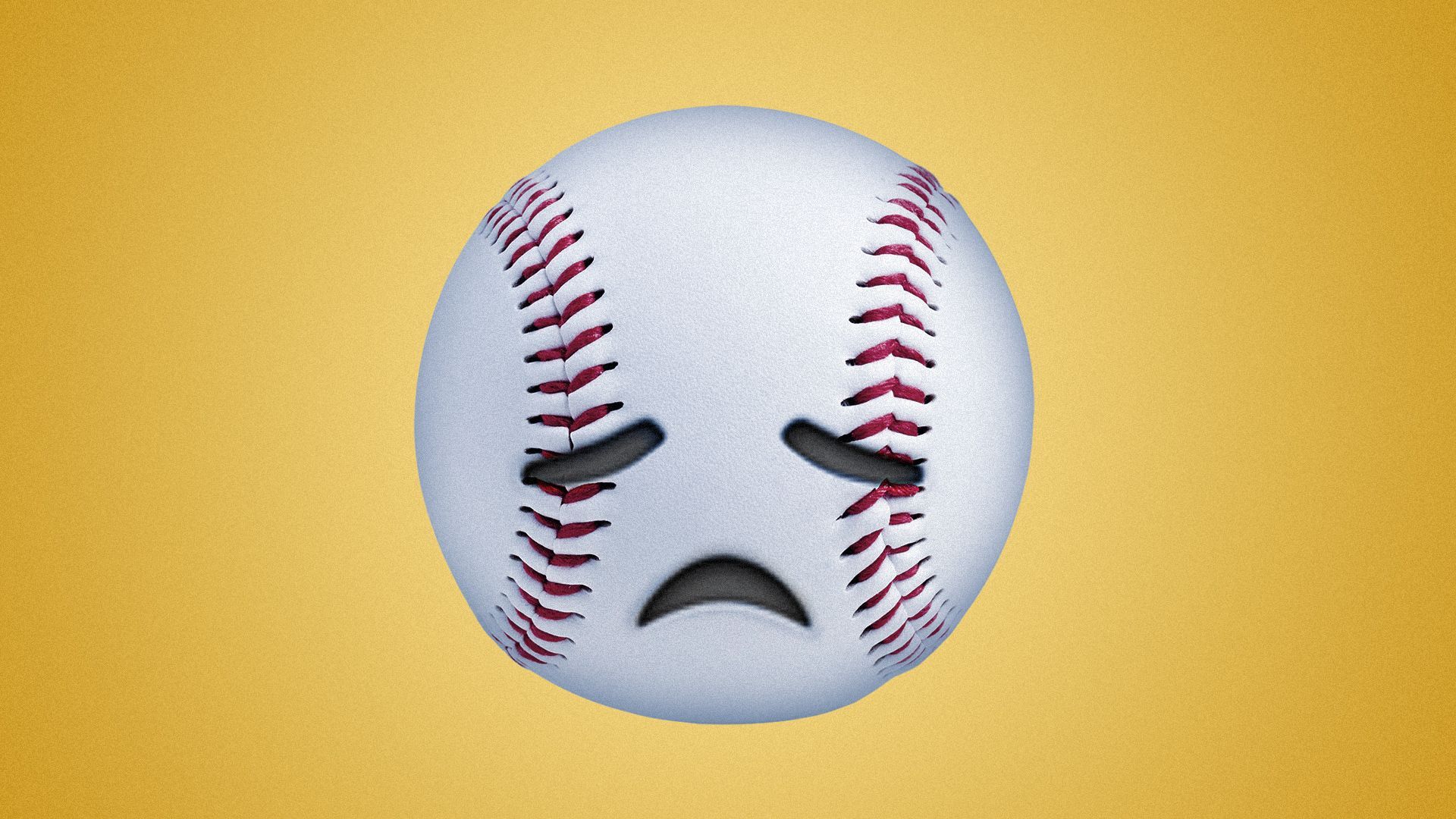 Major League Baseball throws its first pitch of the 2023 season Thursday with a dozen teams' local TV rights hanging in the balance due to Diamond Sports Group's bankruptcy.
Why it matters: The RSN model, once a bedrock of the legacy TV business, is on its deathbed. What happens with Diamond will show how much life it has left.
The big picture: Fans across the country in markets including Los Angeles, St. Louis, Cincinnati and Miami could see their favorite teams' broadcasts blown up midseason if MLB is able to wrestle control of those rights back due to Diamond's financial troubles.
MLB is using Diamond's troubles as an opportunity to play a larger role in how its teams' games are broadcast.
The league eventually wants control over all 30 teams' local rights, based on the belief that the RSN model is irreparable.
The latest: Diamond will begin the season still carrying all 14 of its teams on its Bally Sports regional networks. It's an open question how many it will still have by October.
Diamond made its first payment to the San Diego Padres for the season; the company had until midnight Wednesday to do so or else MLB would have been able to claw those rights back.
But not all fans are safe. Diamond, which has already skipped a payment to the Arizona Diamondbacks, has upcoming payments due for many of its other 12 MLB teams over the next 30 days.
Be smart: Since the Diamondbacks' payment was due before Diamond entered bankruptcy, MLB cannot do anything until the next missed payment to that club, which isn't due until this summer, multiple sources have told Axios.
Go deeper