IAB PlayFronts return to debunk gaming misconceptions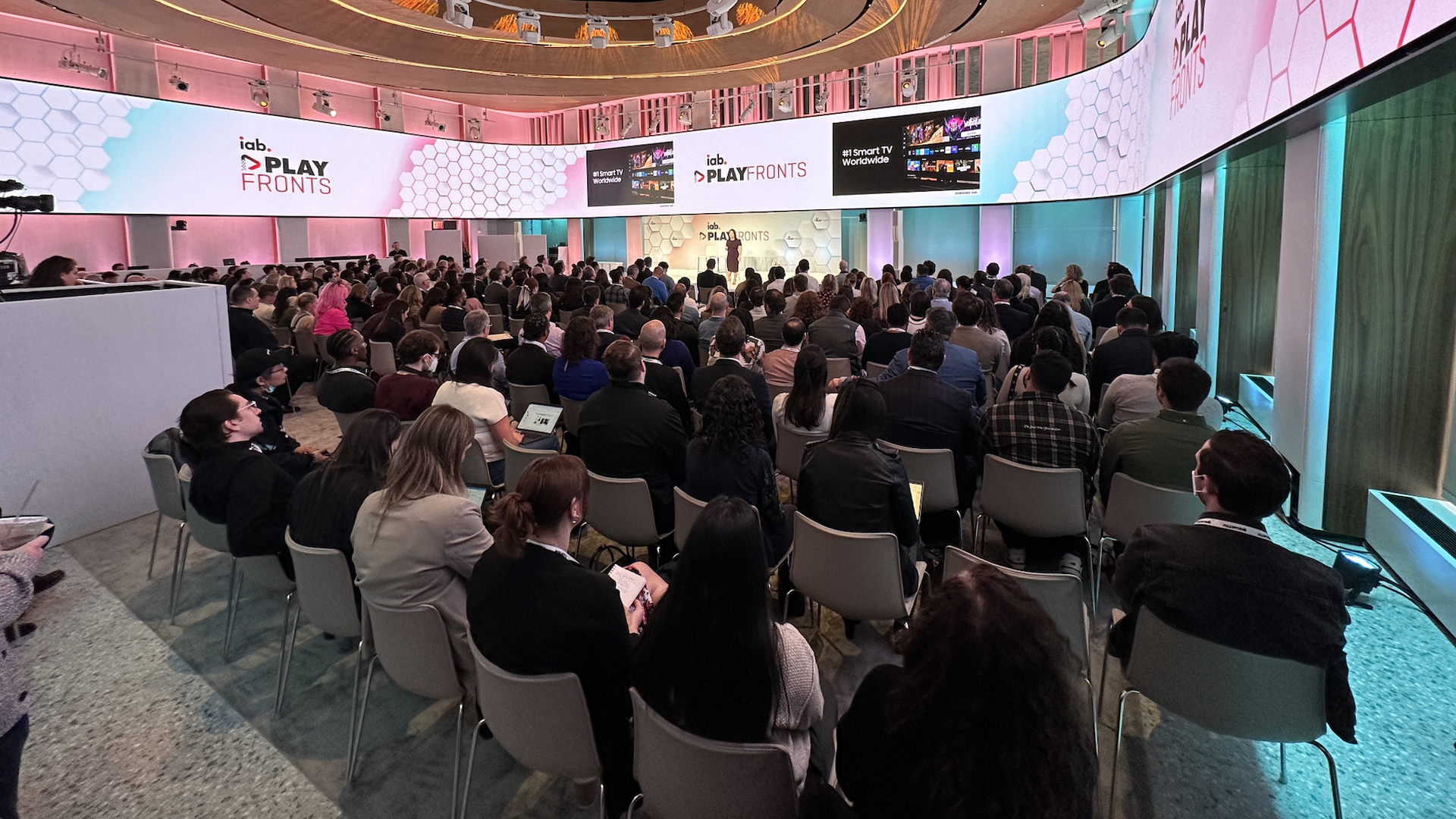 Gaming has continued to attract the interest of marketers, as evidenced by the standing-room-only status of Wednesday's IAB PlayFronts in New York.
Why it matters: Advertisers are seeking the most effective places for their dollars amid a spending slowdown.
Of note: The potential of more ad dollars comes as billions of investment dollars pour into the gaming industry, making the sector all the more powerful.
What's happening: After a successful debut of the PlayFronts last year, IAB extended the dealmaking conference to two days. Executives from game studios, tech platforms and ad tech companies all showcased their work during onstage presentations with several networking breaks interspersed.
Details: A common theme was overcoming misconceptions about the gaming industry. That included how the audience demographic is not simply "young men playing violent video games in their basement," per a new IAB and MediaScience study.
Ryan Griffin, head of brand partnerships at Pokémon Go creator Niantic, said his company's audience is "diverse and growing." He said about 60% of the company's audience is ages 25 to 44 and about half are parents with children under 18.
Several executives also gave a nod to how, unlike in other media sectors, gaming is growing. "This is not an audience that is shrinking," said Nick Walters, managing director at SuperAwesome Gaming.
"Everybody's going to play games," Overwolf chief marketing officer Shahar Sorek said during his own presentation. "Gen Alpha lives, socializes, consumes games every day."
Meanwhile: Another thoroughly discussed misconception was that gamers do not like ads. Professional content creator KokoNataaa and LIVAD Technologies' Sue Ozevin spoke about how their Twitch viewers have enjoyed some of their ads and will sometimes make memes out of them.
"People always say gamers are really adverse to brands," Paul Mascali, head of esports and gaming at PepsiCo, said at a later panel. "It's really more they don't want bad advertisements or bad brand integrations in their environment."
Earlier in the day during Samsung's panel, dentsu gaming director Don McLean said, "I think if marketers approach the gaming space in a thoughtful, mindful way and even find creative ways of slowly adding value and utility or enhancing that experience a bit more, I think players [and] esports fans alike are very receptive."
Go deeper