Exclusive: Zeta Global launches generative AI bot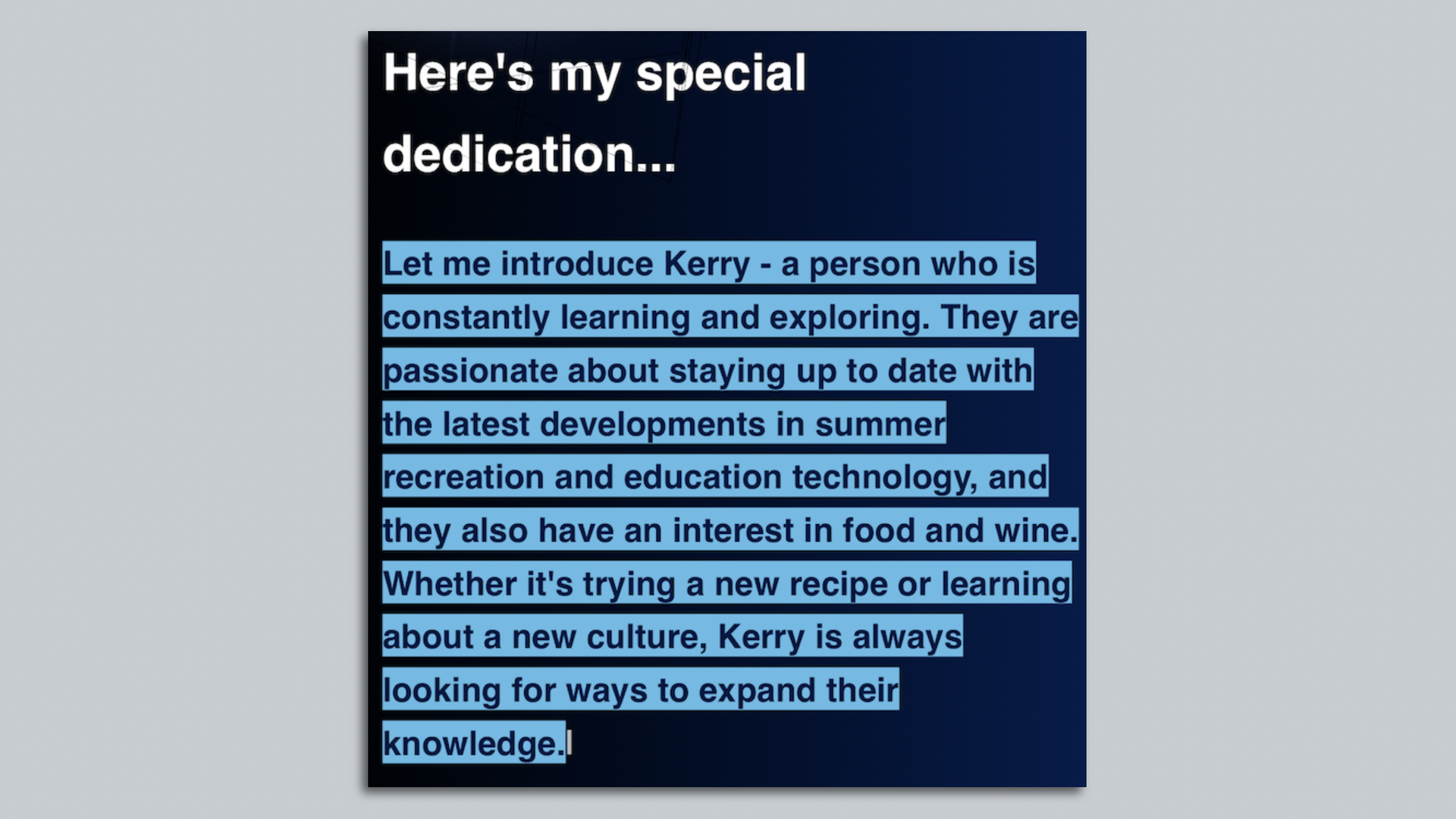 Zeta Global launched a generative AI tool in beta that's called ChatBotZeta on Thursday.
Why it matters: As ChatGPT explodes in popularity, more businesses are publicizing their work in the field by releasing tools to consumers.
Unlock this article for free
Already a subscriber?
Axios may use your email in accordance with our Privacy Policy including for marketing purposes and promotional emails.
Go deeper