Houlihan Lokey's Jason Hill on telecom trends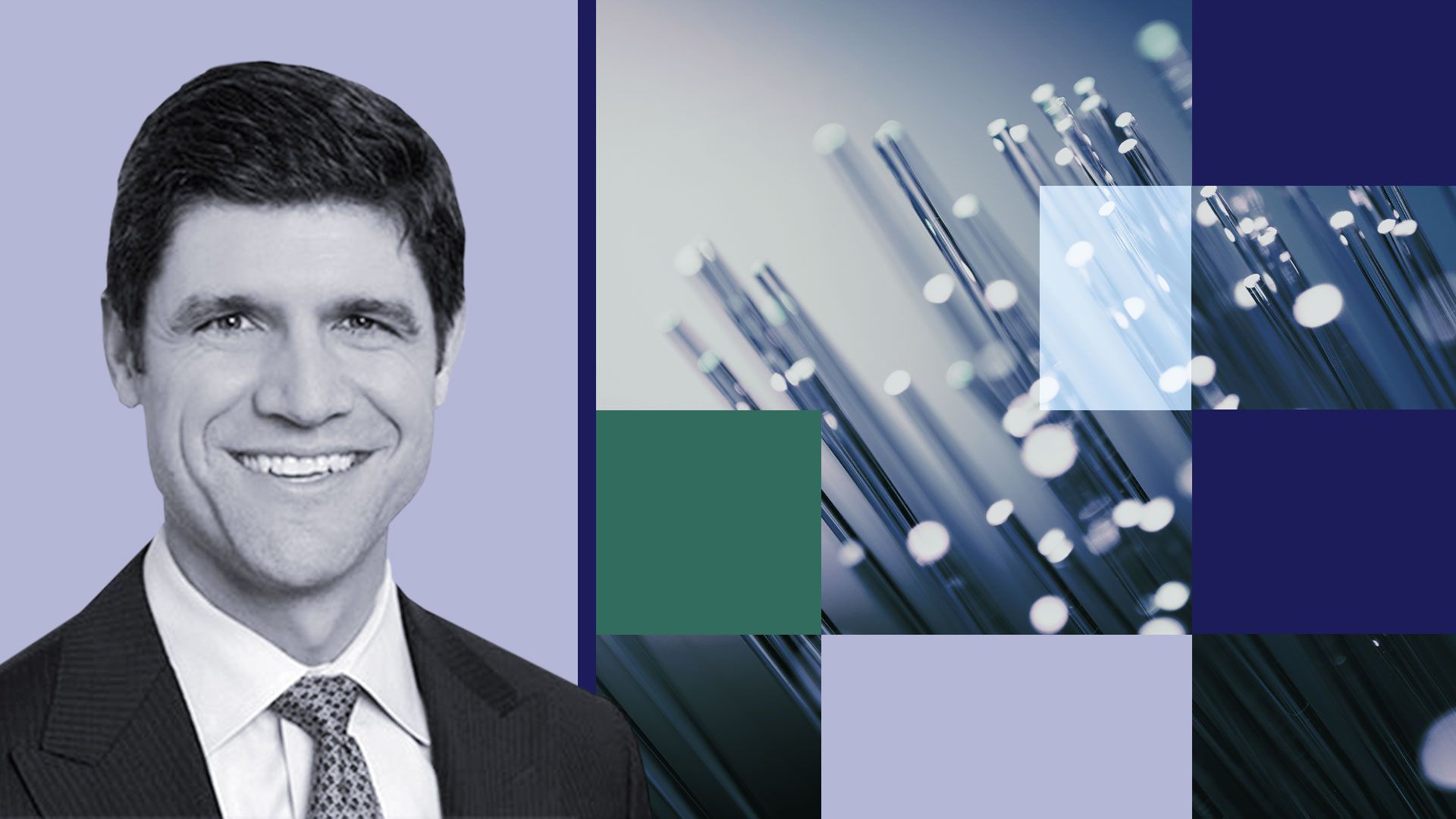 Tensions between cable operators, wireless businesses and new fiber providers have been rising, Houlihan Lokey's Jason Hill says.
Why he matters: Hill serves as the co-head of U.S. technology, global head of digital infrastructure at the investment bank.
He discussed recent trends in the telecom sector and other infrastructure needs. His interview with Axios has been lightly edited for length.
What are three trends that you've found most fascinating in 2022?
1. Battle for the residential subscriber: All the consumer really wants is the most speed they can possibly get in their house, and the best way they're going to get that is with fiber.
Alternatives are coming out, and the wireless companies and the cable companies are, like, "Wait a second. We like those consumers. You're not going to take them."
So how are they going to defend themselves? One, the cable companies are upgrading their networks. But two, they're doing what they used to do, which is [bundling services].
2. Emergence of wholesale model: AT&T and BlackRock announced the network they are building is going to pass 5 million homes.
Traditionally, if you were an owner of a fiber network or cable network or whatever type of network you had owned … you owned all aspects, from the subscriber and the network assets, etc. This deal is a wholesale network. Anyone can ride on the network.
It'll be interesting to see if this European-style model can work over here.
3. Government funding: There's acceptance of mentality that broadband is a right, not a privilege. ... The BEAD [Broadband Equity, Access and Deployment] program involves about $65 billion of government money coming in to fund broadband for those where wouldn't make sense to build it because it's uneconomic to build it there.
What are you watching in 2023?
Rethinking data centers: Because of the demand that we have for storage and high-capacity compute, are we approaching a power problem? ... The fact that Dominion said, "We're out in Northern Virginia" ... is making everyone think: How reliant should I be on that market? Are there other places I need to build?
Rising costs: There's a ton of interest in building fiber across all America ... but you have a question of the overall macroeconomy. Because of inflation costs, it costs more to do all this than what the plans were originally based on. The cost of capital is more. ... Getting the material and the people to build it costs more.
ChatGPT and AI: I'm beyond fascinated. That technology and what it can do and how it may change how organizations operate and resources they need and how we get information and put together presentations or write stories — that's a really cool thing.
More Expert Voices:
Editor's note: This story has been corrected to note that BlackRock is partnering with AT&T to build a network together, not Blackstone.
Go deeper