FTX Arena to get new name after Miami cuts ties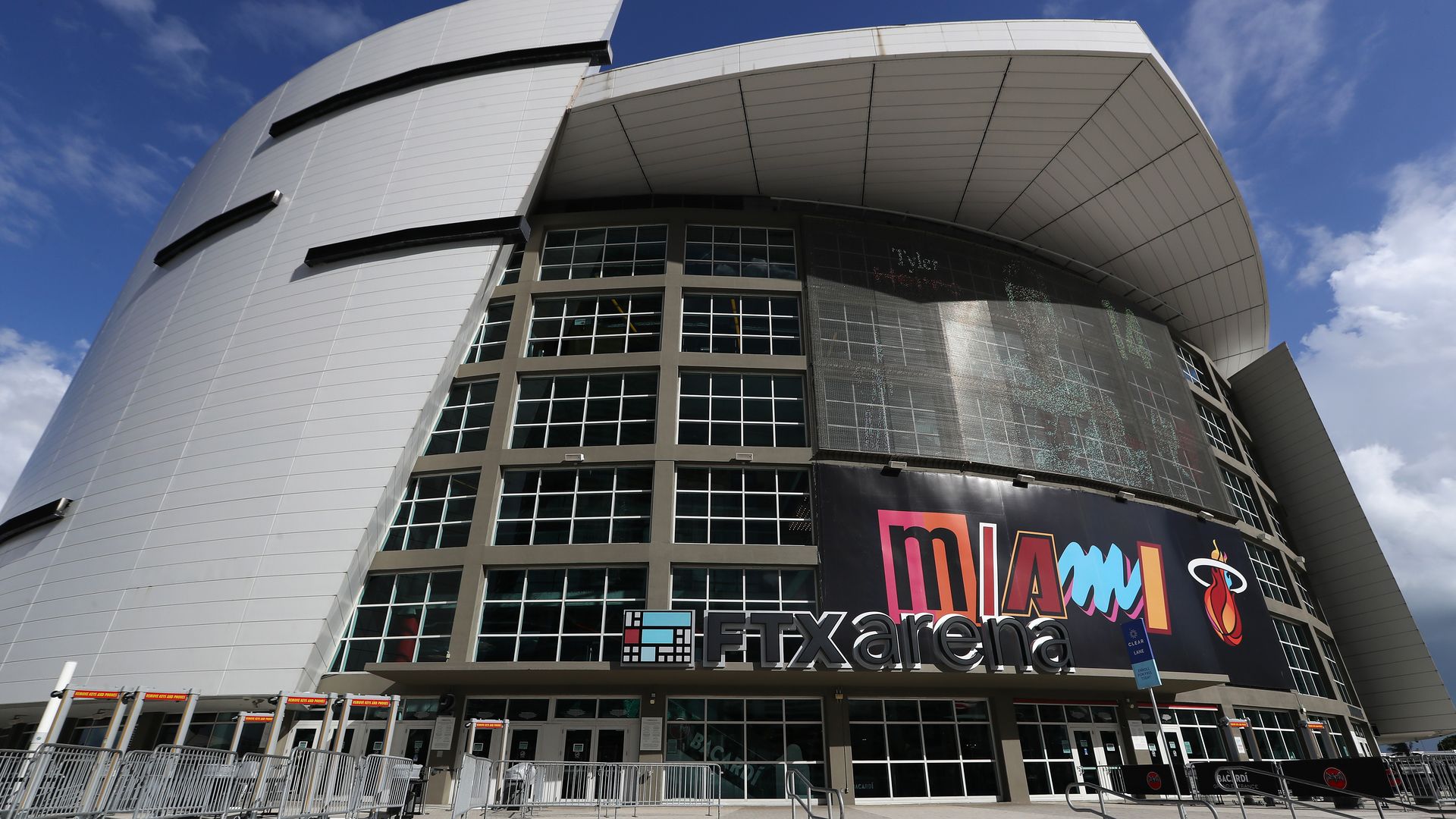 Naming rights to the Miami Heat's arena are up for grabs.
Why it matters: The epic collapse of FTX impacts not just those directly involved in the crypto company but also all of the marketing dollars it spread across the sports industry.
Unlock this article for free
Already a subscriber?
Axios may use your email in accordance with our Privacy Policy including for marketing purposes and promotional emails.
Go deeper