Axios Pro: Health Tech Deals
September 21, 2023
Happy Friday Eve, Health Tech readers!
Situational awareness: The Biden administration is reopening a program mailing free COVID tests to households and investing $600 million in making more tests.
1 big thing: Health care IT spending ramps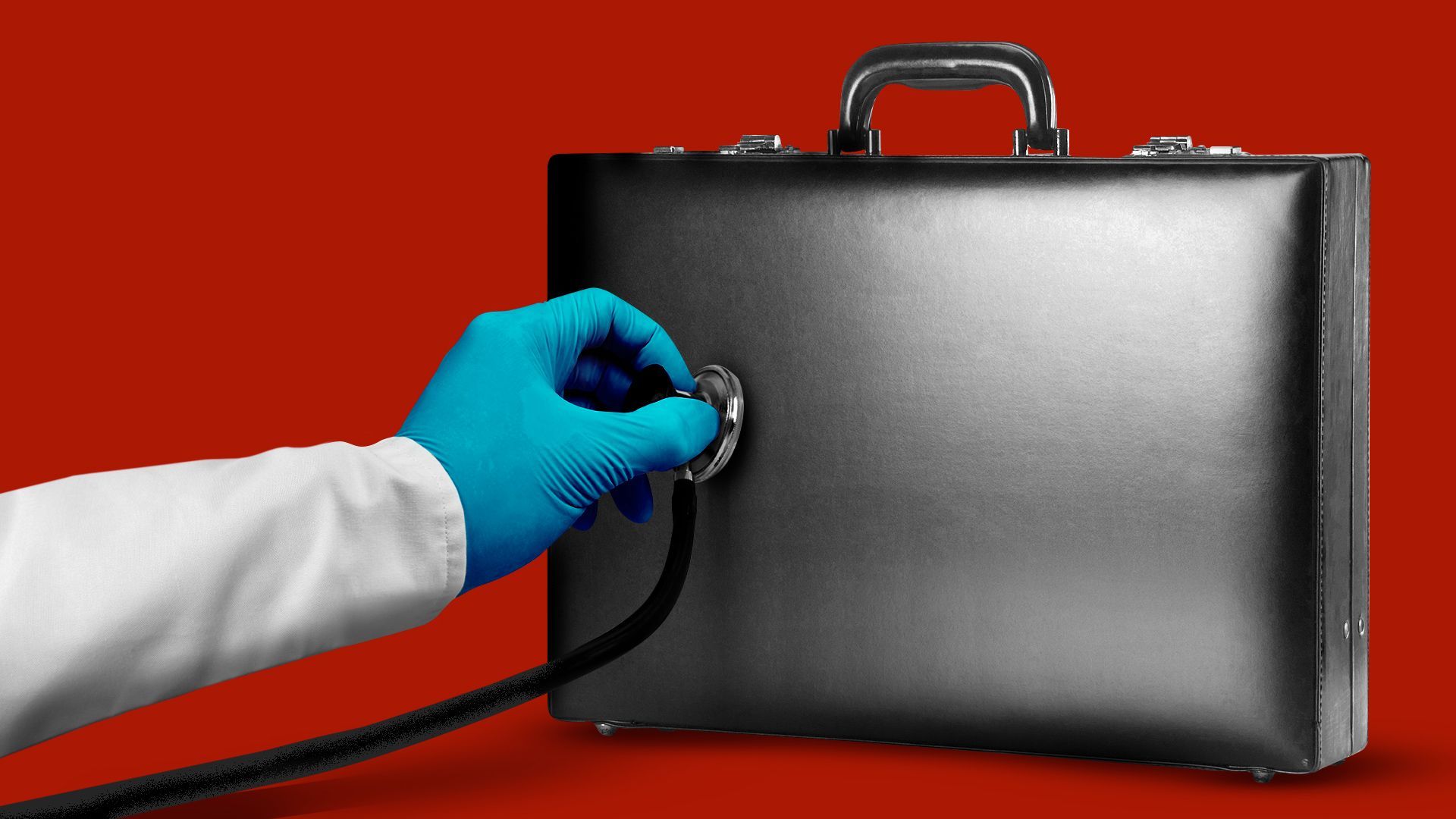 Health system IT leaders are using emerging technologies to address labor shortages and financial pressures, according to a recent report from Bain & Company and KLAS.
Why it matters: Providers are increasing spending on information technology and new software, with AI playing a significant role, Aaron writes.
By the numbers: Nearly 80% of respondents in the survey increased spending materially over the past year.
While almost 6% of health system respondents have a generative AI strategy today, about 50% are actively developing one or are planning to in the near future, highlighting the transformative potential impact of AI.
56% of the respondents cited software and technology as one of their top three strategic priorities, compared with 34% in 2022.
Around 75% expect growth in software and technology spending to continue over the next 12 months.
The big picture: With current IT solutions, providers cite cost and EHR integration and interoperability as critical pain points.
"Provider organizations are addressing these issues by streamlining tech stacks and buying from EHR vendors and other suite providers where possible," the report says. "This trend has intensified since 2022, helping Epic, in particular, to grow its market share to more than 60% of total US hospital net patient revenue."
Zoom in: Providers cite revenue cycle management as a top priority for the next year, anticipating investments across a broad set of subsegments, including revenue integrity, charge capture and complex claims.
"RCM software is critical in the current environment given enhanced collections and streamlining labor-intensive processes," per the report.
What's next: Providers face structural challenges like secular provider shortages, an aging population, and financial pressures. The report says AI could address that.
"AI has the power to transform many processes and workflows; however, this shift hinges on the technology's ability to demonstrate productivity gains in real-world applications without increasing clinical risk."
View archive