Axios Pro: Health Tech Deals
July 20, 2023
Happy almost Friday, Health Tech readers.
1 big thing: Family First embraces $11M Series A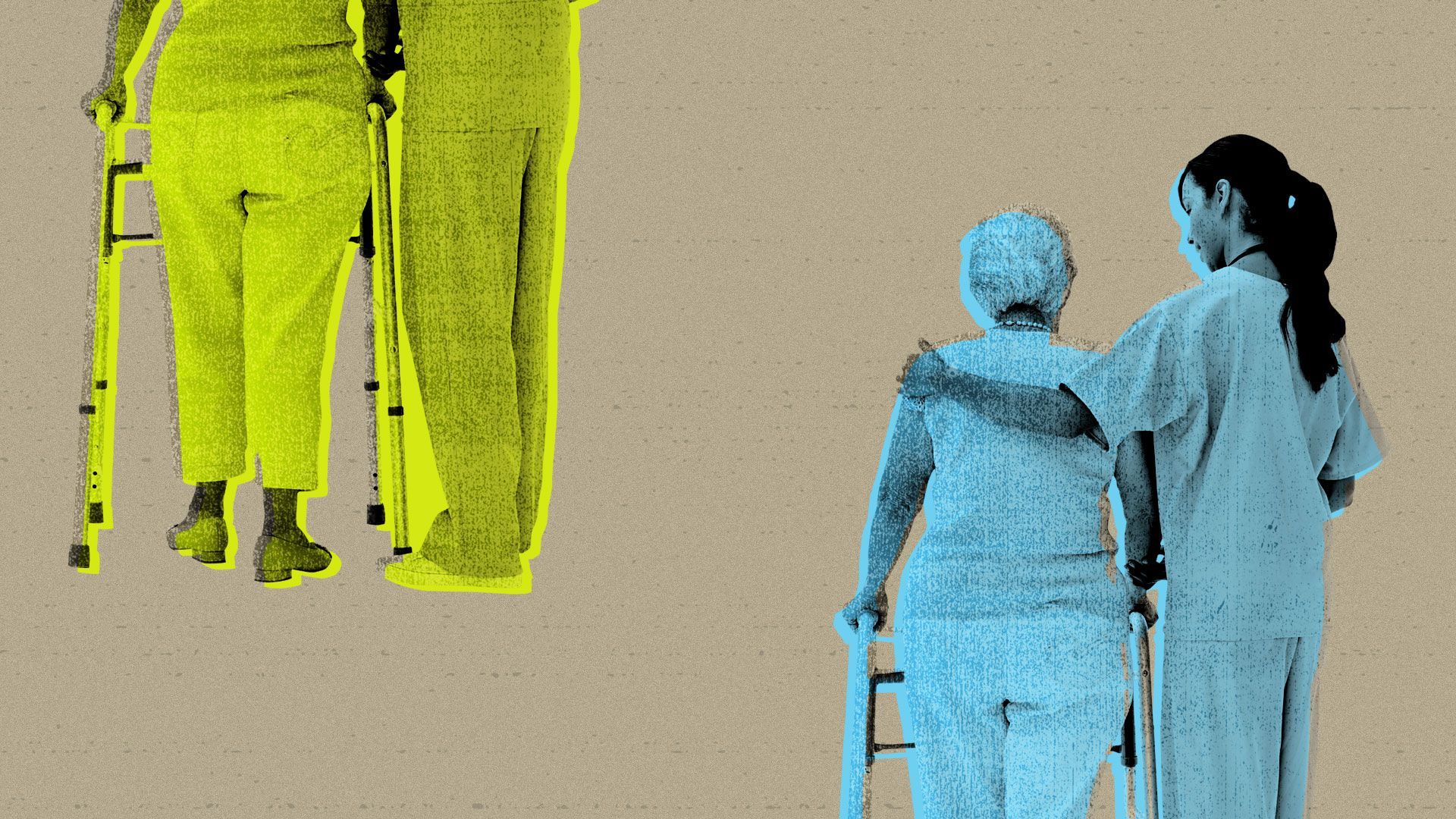 Family First, a Boston-based employee benefit company that helps families with caregiving needs, raised an $11 million Series A.
Why it matters: Caregiving for loved ones who are ill is often a full-time job, costing U.S. families $522 billion in lost annual income.
Details: The round was led by RPM Ventures and Eos Venture Partners, with participation by Wormhole Capital and Stephen Fromm.
Funds will help grow Family First's sales and marketing team, as well as further product development, CEO Evan Falchuk tells Axios.
Falchuk says he doesn't foresee needing to raise additional funds.
"We have a lot of experience scaling expert services like this and you have to know how to do it without consuming a ton of capital," he says.
"I've never bought into the business model of raising money, burning it, and going back to market to get more," he adds.
How it works: Leveraging machine-learning capabilities, Family First partners with employers and insurers to help caregivers juggle work and caring for loved ones.
Users have access to an expert care team comprising nurses, social workers, mental health professionals and physicians.
"We collect an enormous amount of data on caregiving," Falchuk says.
The care teams analyze that clinical data, alongside social determinants of health, to identify gaps in care and to establish appropriate care plans.
What's next: Falchuk, former president of Best Doctors (acquired by Teladoc for $440 million in 2017), says he has "great ambitions" for Family First.
"Maybe we could go IPO one day once the market is open again, but the most important thing for me is for us to to define the caregiving market," Falchuck says, declining to provide further details on a potential public listing.
One sad thing: Falchuk started Family First after being caregiver to his father.
While medical care was a large portion of caregiving, Falchuk says, he had to consider a host of overwhelming factors.
"I realized that there was no insurance benefit for this situation and that it needed to exist," he says.
What they're saying: "The demographics are alarming: There are more people older than 65, than younger and they are going to need even more care as they older," says Jonathan Kalman, founding partner of Eos Venture Partners.
"Family First grabbed our attention, and there is a massive problem that needs a solution."
Kalman says that in the post-COVID era, employers are taking more steps to keep employees happy and to not only attract top talent but retain it.
"A lot of people need to quit their jobs in order to take on all the responsibilities that come with caregiving," he says.
The Center for Medicare and Medicate estimated that the national health expenditure in 2020 was $4.1 trillion, meaning that the estimated cost of informal caregiving is equal to just over a quarter of the total cost of healthcare in the U.S.
The bottom line: "There is the trend of moving care into the home. That is great in theory, but the trouble is that you are now making family members be medical practitioners," Falchuk says.
View archive