Axios Pro: Health Tech Deals
March 15, 2023
Happy hump day, Health Techies! Congrats on making it halfway through this insane week.
🧑‍⚖️ Situational awareness: A hearing starts in Texas today concerning a lawsuit seeking to overturn the FDA's approval of mifepristone, used in medication abortions.
🗓️ Programming note: Join Dan Primack and Senior Deals Editor George Moriarty on Friday at 1pm ET for a subscriber-only conversation on the SVB fallout and what happens next. Register here.
1 big thing: OpenLoop raises $15m Series A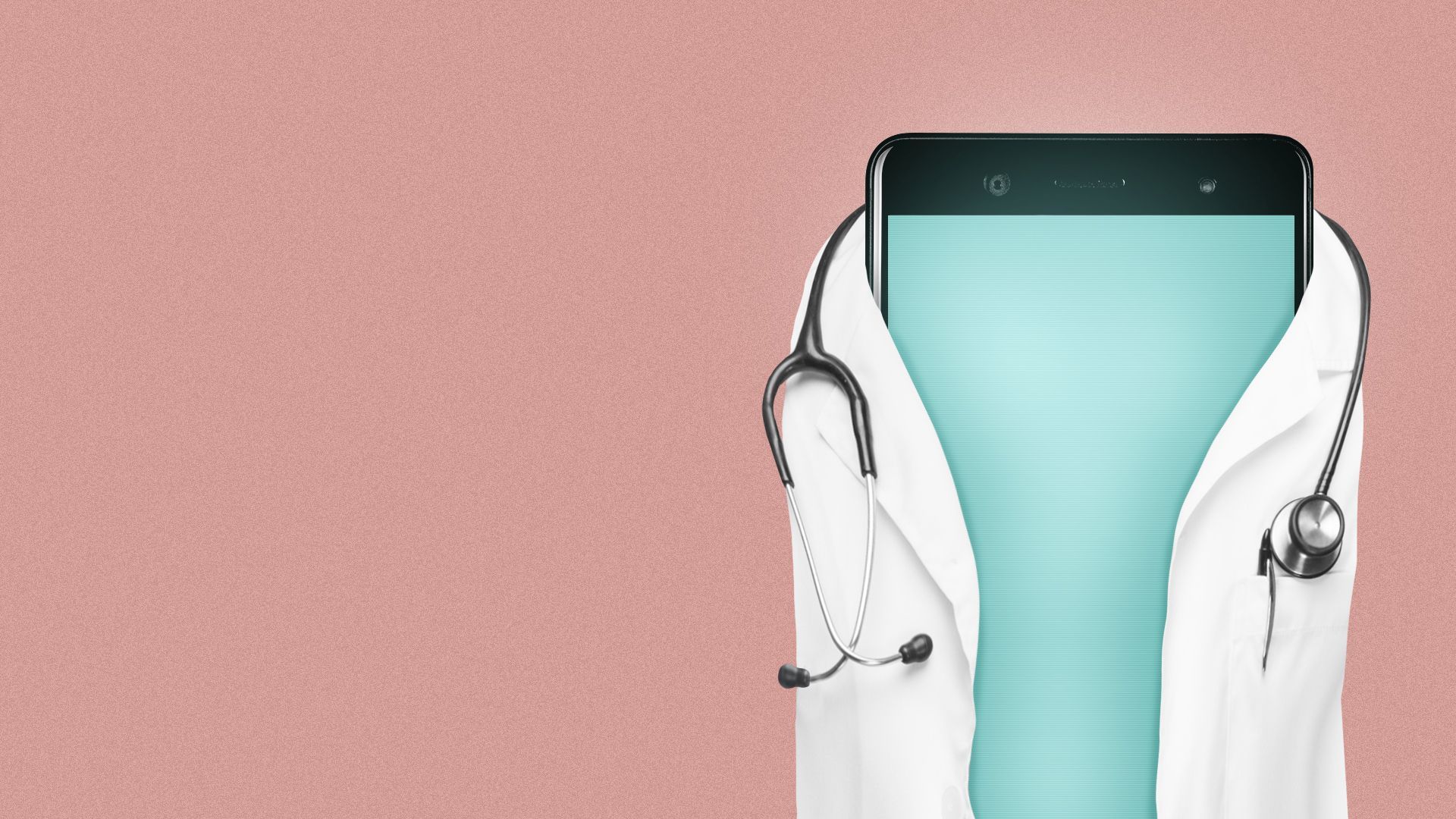 Virtual care enabler OpenLoop raised $15 million in Series A funding and released a new revenue cycle offering, CEO Jon Lensing tells Erin exclusively.
Why it matters: As virtual care is encumbered by antiquated administrative burdens, many startups have emerged to address individual pain-points — but OpenLoop seems to offer many of those solutions in one place.
Deal details: Nava Ventures helmed the round and was joined by new backers UnityPoint Health Ventures and PrimeTime Ventures, plus insiders SpringTide Ventures and ManchesterStory.
Fast-growing OpenLoop is using the money to launch its insurance-as-a-service program, which is aimed at helping telehealth entities accept insurance.
"If companies can't accept insurance, digital health can only scratch the surface of what it's trying to be," says Nava Ventures founder and OpenLoop investor Freddie Martignetti.
Lensing expects the company will raise a Series B around the end of the second or third quarter. "We're very close to a profitability marker," he says.
How it works: Based in Des Moines, Iowa, OpenLoop bills itself as a one-stop-shop for virtual care companies.
Its white-labeled services span tools for e-prescribing and note charting, legal and financial support, staffing and onboarding, licensing and credentialing, scheduling and payroll, booking, payments and compliance.
The company takes a commission on its staffing products, charges an SaaS fee for its tech, and charges an RCM fee for its insurance processing services.
Flashback: The company in January acquired the medical practice group of Austin, Texas-based telehealth company Reliant to expand the depth of its clinical services.
State of play: Venture backers are rushing to power telehealth enablement startups with seed and Series A rounds. For example:
Of note: OpenLoop currently works with roughly 140 heath care clients, Lensing says.
It also recently made another acquisition of Imaging Panda, a Los Angeles-based, API-first method for clinicians to order imaging to any imaging center across the country and have the results inputted back into its electronic heath record system.
What's next: Martignetti sees OpenLoop's next challenge as continuing to diversify its client base from early-stage startups to larger and publicly traded businesses.
"That's a new chapter we're really excited to pursue," he says.
View archive