Digital health deal value hit a new low in Q2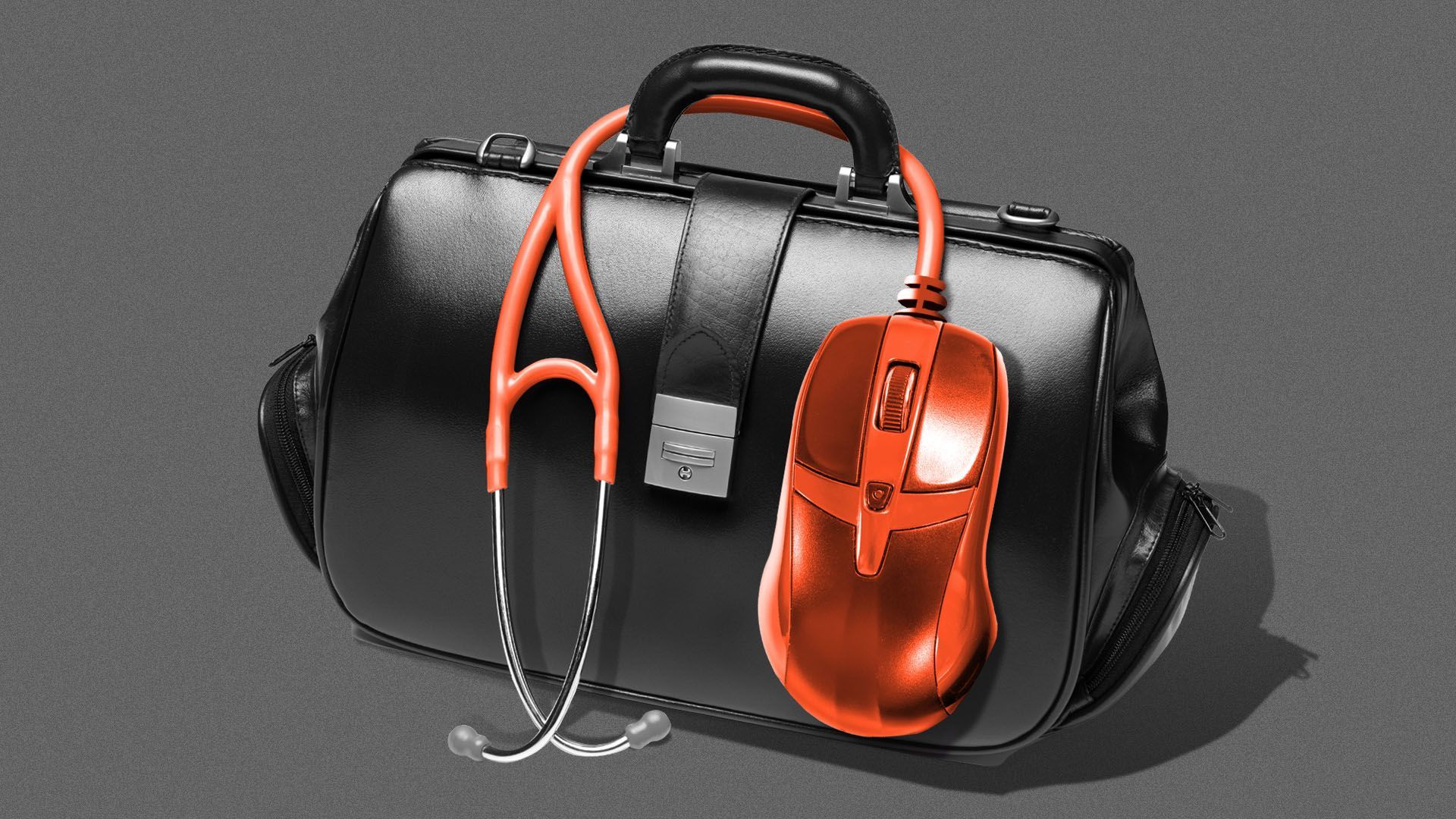 Digital health deal value continues to sink, falling from $1.2 billion in Q1 to $900 million in the second quarter of 2023, per a recent report from PitchBook.
Why it matters: The number of venture capital deals quarter-over-quarter stayed the same, indicating waning investor confidence in the sector.
By the numbers: While both Q1 and Q2 saw 73 VC deals, overall deal value dropped 29.5% quarter-over-quarter.
Deal value in the second quarter of 2022 stood at $1.7 billion.
The two digital health categories receiving the most funding this year are teletherapy and behavioral health, which raked in $377.6 million, and care coordination and navigation, which took in $478.8 million.
The median deal size of angel and seed deals rose to a multiyear high of $5.4 million.
Late-stage and venture-growth VC deal sizes, on the other hand, dipped, with median deals of $6.4 million and $15.1 million, respectively, in the first half of the year.
Between the lines: Most deals being completed in today's market are weighed toward structures with existing investors, the report notes.
Additionally, digital health has seen greater rates of debt financing and rounds with undisclosed valuations.
A reduced appetite for late-stage deals, as exit outlooks still remain murky, and less interest in unprofitable startups are also weighing on the sector.
What's next: With the number of deals down across all stages, digital health this year is on track to have "at least 25% fewer deals than 2022," the report says.
Yes, but: It's not all doom and gloom, as tech-enabled care and telehealth platforms have recently picked up funding momentum.
"While we previously wrote about the fragmentation and oversaturation of general telehealth services, there has been a reemergence of investor interest in the space driven by a desire to link accessible primary care to chronic condition management," writes Aaron DeGagne, an emerging technology analyst at PitchBook.
The bottom line: "The current reality is that digital health funding remains in a down trend, and we don't expect a material uptick in funding for at least the next several quarters," DeGagne writes.
Go deeper