Health care VC funding is dominated by add-ons and insider rounds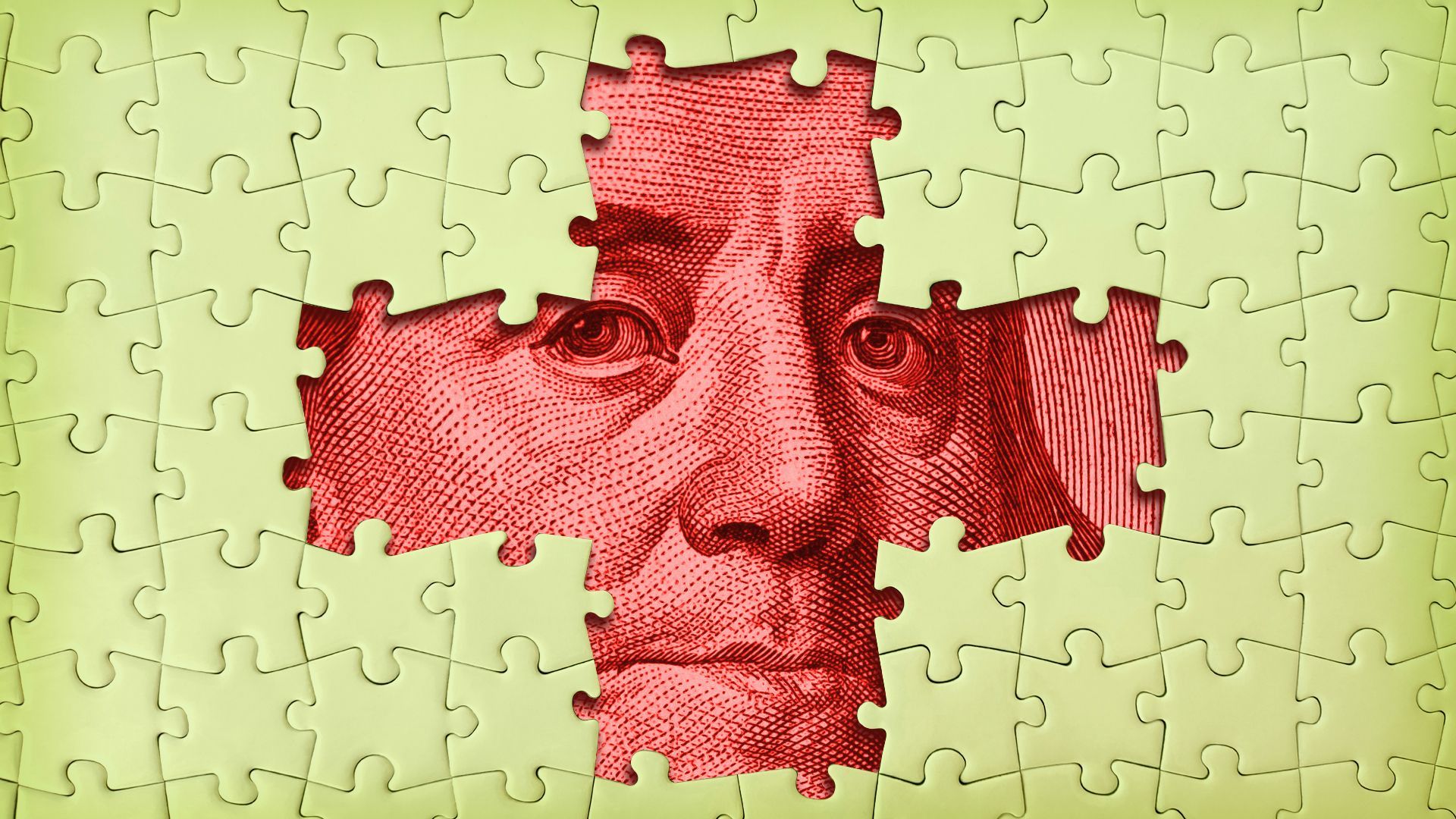 Half the health care funding rounds in the first half of the year were add-on or insider rounds, setting the stage for later-stage valuation resets, according to a report from HSBC.
Why it matters: While funding for health tech dropped significantly, the companies that demonstrated "smart growth" and value creation (clinical and economic) found new investment — many at step-ups.
By the numbers: The first half saw a total of $23.3 billion in investment dollars over a span of 1,258 deals — 35% lower from 2022 and 60% lower from 2021 on an annualized basis (but a 30% uptick from 2019).
Health tech saw a total of $5.6 billion in VC funding over 405 deals (with the first quarter racking in $3.3 billion).
Medical devices funding totaled $3.8 billion in VC funding across 276 deals (with the second quarter bringing in $2.1 billion).
Zoom in: "First financing in health tech in Q1 posted the second highest investment quarter in the past two years but then investment declined 40% in Q2," writes Jonathan Norris, HSBC managing director and lead author of the report.
The first half of the year saw more corporate investment in first financings for medical devices compared with previous years, per the report.
The report predicts more VC/corporate "build to buy" collaborations, a typical occurrence in down-cycles.
What they're saying: "In 1H 2023, early-stage VC's were hyper focused on quality," Norris writes.
"They are more selective and disciplined, searching for quality fundamentals at normalized valuations."
What's next: Norris and the team at HSBC anticipate a deal and dollar upswing in the second half.
"While there is a record amount of dedicated venture capital in the market and VC's are investing again, there will be significant number of companies that are unable to raise new capital and must contemplate consolidation / M&A," Norris writes.
In health tech, the HSBC team predicts fewer generalist and growth investors will participate in health tech financings and "there will be significant down rounds in the second half."
Go deeper