Exclusive: UpLift gets $11M Series A for insurance-based telemental health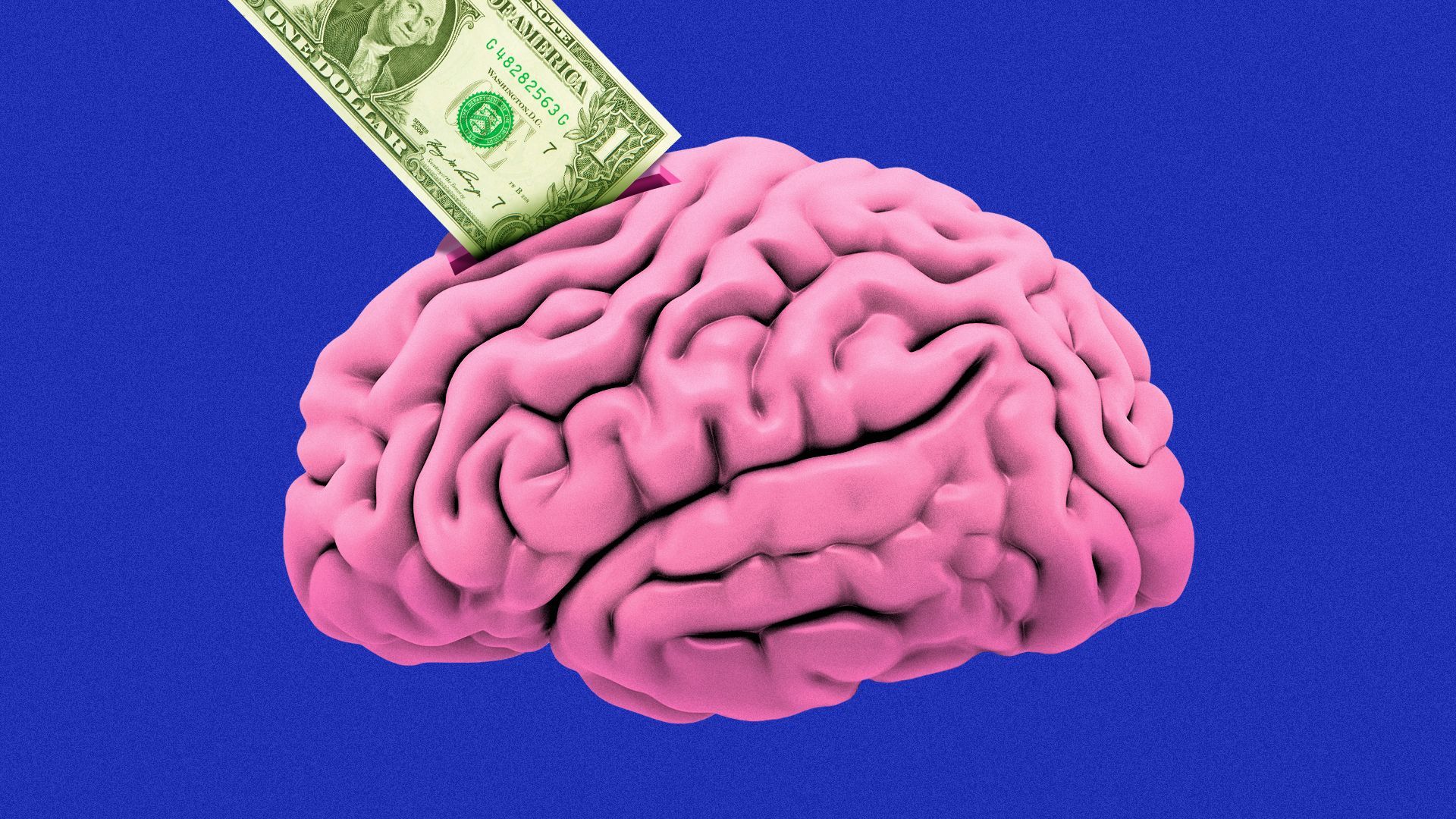 Insurance-accepting telemental health startup UpLift raised $10.7 million in Series A funding, CEO Kyle Talcott tells Axios exclusively.
Why it matters: Demand for mental health services spiked during the pandemic, but about 45% of psychiatrists don't accept any form of insurance.
Deal details: New investor Ballast Point Ventures led the round, bringing total funding to $22 million.
Kapor Capital and Front Porch Ventures joined, alongside previous backer B Capital.
Funds will go towards expanding into additional states. UpLift is currently established in Washington, D.C., Florida, Maryland, New Jersey and Virginia.
Talcott declined to say when he foresees the company raising a Series B.
How it works: Tampa, Florida-based UpLift contracts with commercial and government insurers (Medicaid and Medicare) to offer its virtual-first psychotherapy and psychiatry services.
The company charges payers what Talcott calls a "blended" or uniform rate, regardless of the type of insurance they provide. UpLift takes a cut of that amount, which comprises its revenue.
Talcott estimates that 90% of the services the company provides today are therapy, including individual and couples' services. The other 10% are psychiatry, including psychiatric intakes and medication management.
Meanwhile, UpLift tracks outcomes using standard clinical measurements plus non-clinical data like common factors assessments, including questions about the experience of treatment.
"Do they feel like they're getting better, do they feel like it's working, are they on the right track?" says Talcott. "All of that is fed back into our ability to surface higher-performing providers to patients."
Flashback: After working as an executive at insurer Clover Health and primary care provider Cityblock Health, Talcott saw how the behavioral health ecosystem's fragmentation was keeping patients from accessing care.
Many mental health providers, he noticed, are independent practitioners who lack the time to handle tedious insurance.
"They don't have a medical assistant and a front office staff and a nurse — it's just them," says Talcott. "If they're doing more administrative work, they're seeing less patients, which means less income for them."
State of play: UpLift's competitors include a sea of VC-backed telemental health providers — but few accept Medicare or Medicaid.
Headway this February was reportedly in talks to raise $100 million at a $1 billion valuation.
Alma last August pulled in $130 million at an $800 million valuation.
Brightside Health last March collected $50 million in Series B funding.
Plus, behavioral health enablement startups have attracted significant venture attention as demand continues to outpace supply.
Blueprint, a developer of patient tracking and outcomes assessment tools for mental health clinicians, this June collected $9 million in Series A funds.
PsychHub, a startup founded by former U.S. Congressmember Patrick J. Kennedy that directs patients to in-network therapists, last August raised $16 million in Series A capital.
Heard, which offers therapists administrative services including those for bookkeeping, payroll and taxes, in June raised $15 million after closing a $10 million Series A last May.
Go deeper