Digital health startup funding on pace for 5-year low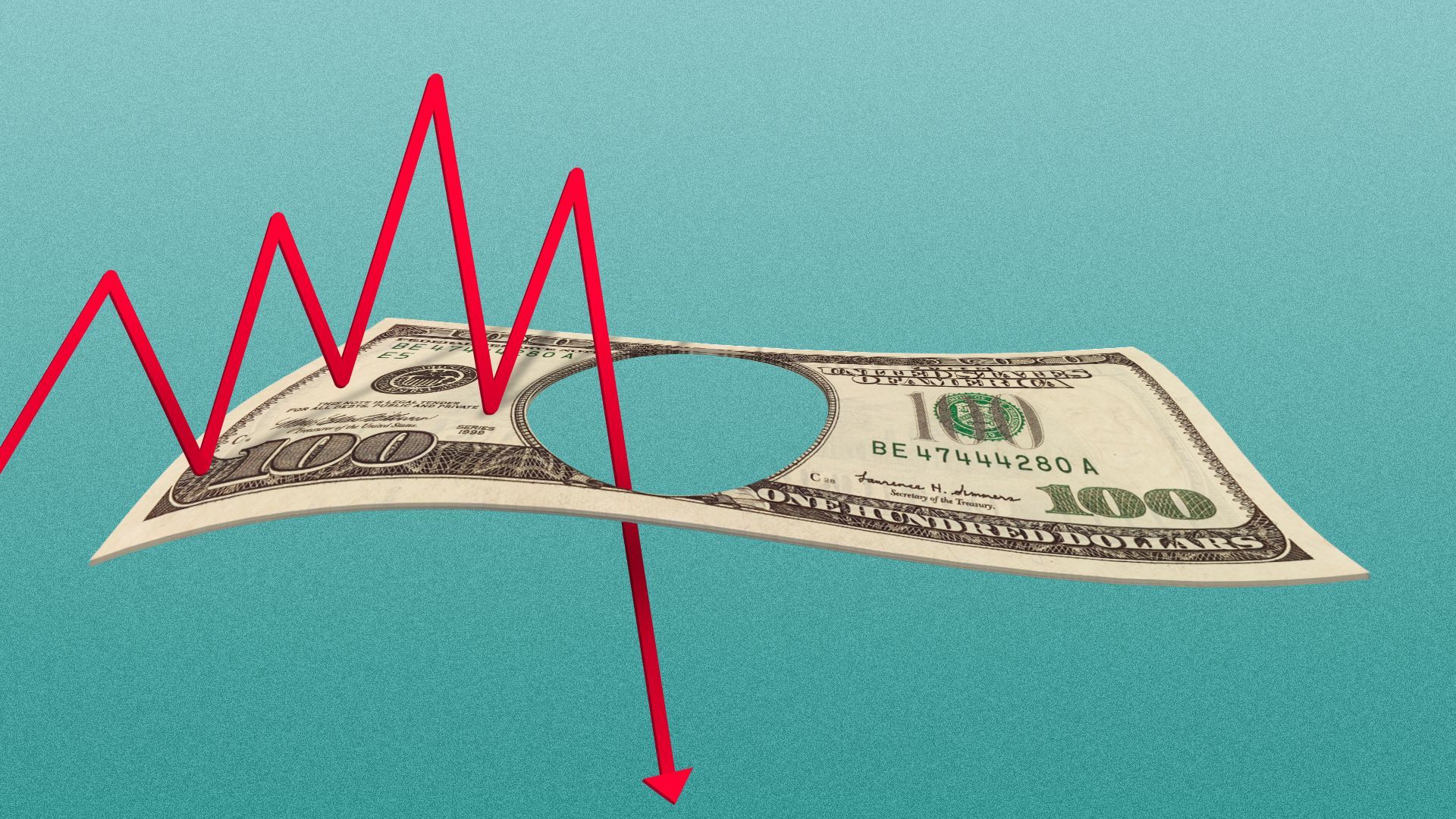 U.S. digital health startups raised $6.1 billion from 244 deals in the first half, compared with $10.3 billion across 329 in H1 2022, per a recent Rock Health report.
Why it matters: If the sluggish pace continues, 2023 will be the lowest funding year for the sector in the last five years.
Zoom in: While the signs of an evolving investing landscape are apparent, the report reflects how digital health startups continue to navigate a shift from the prior funding environment to the present day — while avoiding the dreaded down-round.
"For most founders, the challenge is how to bring in new capital without 1) severely crunching previously-established valuations, and 2) incurring bad PR associated with a down round or a smaller-than-expected lettered raise (e.g., Series B, Series C)," Rock Health researchers Mihir Somaiya and Madelyn Knowles write.
By the numbers: The first quarter saw $3.5 billion of funding over 131 deals and Q2 clocked in at $2.5 billion across 113 deals, joining the last two quarters of 2022 as recent sub-$3 billion quarters.
The average deal size in the first half of 2023 was $24.8 million.
As funding ticked downward, so too did the number of investors participating — 555 investors in the first half, down from 775 a year earlier and 832 in the first half of 2021.
Additionally, 71% of H1 2023's dealmakers were repeat investors.
The first half averaged just over 12 acquisitions of digital health startups monthly, down from more than 15 M&A deals per month in 2022 and 14 per month over the past five years.
What's next: Difficulty accessing capital and a still-frozen IPO market create prime conditions for startups to consider acquisition offers, the authors write.
Yes, but: Founders aren't quite ready to accept the new reality.
"It's likely that, similar to H1 2023's valuation crunch, startup teams are holding out on accepting acquisition offer bids that they see as lower than they might have received just a few quarters ago or even lower than the sum of their previous raises," the authors say.
The intrigue: Another reason for the low deal count? Some acquisitions may not be publicly disclosed, especially if terms were less than ideal for the startup purchased, the authors write.
Go deeper