THL's Megan Preiner talks outsourced pharma services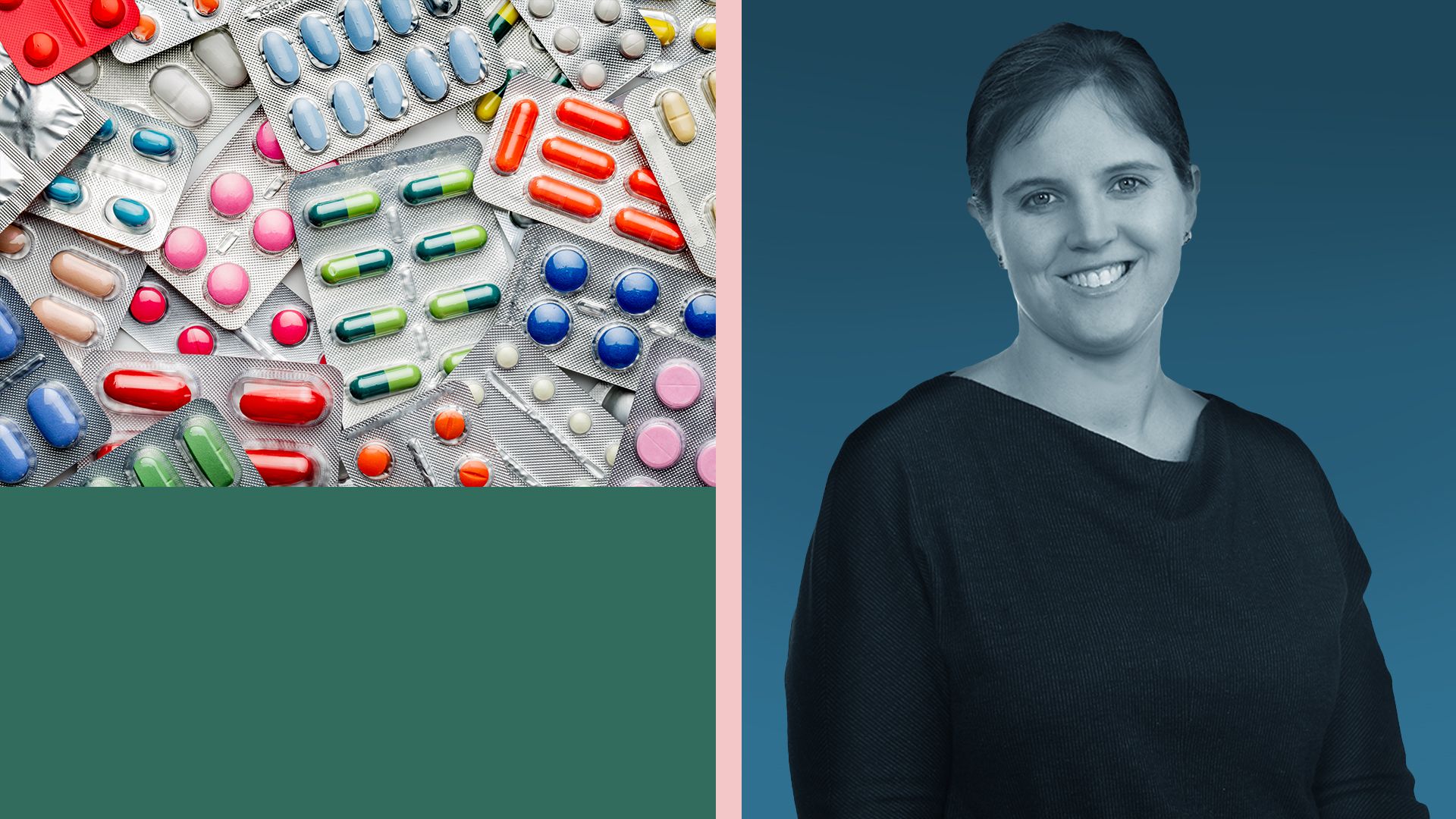 This week we're speaking with Thomas H. Lee Partners managing director Megan Preiner about how the firm is approaching the continually hot outsourced pharma services sector.
Why it matters: Sponsors have largely been sitting on the sidelines this year as the price of debt remains high, but Preiner said she's seen signs of leverage markets opening.
Preiner's responses were lightly edited for clarity and length.
What headwinds and tailwinds face the sector?
Starting with the large pharma, I think we've seen over the past 10 to 15 years, an increased focus on outsourcing ... whether it's outsourcing the manufacturing to CDMOs, or outsourcing the regulatory and compliance side of things. Historically, large pharma would have done that all in-house. Over the last 10 to 15 years, we've seen so much growth in the market, it's become hard for pharma companies to build all that.
You're also seeing the challenges of finding people, especially in some of the more people-oriented services businesses. It's hard to keep and find and retain that talent. And so you're seeing large pharma look to outsource a lot of these functions to best-in-class players.
They're not only looking at prioritizing like the best-in-class service providers, but they're looking for full-scale outsourcing providers where they can outsource multiple functions to the same provider.
I do think there are real headwinds in this space ... I don't think we can talk about this today without talking about the slowdown in biotech funding. Biotech funding did drop by 40% in 2022 ... the complex part of the problem with that is, that's not an immediate impact to the outsourced service providers.
There's less funding going towards those very early-stage preclinical molecules and we won't know the impact of that probably for a few years, It's not only a headwind, it's a really hard headwind because it's hard for us to figure out how to quantify and that makes it tough to evaluate.
Walk me through how THL approaches growing a pharma services platform.
We do look at it two ways. One is to look for a strong platform ... that has a best-in-class expertise today. ... We want to start with something like consulting that would be in the middle, where you'd be able to add on all around it, and, and you're not tied into one directional M&A.
Where there's synergies between the service offerings, I think, like a lot of health care and other industries, this will come down to data, and where can the data for one service line be leveraged and help in a different service line. And ultimately, how can you sort of build across that? ... I do think data will play a different role in a lot, a lot of parts of pharma services, whether it's from clinical design, to launch strategy, strategy to commercialization to pricing.
What we've seen increasingly other players do is consolidate a few smaller platforms. We've seen a number of companies in the market and coming to market that identified those segments and started with small players in each of those and are growing them organically together, which I think is also compelling.
What are ideal exit scenarios for pharma services platforms?
We're seeing consolidation though in this space across a lot of size ranges. ... There's a lot of consolidation on the early side. I also think, though, that there is increasing opportunities for consolidation among some of the largest companies in the space, whether that's the large public CROs or the large public, more diversified players.
I think as they look at the landscape, they're watching a lot of these platforms and trying to figure out how synergistic they could be.
Obviously, the outlook on exit valuations is hard to know and hard to predict. But I think the buyer universe for these assets is strong. And now it's just a question of what will they pay ultimately.
Do you think that outsourced med tech services could someday match the current size of the outsourced pharma services market?
I don't know on the size. I do think, though, the tailwinds are very similar. And the problems that companies are facing are very similar.
I think it will be more variable than pharma services. Where in pharma services, we're on the path to a relatively high level of outsourcing across a lot of these services. I think there are some things on the device side, you'll see stay more in-house. But I think something like regulatory or compliance (services), I think they probably will reach a similar level of outsourced because I think there's a similar level of scrutiny on those areas.
Go deeper