Glimmers of opportunity in health bets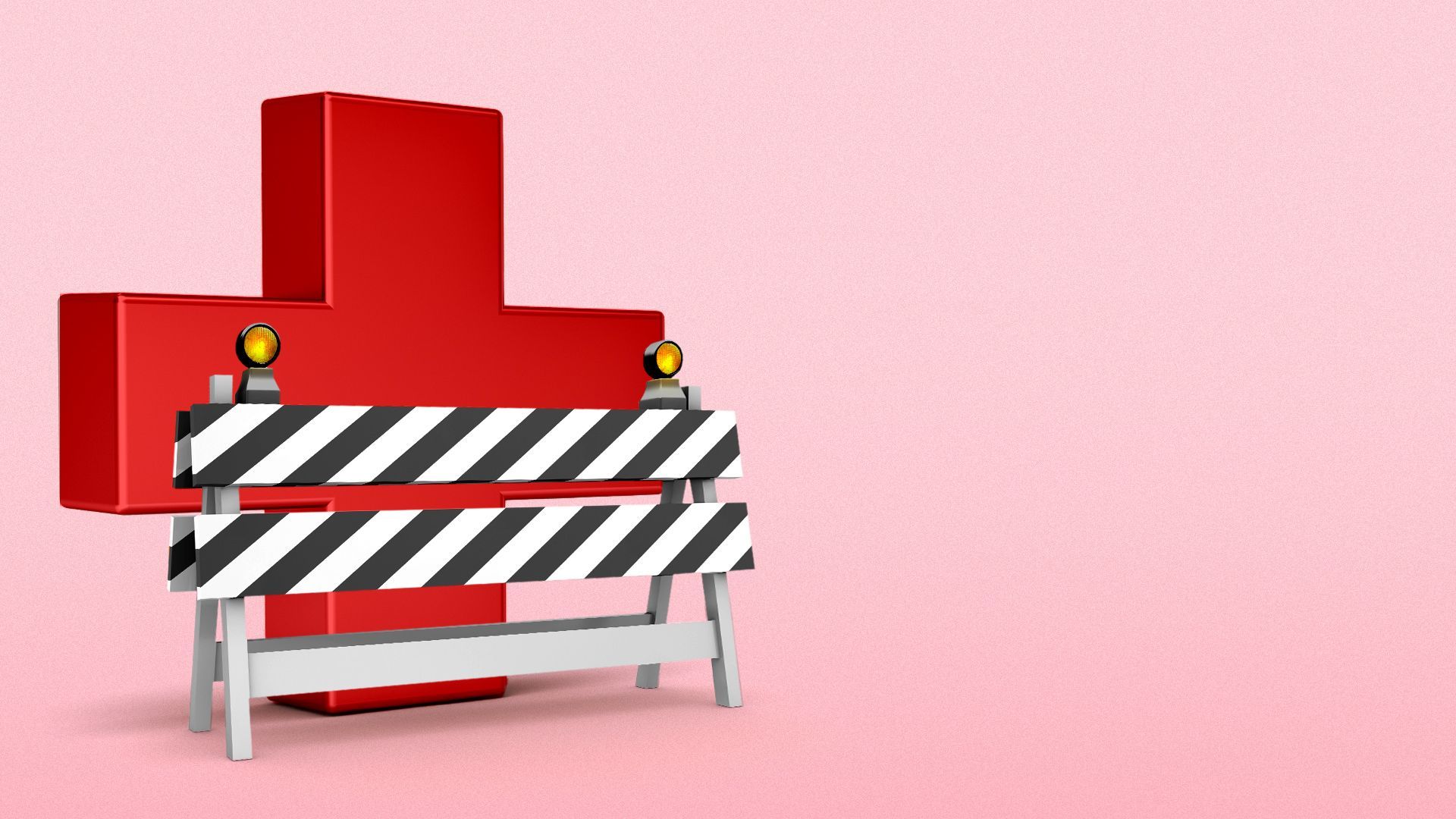 Despite the messy macro environment, there is light at the end of the tunnel when it comes to VC health investing, say the authors of a Silicon Valley Bank report on Q1 activity.
Why it matters: Historically, difficult tough times have yielded some of the most disruptive and innovative companies.
Zoom in: Despite the challenges, the report cites reasons for optimism.
Downturns are a great time for promising companies to focus on core products, add talent and build value.
"We see signs of growth at the early stage where valuations and investment have been buoyed by strong interest from investors," the authors write.
In the later stages, investors are marshaling resources to support promising portfolio companies via insider extension and bridge rounds.
Details: "With an unprecedented amount of venture health care capital yet to be deployed, it's anticipated that the top companies will continue to attract investor interest, albeit at investor-driven valuations," per the report.
The authors of the report believe there will likely be an increase in larger, outsider-led rounds in H2 2023.
"We anticipate valuations will rightsize as many of rounds will be down rounds or flat 'engineered' rounds with incentives for new investors."
The big picture: "Late-stage investment continued to slow in Q1'23, with lower valuations and fewer mega-deals, as public markets continue to put pressure on private valuations."
The report notes that top health tech companies have continued raising capital through insider and bridge rounds.
Demand for proven value-based care models, mental health care and chronic condition management remain high, with companies that move the needle in these areas successfully raising capital.
Meanwhile, one trend that carried over from last year into this year is that early-stage investment is shining bright.
Early stage in Q1 investment is up 60% from Q4. Health tech companies were especially prone to high valuations in 2021.
"This is spurred by tech investors deploying capital into the space at unprecedented rates," per the report. "Early-stage companies presented new opportunities in 2023 to invest at conservative valuations driven by company performance, revenue and ability to improve healthcare outcomes and costs."
Trouble fundraising amid the down market led to a greater number of insider-led rounds in so far 2023, comprising 34% of all health tech deals (104 of 307) in Q1'23, up from 30% in 2022 and 28% in 2021.
"As market uncertainty persists, we expect this trend to continue. We also anticipate tech and healthtech acquirers to become more active in H223."
By the numbers: Venture capital firms have raised $55 billion raised since 2021.
27 funds closed in Q1, signaling that overall interest in health care investment remains strong.
Even though activity has been sluggish compared to recent years, venture funds raised nearly $22 billion last year, making it the second-largest fundraising year eve
There were 586 VC deals in Q1, compared to 582 deals in Q422.
In Q1, the dealmaking pace picked up to $6.8 billion, with early-stage investors preferring seed and Series A over late-stage strategies.
Go deeper