PE-led health care deals continue to slump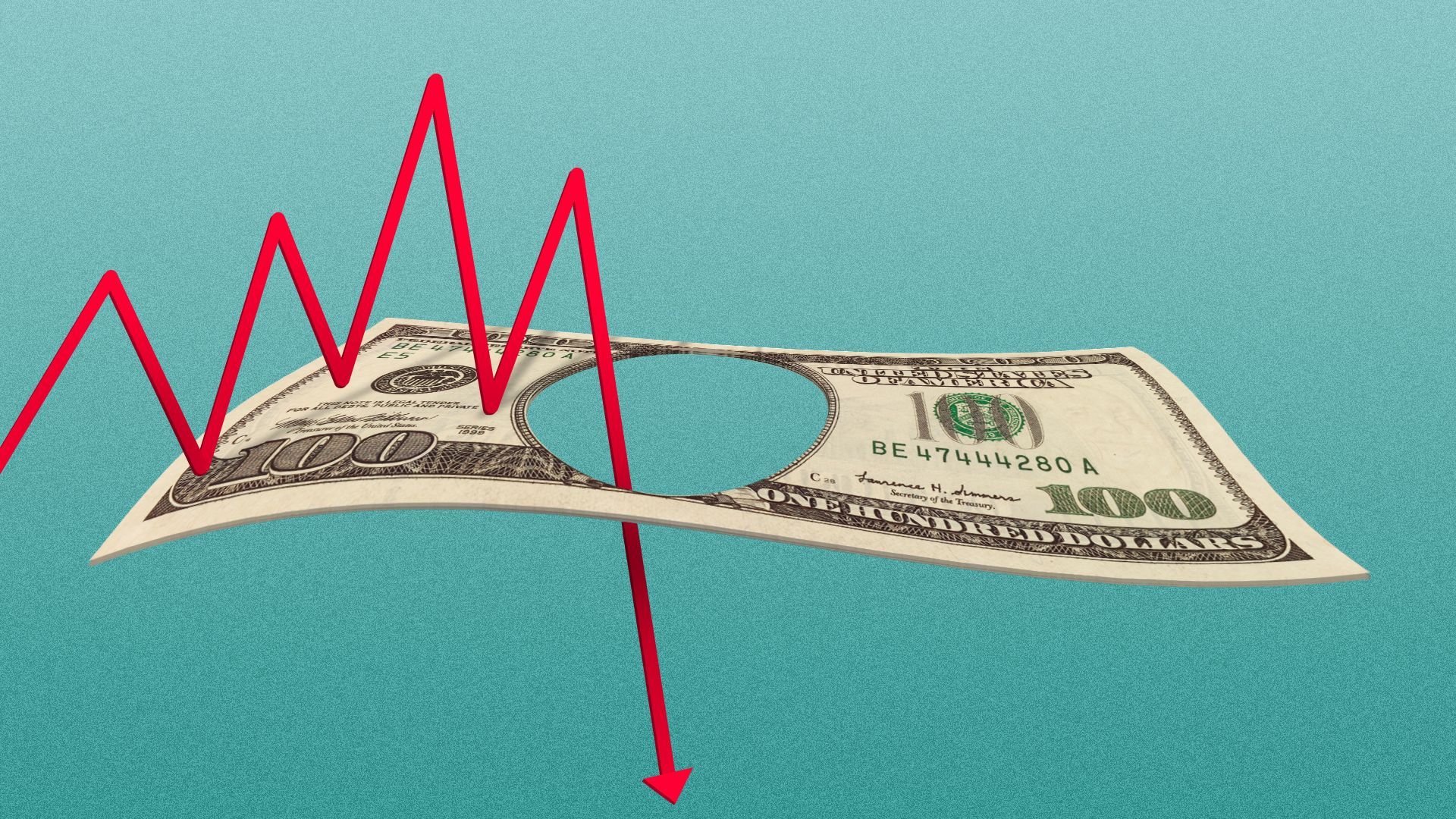 The volume of private equity-led health care services deals declined for the fifth straight quarter, with 200 transactions, per PitchBook's latest report.
Why it matters: The industry is settling into a new normal of higher interest rates, lower multiples, and slower, more proprietary deal processes.
By the numbers: Deal volume is down 21.5% from Q1 2021, but is 20.4% higher than the quarterly average from 2018-2019, the report says.
Multiples are approximately at 2018-2019 levels, the report says, with some subsector exceptions like mental health withstanding.
"This is in part a function of reduced leverage; rather than 6x, lenders are willing to underwrite 4x or 5x, or slightly higher for a very high-quality business," per the report.
Direct lenders closed last year with $146.3 billion in dry powder, nearly equal to the total broadly syndicated loan origination volume in 2021.
Seller earnouts, a practice that dropped in 2021 amid many competitive auction processes, are likely to return to bridge valuation gaps and mitigate risk, the report says.
What they're saying: "We predict a flat-to-slightly-up trend in deal activity in Q2 and the second half of the year," says Rebecca Springer, health care lead at PitchBook.
Meanwhile, sponsors are putting capital to work via minority investments and mezzanine financing, both for new platforms and for add-on buys.
"A growth deal makes sense for mature platforms that could be exploring an exit in sunnier times, but which instead need to keep growing to return a decent IRR when they eventually do trade," the report says.
Zoom in: Cash-pay categories are seeing an uptick in private equity interest, the report notes.
Medical spas, veterinary, and private duty home care, alongside specialties with cash pay ancillaries like dentistry, are seeing increased sponsor interest.
Reality check: Cash-pay categories are a high-risk bet if the U.S. should fall into recession.
The intrigue: As hospitals, health systems, and residential facilities maneuver margin pressure opportunistic sponsors are eyeing carveout opportunities, the report says.
"We will also see more distress-driven deals play out as the year continues. Putting the pieces together, our expectation is for a flat-to-slightly-up Q2 and second half of 2023."
Go deeper