Overheard at DealMax: PE-led M&A on standby until 2024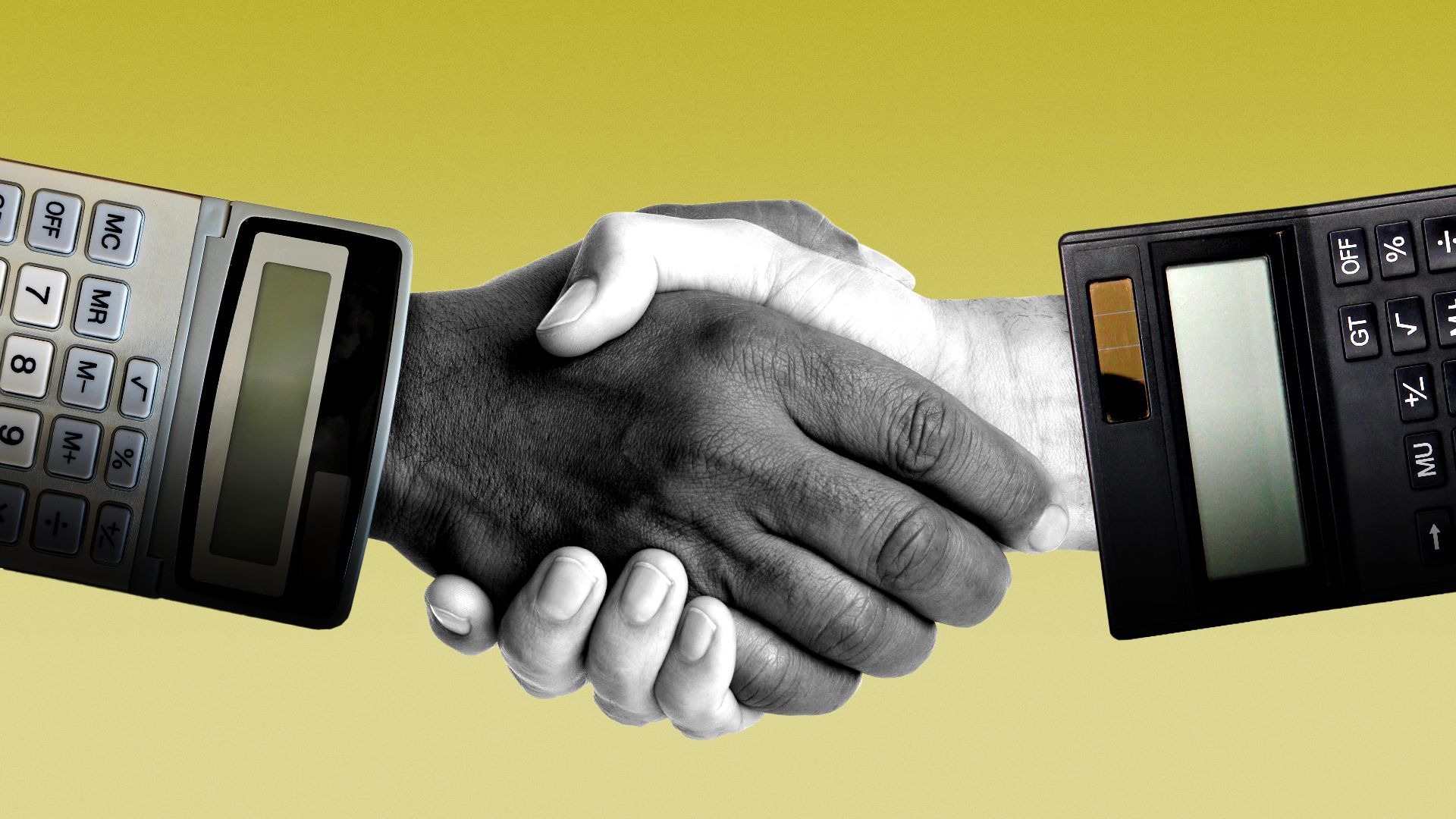 "Normal" private equity-driven deal activity isn't likely to resume until 2024, according to dealmakers at DealMax.
Why it matters: As the market continues to recover, unique deal structures and bidding with conviction will go a long way.
What they're saying: "The backlog keeps growing and sentiment towards more normal activity is pushed to 2024," said one director at a PE midmarket firm.
"First it was Q2 — and now I am hearing and thinking post-Labor Day. So realistically Q4 of this year and 2024 are when people are eyeing."
"We are very optimistic about next year," the director added. "It has to be a booming year, with all the dry powder, exit needs and backlog of processes."
Yes, but: Potential buyers are "pushing the envelope in terms of what they will pay to get a transaction done," said a consultant.
A successful deal requires working backward, the consultant added.
Buyers should be asking: "What was the catalyst for the transaction? What is important to the seller? You have to know your audience," he said.
Of note: Discussing the 2023 M&A outlook, panelists were speaking under Chatham House Rules.
By the numbers: In Q1, price points rebounded. For deals with enterprise value between $10 million-$25 million, the average price point was 8.1x up from 6.9x Q4 in 2022.
The lower middle market has been active this year, with an increase in deals sub-$50 million
Unsurprisingly, cost of capital increased, inching up 1.5% for senior debt.
Yes, but (again): The average equity is 63% per deal, showing "the industry is resilient and can and will work through these somewhat short-lived tough times," said one managing director of a data company.
The big picture: Financing has been a major blockade for PE deals, made worse by the banking crisis.
Sponsors are now relying on private credit direct lending for financing needs, one private equity consultant said.
The bottom line: "The words stability and regional banks can not be in the same sentence anymore today," said the investment banker.
Go deeper