Exclusive: Memora inputs $30M for care automation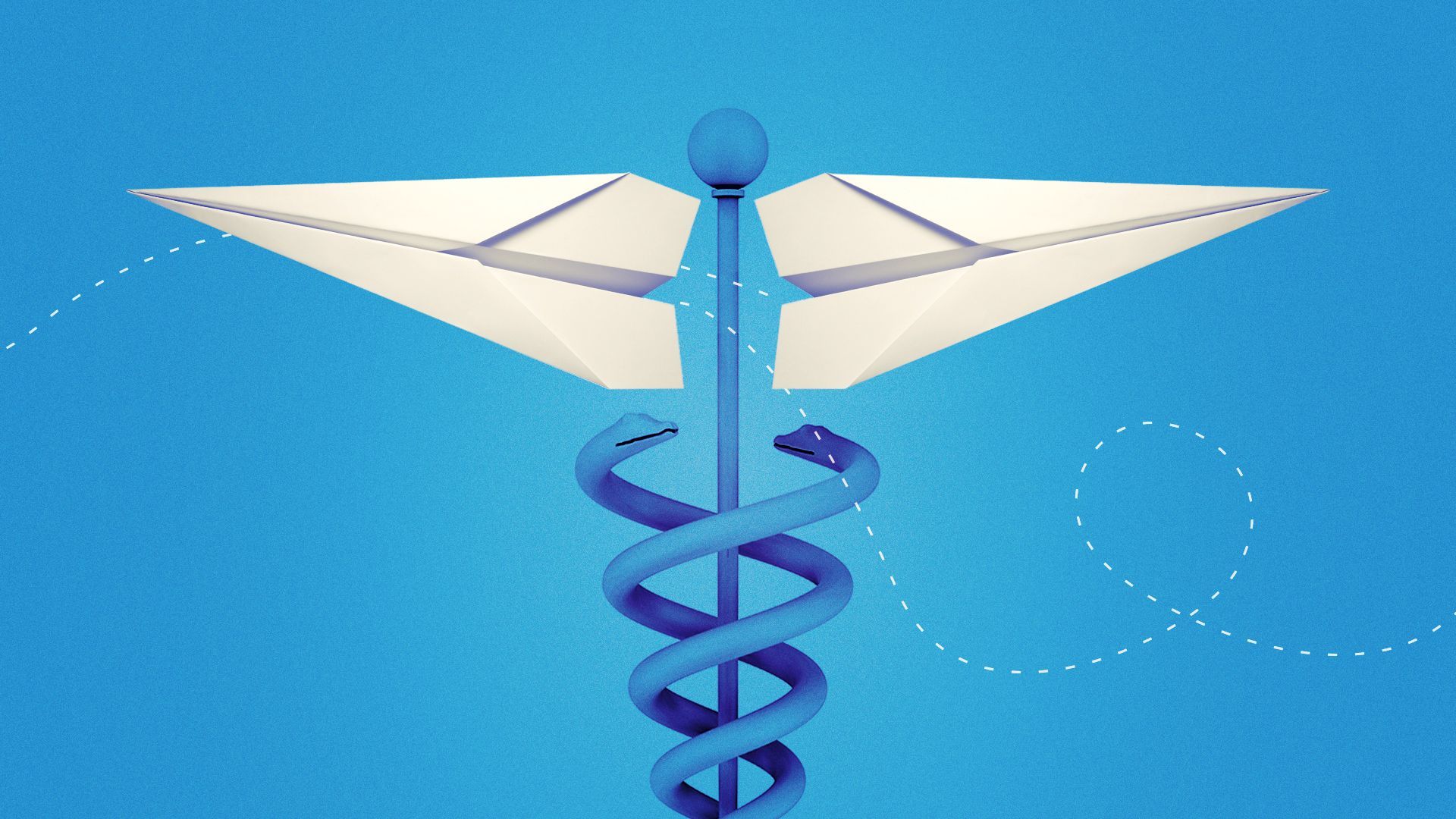 Clinical automation company Memora Health collected $30 million in undesignated funds from General Catalyst and four major health systems, CEO Manav Sevak tells Axios exclusively.
Why it matters: Ongoing pandemic pressures are pushing health systems to bet more on startups developing automation tools that promise to boost efficiency, cut costs and save time.
Deal details: General Catalyst led the round, joined by health systems Northwell Health, NorthShore/Edward-Elmhurst Health and PagsGroup joined.
Insiders Andreessen Horowitz, Transformation Capital and Frist Cressey Ventures also participated in the fundraise, which has no designation.
"We're not labeling it because it's purely strategic and not something we intended to raise," Sevak says, noting the company sees the round as an opportunity to "structure more meaningful partnerships and work more collaboratively with these sites."
Sevak declined to comment on the company's valuation, which stood at around $190 million in 2021, per PitchBook.
Memora is using the funds to expand its service lines inside current partner hospitals, bulk up its data analytics muscles, and focus more on selling to health plans and digital health companies.
Be smart: A recent Rock Health report found that 38% of all Q1 '23 funding rounds lacked a round label — nearly twice last year's percentage and nearly 7x more than pre-pandemic levels.
"I'd suggest that capital is still flowing to Series B and C companies (just more slowly, in lower quantities, and at steadily declining valuations)," Rock Health Capital general partner Bill Evans writes. "It's largely flowing through nebulously-named financing rounds that mask the underlying market."
By the numbers: Amid pandemic-era financial losses, health systems comprised roughly a third of VC digital health investments in 2020 — a higher percentage than biopharma or tech, per Rock Health.
In 2022, 31% of all global partnerships with U.S.-founded digital health ventures were built with health systems — more partnerships than any other industry vertical engaged with digital health, per Finn Partners.
What they're saying: "Health systems have reached a critical juncture in an increasingly competitive and dynamic market," says Northwell CEO Michael Dowling. "If we want to maintain our position as leaders in care delivery, we need innovative partners."
"Part of our job is to see through cycles and not get over-optimistic or over-pessimistic," General Catalyst managing director Chris Bischoff tells Axios. "The best companies will ride through those cycles."
Flashback: Last spring Memora raised $40 million in Series B funds in a deal led by Transformation Capital with support from Edward-Elmhurst Health, AlleyCorp, Andreessen Horowitz, Frist Cressey Ventures, Dorm Room Fund, Health-a-Vation and Duro Venture.
How it works: Memora automates routine, anticipated patient questions to curb EHR inbox load and uses machine learning to surface urgent questions and concerns that require medical attention.
The company's SMS-based messaging systems adapt over time based on a system's needs.
"We take data on how they choose to manage complex patients and say, 'What would your gold standard workflow look like? What educational info do you want to give them, when do you want them to come back, etc.' And we digitize about 60% that," says Sevak.
Current Memora customers include Penn Medicine, Moffitt Cancer Center, Northwell Health and Boston Medical.
The intrigue: While Memora's not yet using ChatGPT in practice, Sevak says he sees potential for the tool in its ability to create a rough draft of patient-facing educational content to be reviewed and edited by its clinical team.
"It could improve how quickly products come to life because it gives us templates," he adds.
State of play: The market correction and collapse of SVB has dealt a significant blow to the health tech sector writ large, but Bischoff says he's confident in companies like Memora based on health system demand.
Revenue cycle automation provider CodaMetrix in February collected $55 million in Series A funds with participation from Yale Medicine, CU Healthcare Innovation Fund and Mass General Brigham physician organizations.
Automated medical coding startup Fathom last fall filed a $46 million Series B round with support from Cedars-Sinai and Inflect Health, the investment arm of multi-specialty provider Vituity.
Musculoskeletal provider network Bardavon last summer paid 8-figures in a roughly even split of cash and stock for virtual PT platform developer PeerWell.
Go deeper