Exclusive: Oshi Health digests $30M Series B for digital care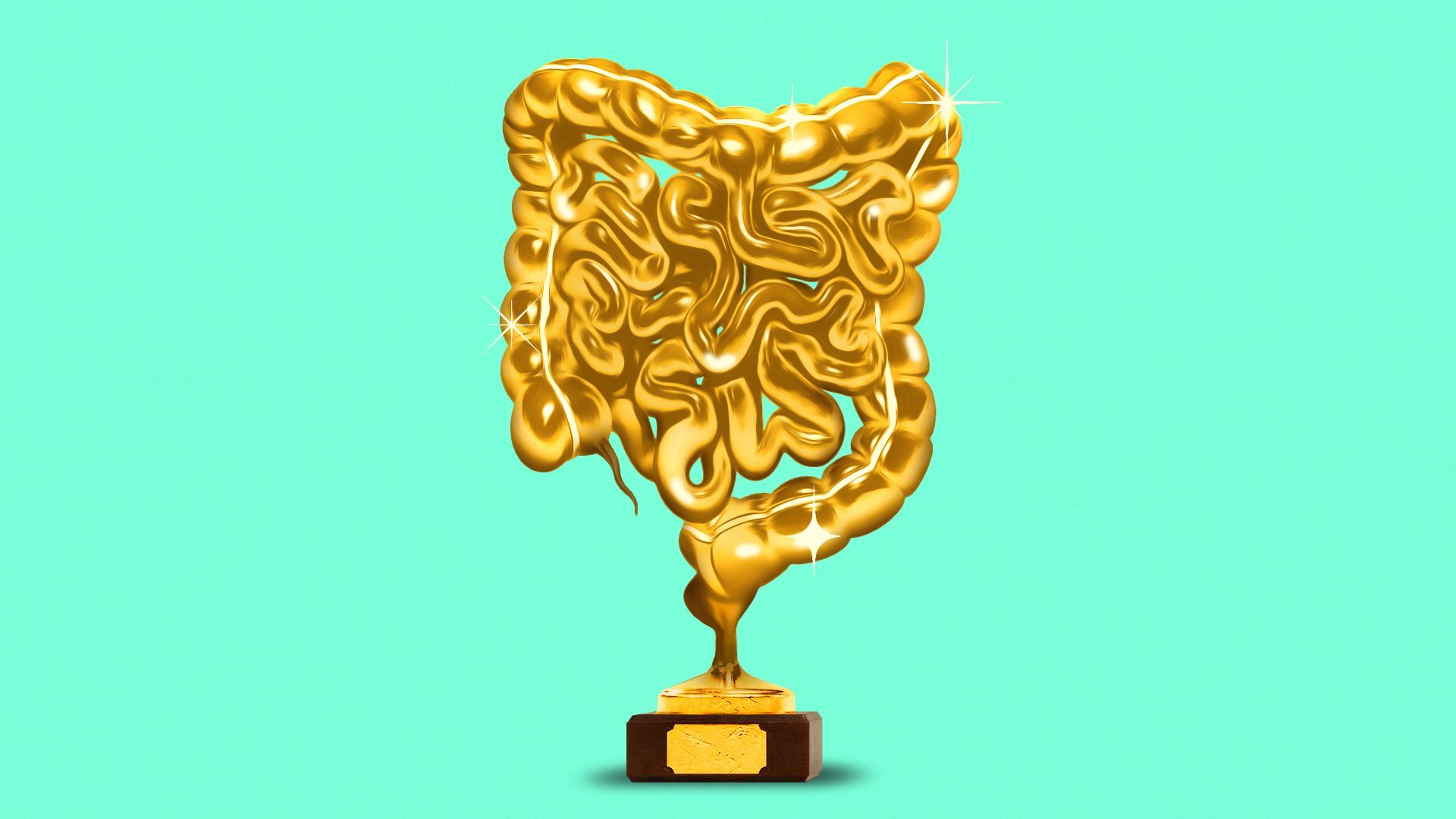 Virtual gastrointestinal care company Oshi Health digested $30 million in Series B funds, CEO Sam Holliday tells Axios exclusively.
Why it matters: Few people affected by gastrointestinal issues seek care for their symptoms, per a recent UCLA study, linked below — leading to costly hospital visits and ongoing illness — yet few digital tools for digestive health exist.
Deal details: New backer Koch Disruptive Technologies led the round. Insider investors Bessemer Venture Partners, Flare Capital Partners, Frist Cressey Ventures, CVS Health Ventures and Takeda Digital Ventures joined.
Holliday says the round boosted Oshi's value but declined to share specifics on its prior or current valuation. (PitchBook pegs its 2021 valuation at $38 million).
Oshi will use the funds to hire people in its sales, clinical and tech departments.
Holliday expects the company to raise its Series C in early 2025.
How it works: New York City-based Oshi operates mostly as an in-network clinic for insurers and their employer customers, but also partners with local GI practices to offer reimbursable dietary and behavioral health services.
The company connects users to a virtual care team led by gastroenterologists with a focus on behavioral health, and specifically, trauma.
"We help you with the detective work of figuring out what triggers your symptoms, whether that's foods or behavioral health things — and sometimes that's trauma," says Holliday.
The care team also includes registered dietitians and nurse practitioners who can offer nutritional advice and prescribe medications.
By the numbers: GI illnesses are fairly common in the U.S., per a large population-based study published in the American Journal of Gastroenterology, which also found that:
Digestive diseases account for more than 100 million U.S. hospital visits annually.
Less than 20% of people surveyed with abdominal pain, bloating or diarrhea see a health care provider about their symptoms.
A prospective study sponsored by Oshi and done in conjunction with the private nonprofit Institute for Healthcare Improvement found that 92% of Oshi users reported an improvement in their symptoms.
The company has 1,100 current users, per Holliday.
The intrigue: Rising health insurance premiums have driven employers away from specialty point solutions and toward broader, more integrated telehealth tools, but Bessemer partner Steve Kraus says the digestive health market is big enough to garner interest in specialized offerings.
"I think it's a large enough condition to merit standalone companies, just like cardiology or musculoskeletal," Bessemer tells Axios.
In addition, with Oshi's heavy focus on behavioral health, the company faces a challenging recruitment landscape as the sector continues to buckle under unprecedented demand.
💩 One fun thing: Takeda Digital Ventures, one of Oshi's earliest backers, is headquartered in Tokyo, and "oshi" is a Japanese word that means "push." Although typically used in reference to Sumo moves, the word has connotations in the GI field as well.
State of play: Gastrointestinal care is the latest venture-backed forefront in virtual care, tailing high interest among employers and investors in digital behavioral health. Other startups in the nascent but rapidly developing sector include:
Vivante Health, another virtual digestive health care provider, last spring scored $16 million in Series A funding led by 7wireVentures.
Ayble Health, developer of a digestive care platform that combines dietary guidance with behavioral health tools, last fall collected $4.6 million in seed capital co-led by Upfront Ventures and M13.
Salvo Health, a virtual health clinic that takes a functional medicine approach to chronic gut conditions, last summer raised $10.5 million in seed funding led by Threshold Ventures.
Of note: Holliday says Oshi distinguishes itself as a provider that integrates behavioral health interventions and focuses heavily on research.
"We're not trying to do it all with content because that's not enough. If it were, people would be able to figure these things out with the internet," Holliday says.
Go deeper