Warburg nets 4.5x return on Polyplus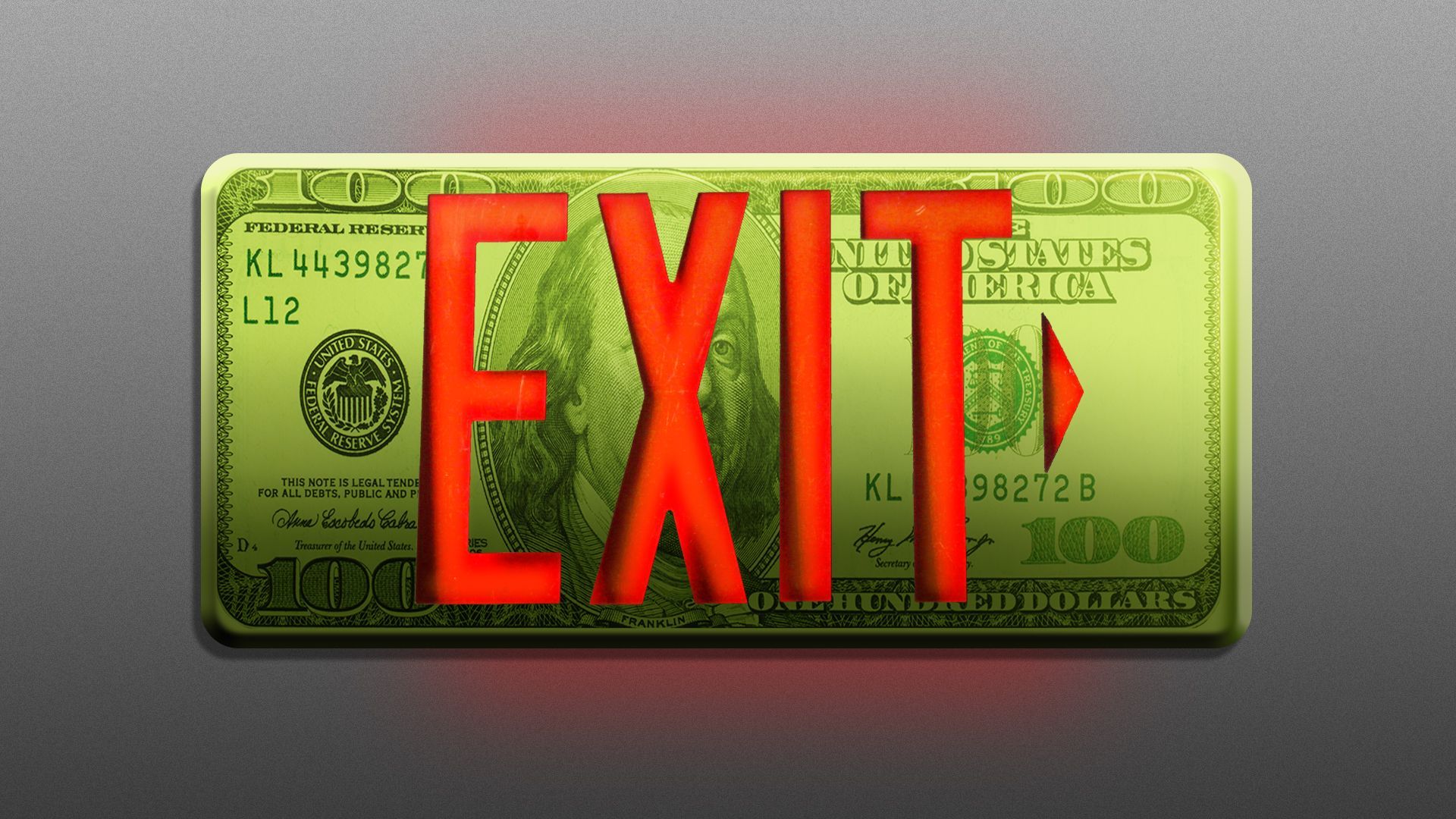 Warburg Pincus realized a 4.5x return on its recently announced sale of Polyplus, sources tell Axios exclusively.
Why it matters: Exits in health care are few and far between and this is Warburg's second successful exit this year, returning the firm more than $4 billion total.
Details: The sources also said that Polyplus was purchased for some 550 million euros and the sale had a price tag of about 2.4 billion euros.
Warburg declined to comment.
Warburg acquired a roughly 50% stake in Polyplus alongside its existing owner ArchiMed in April 2020.
There were four interested strategic buyers, and that got cut down to three finalists before Sartorius won the deal.
Of note: VillageMD acquired Summit Health-City MD from Warburg for $8.9 billion, in a transaction that closed at the beginning of the year.
How it works: Polyplus is a global supplier of transfection reagents, a critical consumable input that supports the rapidly growing gene therapy end market.
Gene therapies have the promise of curing previously incurable diseases.
What they are saying: "Since our investment, and with our and ArchiMed's support, Polyplus has achieved a lot of growth initiatives," says TJ Carella, head of the health care group at Warburg.
The management team was upgraded, including the hiring of a new CEO and we recruited a "world-class board," he says.
The company successfully launched next-generation reagents and new service lines that now represent roughly 50% of revenue and also expanded capacity including initiating an important GMP expansion.
Polyplus also made several strategic acquisitions that expanded its geographic footprint and added capabilities.
Zoom in: "A core element to our investment thesis was that Polyplus' leadership position in the cell and gene therapy would make it a highly attractive target to a number of strategic acquirers," Carella says.
Sartorius demonstrated lots of interest, even before Warburg was ready to sell.
"We studied critical suppliers and enablers to the gene therapy end market as part of a broader life science tools and consumables thesis," Carella said.
Yes, but: Exits from one PE firm to another are not as common as exits to strategics these days.
"Sometimes you have to make a decision to sell a company even when you might be leaving lots of growth on the table," he said. "When a motivated and well-capitalized strategic calls and the business is a great fit and a good home for management to realize its growth objectives, it's something we take very seriously."
Go deeper