A tale of two asset classes: Sentiment at ViVE 2023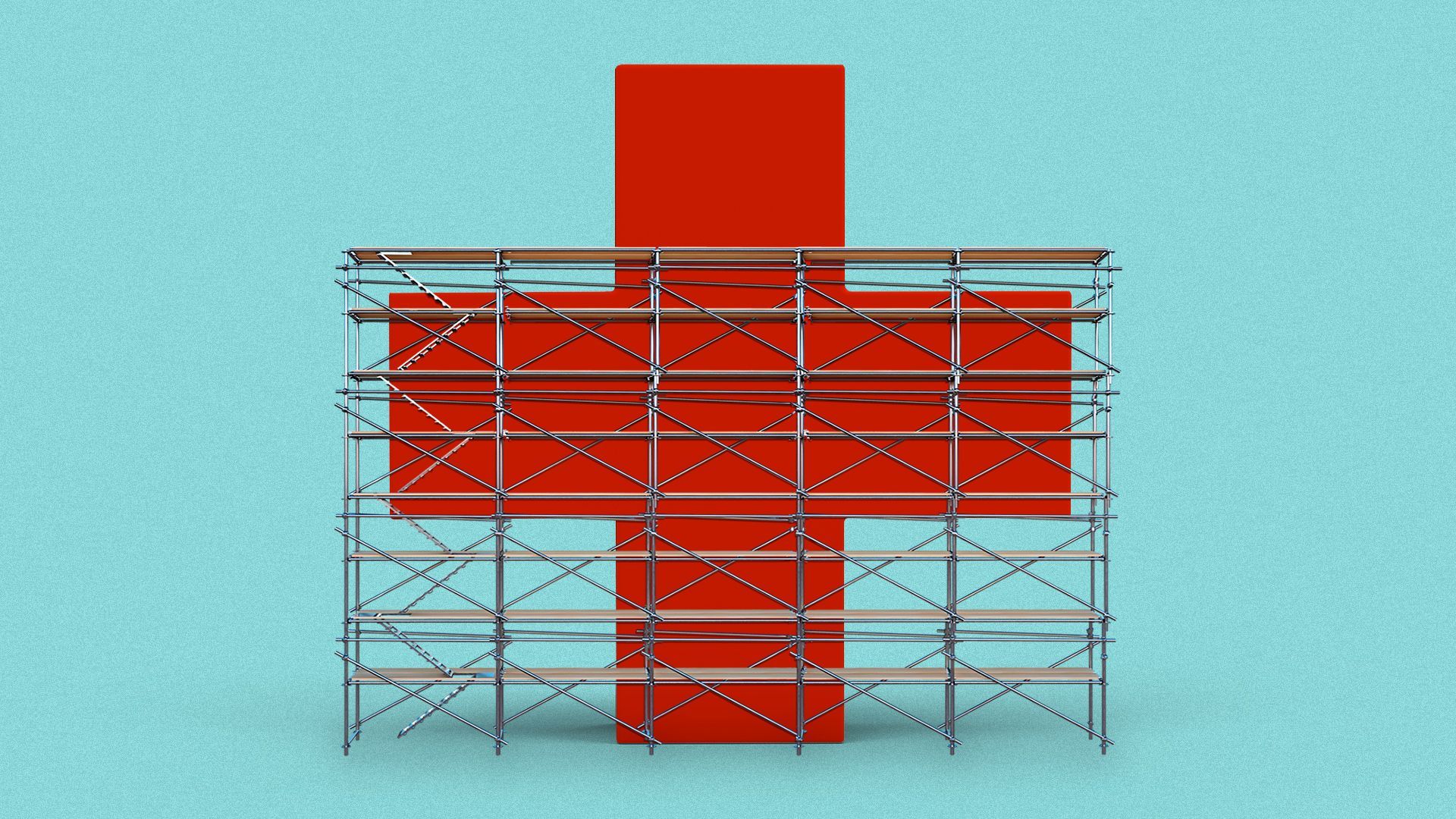 Private equity and venture capital investors at ViVE are grappling with unique challenges in today's downmarket, sources told Axios on the sidelines of the Nashville health care conference.
Why it matters: It's not the best of times for either group.
What they're saying: In the VC world, the name of the game is capital efficiency.
"It's all about making the capital last for at least the next 12-18 months," says one health tech VC consultant.
"I think it's hard to pick winners today and that process requires more time and effort than it ever has," he adds.
Proven unit economics, in the form of hard data and numbers, are necessary to highlight in the value prop when pitching, he says.
VCs who fundraised last year are in better shape if they can stretch out the capital, he notes.
Meanwhile, after SVB's recent collapse, private equity investors are kicking the dealmaking can down the road toward Q4.
This year will likely see a handful of M&A waves, says an executive at a private equity-backed software company.
The first wave will be businesses whose "backers are desperate to return money to LPs with an exit," he says.
The second wave will likely comprise the overhang of deals put on hold at the end of last year and early this year.
"It will be those GPs who can wait out to ensure they would get the value they deserve on their assets," the executive says.
Yes, but: Lofty seller valuation expectations from last year have not yet reset to current economic realities, says a managing director at a major health-focused PE firm.
"We saw some green sheets starting in February, with assets about two-to-three times downturn in multiple from where they were," he said. "There is less of a convergence between buyers and sellers today, but it's still not all the way there."
What's next: For private equity investors, creativity in the form of partnerships and structured deals is the name of the game.
"Regular, plain vanilla transactions are a thing of the past," the PE managing director says.
Go deeper